You are on you weight loss journey and committed to a different way of eating. A way of eating that restricts – or even worse – eliminates all the foods you love most. Now you are contemplating if a cheat day could be a good thing for your weight loss journey. Just to keep you motivated and on track.
What are cheat days?
And you are right: cheat days keep you motivated. Cheat days are for dieters what mile markers are for marathon runners. Cheat days break this whole torture into bearable smaller sections. You just somehow have to make it to the next cheat day. Then you can relax and enjoy and indulge and forget about all the sacrifices you made until you are on the road again to make it to the next cheat day.
Cheating is an emotional and motivational factor that can steer you toward success. Cheat days can be a great reward for all the hard work you've put in. Cheat days can be a necessary treat until you've finally reached that magical number on the scale that will bring you nothing but happiness.
But then what?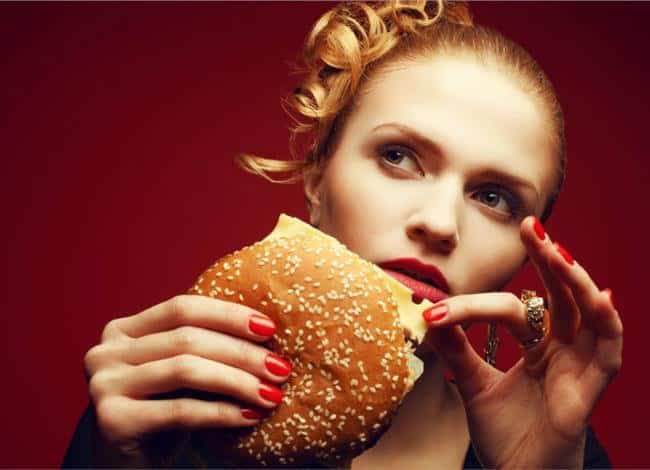 Will you return to the way you ate before, after you've reached your weight loss goal? Meaning all the foods that you only allowed yourself on cheat day are back into your normal day? Then why did you go on this weight loss journey in the first place? If your cheat meals don't contribute to the body you want, why do you still need them so much?
The thing is, if you're just thinking, "cheat days" you are automatically implementing "I feel guilty about the foods I eat. They are not good for me but I can't live without them". Eating should never ever be linked to feeling guilty and deprived.
And science agrees. Deprivation can lead to cravings. Cravings can lead to binge eating. Binge eating leads to demotivation and feeling awful and a failure for not being strong. And eventually you will be demoralized and have cheat days ever second day, which also puts an end to your weight loss journey.
For a successful weight loss journey you have to change the way you think. Eating should be about nourishing and energizing the body and the mind. Eating should be about pleasure, joy and fun. Eating shouldn't be about dieting.
So what does that mean for your weight loss journey? Get off the diet wagon and take one day at a time. Include healthy meals and treats or snacks every day. This way your thoughts circle less around cheat days, since you are not depriving yourself to an indulgence every day and therefore you get a reward every day.
Start at a tolerable level, increase the healthy eating bar and decrease the cheat meal bar every day by a little bit. That way you don't go cold turkey but wean yourselves slow and steady off unhealthy foods.
In the long haul your body will hopefully learn to crave less nasty, unhealthy foods and be happy with nutrient dense delicious foods.
The following strategies might help you with it.
Strategy #1: find a currency that works for you
Your most delicious, precious chocolate bar will cost you 30 minutes of power walking and substituting a healthy salad for dinner instead of a side of fries.
Strategy #2: split the cheat meal into two halves
Have half of the carrot cake after lunch and the other half after your evening workout.
Instead of a glass of wine have a wine spritzer.
Buy the small bag of potato chips instead of the large one and maybe share it.
Strategy #3: find healthier versions of your cheat treats
There is ice cream with tons of sugar and other nasty ingredients and there is artisan gelato made with love, coconut milk and stevia. Best combined with strategy #1 or #2.
Try a trail mix instead of chocolate covered peanuts when watching TV.
Strategy #4: find healthier cheat treats
Make every calorie a healthy, nutrient dense calorie. You can make amazing truffles with nuts, raw cocoa and dates. Or did you ever try kale chips with olive oil, sea salt and nutritional yeast?
Strategy #5: make the main meals nutrient dense
If you have nutrients dense main meals chances are pretty low that you will crave the donut at three o'clock. Lean protein, healthy fats and non-starchy carbohydrates are power ninja's when it comes to weight loss.
Weight loss can be difficult. Please always take into consideration that it is not just about calories in and out. Your thyroid, your adrenals, hormones, stress and state of mind – just to name some players in the weight loss game – play a crucial role too. Forcing your body to lose weight with low thyroid function e.g. will actually lead to cells that become resistant to losing fat.