Many studies have shown that excess sugar in the diet can increase risk for obesity, type 2 diabetes and other chronic diseases.  Many health experts and organizations emphasize the risks of eating a higher sugar diet.  However, still many Americans exceed the recommended added sugar intake and ingest about 22 teaspoons of sugar.
The guidelines for added sugar intake is less than 10% of calories, which is about the equivalent of 9 teaspoons per day for a man and 6 for a women (1).
Cutting out obvious sources of sugar is a first step.  Foods and drinks such as soda, juice, candy, baked goods, sweetened cereals, etc. are sources of extra sugar.
However, some food sources of added sugar are not as obvious and can add up to a significant source of sugar.  Beware of foods you think have no added sugar but really do.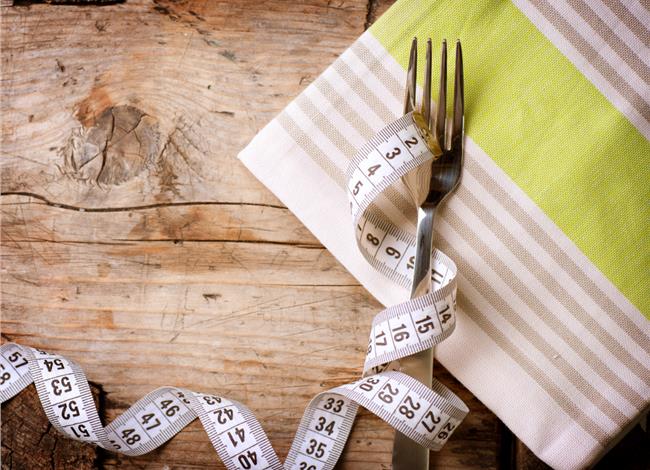 Sauces and dressings
Salad dressings, condiments, stir fry sauces, barbeque sauce, pasta sauces, etc. can all have added sugar in them, especially if they are commercially made.
Two tablespoons of barbecue sauce can provide around 12-15 grams of sugar.  If you use 4 tablespoons of barbecue sauce in a meal that could be a total of 24-30 grams of sugar you are getting just from this sauce.
A half cup serving of average pasta sauce can average around 11-12 grams of sugar.  Tomatoes, like all fruits, are a natural source of sugars, but when tomato sauces are commercially produced, sugar or high fructose corn syrup is added.
If you eat more than a half cup of pasta sauce, you could be getting 15-20 grams of extra sugar.
Before you buy sauces or dressings, check the nutrition label.  If a sauce comes in a package, chances are that sugar has been added to it, and sometimes in high amounts.
Making your own sauce and dressings and limiting commercially made sauces may help eliminate sneaky sugar getting into your diet.
Yogurt
Dairy products contain a natural sugar, lactose.  Lactose is made from one molecule of glucose connected with one molecule of galactose.  Even plain yogurt will have some natural sugar in it, but sweetened yogurt can have a surprising level of sugar.
For the lowest sugar option, choose plain yogurts.  If you want added sweetness, add in fresh or dried fruit or a dab of natural honey.
Sweetened yogurts can have a high amount of sugar that can be quite surprising.  Yogurt is a good source of protein and bone building nutrients but can also contain a lot of sugar.
Some varieties can have 25-30 grams of sugar in one 6-8 ounce serving.  A can of soda pop will provide roughly 39 grams of sugar for comparison.
If you get a yogurt parfait at a restaurant, be aware that these often use sweetened yogurt on top of sweetened granola and may even have sweetened fruit in a syrup.  Together these ingredients can provide a significant source of sugar.
Many yogurts have artificial sweeteners in them to still keep them sweet without adding on sugar.
Artificial sweetener use has many opinions in the health field, and according to Harvard Health (2) a concern with artificial sweetener use is people can "replace" the lost calories from the sweeteners by eating more of other foods.
Milk alternatives
Like yogurt, milk is a natural source of carbohydrates.  If you have a dairy allergy or choose not to consume dairy, using milk alternatives can be an easy.
There are many types of milk alternatives ranging from rice, almond, coconut, hemp, flax and soybean milks.  These milk alternatives range in nutritional profiles and can also range in sugar content.
Always look for plain or unsweetened varieties, as these will have the lowest sugar options.  A cup of vanilla almond milk can have around 16 grams of sugar (3).
If you drink a couple cups of this per day, the extra sugar content can really add up.  On the other hand, plain almond milk can have virtually zero grams of sugar.
Baked beans
Baked beans can be a surprising source of sugar because legumes have many nutritional benefits.  Beans are a source of many nutrients, high in fiber and a source of protein.  However, baked beans commercially produced, and homemade, can have added sugar in the cooking process.
One cup of baked beans can provide around 20 grams of sugar.  To cut back on this amount, you could drain some of the liquid and eat just the beans.  You can also try making your own baked beans using a lower sugar recipe.
Smoothies
It's not surprising that smoothies are a source of sugar because fruits provide natural carbohydrates, but it can be surprising how much sugar can be added.
The best option is to make your own smoothies so you know what is going in it.  Commercially made smoothies can provide just as much sugar as a soda!
While the carbohydrates from fruit aren't a concern for healthy adults, but often fruit is used that is in a syrup base.  This sugary syrup base provides unnecessary sugar.
Smoothies can also mostly be made from juice which is a concentrated source of sugar, and some research suggests drinking fruit juice has a different effect in the body compared to eating the whole fruit.
Don't assume smoothies from eating establishments are the healthiest choice.  Having a smoothie made from real fruit and a protein source like milk or yogurt can provide a balance of nutrients.
Conclusion
Many foods can be a surprising source of sugar because sugar is a common additive.  If you're trying to lose weight, you are probably aware that cutting out obvious foods and drinks high in sugar can be helpful for weight loss.
However, many unsuspecting foods could be contributing to a high sugar intake if you're not aware.
Sauces and dressings can be high in sugar, and if you use a lot of them it could add up to a significant amount of extra sugar.  Baked beans, while being a good source of legumes, can also be high in sugar.
Choose unsweetened yogurts and milk alternatives, as some of these can provide almost as much sugar as soda.
Smoothies can be assumed to always be a healthy choice, but many times they are based on juices or sweetened fruits.  Making your own can be the healthiest choice.