Kale has recently gained fame and popularity as a super food, but kale has been eaten for centuries for its health benefits. One of the benefits of kale is that you can eat kale in a variety of ways: add it in soups, stir-fries, casseroles, sauces, salads, smoothies and even baked as chips. Especially if you are eating it raw, take off the leaves from the larger stems as the stems can be inedible.
Is the "super food" status of kale justified or is it just a bunch of hype? Kale does have many health benefits, and the attention it's receiving is justified for many reasons. Here are some top health benefits of kale.
Antioxidants
Kale is a rich source of vitamins A and C which both have antioxidant function in the body. There are many benefits with eating a diet rich in antioxidants, as it helps protect cells from damage. Vitamins A and C are also beneficial for skin and hair health, and vitamin A is also important for vision.
Two specific antioxidants in kale, lutein and zeaxanthin, are responsible for providing the deep green color for kale and provide additional eye protection. These two compounds can help protect eyes from macular degeneration and cataracts.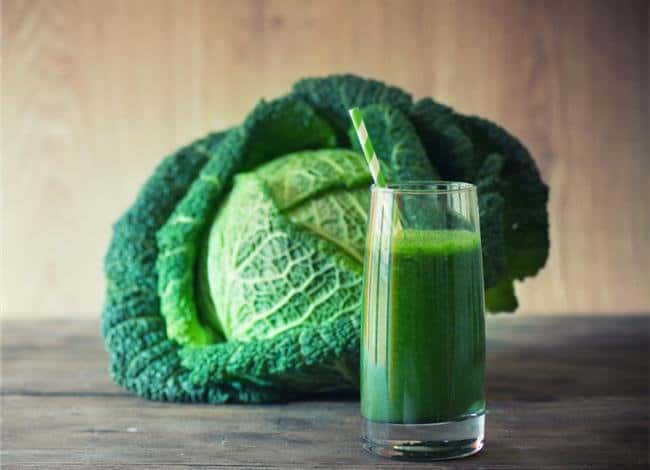 Cancer fighting
Kale belongs to the cruciferous vegetable group which are the Brassica genus family. Other vegetables in this group include arugula, Brussels sprouts, broccoli, cabbage, collard greens, radishes and turnips just to name a few. These vegetables have specific sulfur containing compounds in them called glucosinolates.
When we eat cruciferous vegetables, these glucosinolates break down into various compounds, and two in particular are called indoles and isothiocyanates. These two compounds have been studied for their anti-cancer effects in research studies, and they have been shown to inhibit cancer formation of various organs in mice and rats.
These two compounds work to inhibit cancer formation in many ways. They have been shown to promote cancer cell death, stop blood vessel formation for cancer cells and inhibit cancer cells from moving to other parts of the body.
While these studies have been promising, studies in humans have shown mixed results. Although the relationship between cruciferous vegetables, cancer and humans is still being studied, eating cruciferous vegetables, like kale, may have a positive effect in fighting cancer cells in the body.
Vitamin and mineral rich
Besides antioxidants and glucosinolates, kale is rich in many other nutrients. Kale is a source of B vitamins which are needed to break down carbohydrates and fat for energy. Vitamin B6 and folate are also important for heart health, as they can lower homocysteine levels in the blood.
Another heart healthy nutrient kale provides is potassium. Potassium can help with fluid balance in the body and can help lower blood pressure. Most Americans do not meet the recommended intake for potassium, so eating a diet high in fruits and vegetables can help you meet your potassium amount.
The recommended intake for most adults for daily potassium is 4700 mg. A cup of kale provides about 330 mg of potassium.
Kale provides other minerals such as copper, magnesium, calcium and zinc. These nutrients play a crucial role for bone, immune function and proper blood formation. Kale is known for being a very rich source of vitamin K. Vitamin K is used for clotting blood and to build bone.
Fiber
The insoluble fiber found in kale can help keep the digestive tract healthy and help prevent or treat constipation. One cup of raw kale has about 2.5 grams of fiber. Eating a high fiber diet may help lower the risk for hemorrhoids, constipation or polyps associated with colon cancer.
Eating high fiber foods also fill you up and leave you satisfied for a long time after eating. Kale, and other vegetables, are low in calories but provide a high amount if nutrients. Therefore, kale is a good choice anytime but especially if someone is following a low calorie diet.
Can you get too much kale?
If you are on blood thinning or thyroid medication, speak with a doctor before changing your diet to include more kale. Also, kale has a compound called oxalates that can interfere with mineral absorption such as calcium. Therefore, if you are taking a calcium supplement or are trying to increase your calcium absorption from food, eating large amounts of kale at the same time can lower absorption.
Kale is high in fiber, but keep in mind a large dose of fiber at one time could have some unpleasant digestive side effects. However, every person's tolerance to fiber varies and this should not be a reason to avoid all amounts of kale.
Conclusion
Kale is considered a super food by many because it is so high in nutrients. Not only is it high in many vitamins and minerals, but it contains a high amount of antioxidants. Specifically, kale is part of the cruciferous vegetable family which may have specific cancer fighting properties.
Kale is also high in fiber which can help with constipation and other digestive health issues. If you are on blood thinning or thyroid medication, consult with your doctor before adding kale to your diet.
References used in this article