A nutritionist or dietitian is an expert when it comes to how the food we eat impacts the body.  They can help in a number of situations from weight loss, allergies, disordered eating or helping you eat the right things for a disease.
There can be conflicting nutrition messages, and a nutritionist or dietitian can help clear up confusion surrounding food and health.
Of course a nutritionist can help you with prevention of diseases from your diet and lifestyle; you don't need to be sick in order for a nutritionist to help.
They can help clarify nutrition facts from fiction, teach nutrition basics and how eating healthy can impact your health.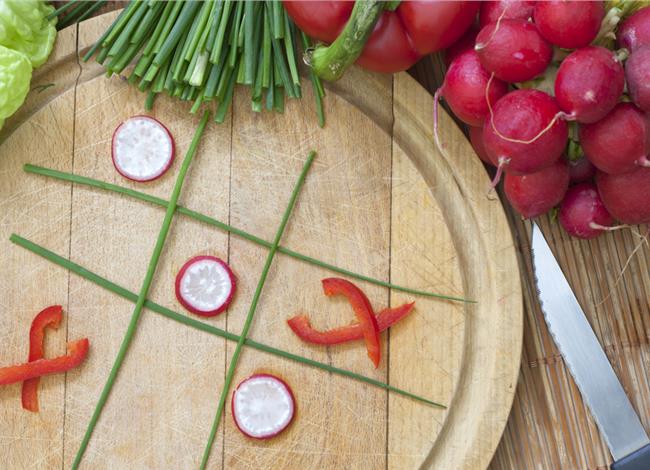 What is the difference between a dietitian and a nutritionist?
This is a common question; both a dietitian and nutritionist could help you for various nutrition needs.  A main difference between the two is a Registered Dietitian (RD), also called a Registered Dietitian Nutritionist (RDN), has at least a bachelor's degree that covered a certain amount of chemistry, science and other nutrition classes.
They are trained based on biochemistry and scientific principles.
RDs have to complete a standardized national test to get their credential after going through an internship that covers health care, food service and community practices.
They also have to keep up continuing education to keep their credential.  If someone says they are an RD, they have gone through standardized education and experience to get their nutrition knowledge.
A nutritionist does not have a standard definition.  Some nutritionists are very well educated and are extremely knowledgeable.  However, some nutritionists only have a certificate that may have been from a non-credible online source.
Help with weight loss
A nutritionist or RD can help you lose weight in a healthy way.  There are so many different diets, programs and supplements for weight loss, a dietitian/nutritionist can help you weed through the gimmicks and help you stay healthy for sustained weight loss.
Having an expert help you through the process is important, but they can also offer support, counsel and help you stay creative with your food and exercise choices.
They can help you see where you can make shifts in your environment that can help you be successful.
Food allergies
As food allergies become more common, a dietitian/nutritionist can help someone with food allergies avoid products that can make them sick.
They can also make sure you are still getting balanced nutrition if you have to cut out foods from your diet.
Food allergies especially like gluten, lactose or tree nuts can be tricky because so many foods can have these ingredients in them.
A dietitian/nutritionist can help you look for all the names that allergens can be hiding under in ingredient labels.
Nutrition for diseases
What can you eat if you develop diabetes?  What should you eat if you have cancer and are on chemo?  What should you eat if you have high blood pressure, ulcerative colitis, gout, etc?
The list could go on.  Because food has a direct impact on your health, anytime you have a disease state, it can be beneficial to meet with a nutritionist/dietitian.
They can really help you understand what you should eat or stay away from specific to your condition.
Nutrient deficiencies
Even if you get enough, or too many, calories, you could be undernourished.  If you know you are deficient in a nutrient, a nutritionist/dietitian can help you get your levels back to where they should be.
A common deficiency especially for women is iron, and a nutritionist/dietitian can help you know what to eat or what foods to combine for optimal absorption of iron.
Often a medical team will be working together to solve these issues, as some deficiencies can be found only through testing like blood draws.
Healthy relationship with food
You don't need to be sick or want weight loss just to see a nutritionist/dietitian.  Another great way a nutritionist/dietitian can help is to help establish a healthy relationship with food.
Disordered eating is growing right along with the obesity epidemic, and speaking with someone about this can really help free you from any bondage you feel with food.
Sports nutrition
The field of sports nutrition is really expanding; athletic teams and individual athletes can have their own sports nutritionist.
The food you eat can have a strong impact on your exercise performance, so working with a nutritionist/dietitian for athletic performance goals can really be helpful.
Conclusion
A nutritionist/dietitian can be helpful in many ways.  They can give an educated insight into how the food you eat impacts your health whether for prevention or because you have a disease, want weight loss, have an allergy or some disordered eating.
They can clear up nutrition myths and help you realize what you should really be focusing on for your health.  They are a great resource for accountability, encouragement and fresh ideas for healthy eating.