Serotonin is a hormone that helps regulate appetite, keep mood levels stable, lower anxiety and increase focus.
According to serotonin expert Phillp J. Cowen from Oxford University in a 2011 The New York Times article (1), serotonin is involved with helping you cope with adversity and can be considered a "don't panic" hormone.
Low levels of serotonin in the brain may play a role in depression or other mood imbalances in the brain.
While there are many factors that impact risk for depression, regulating serotonin levels may help some people with depression.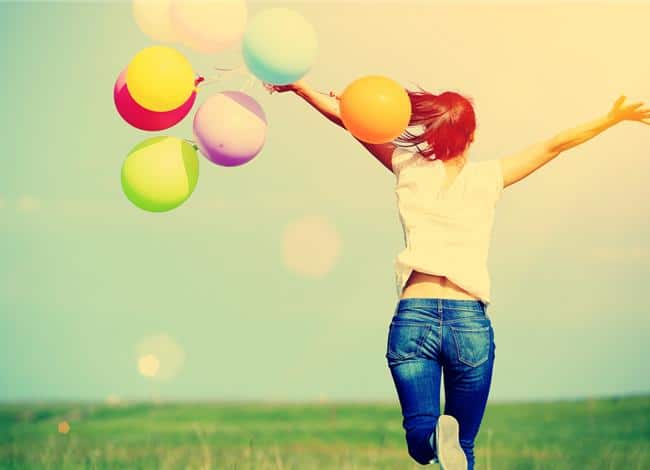 The drug selective serotonin reuptake inhibitors (SSRIs) can help some people with depression (2).  These drugs basically help keep serotonin levels at proper levels in the brain.
Besides using SSRIs, diet can also strongly influence serotonin levels in the brain.  The amino acid tryptophan is considered a building block for serotonin.
However, increasing serotonin in the brain takes more than just eating protein foods that supply amino acids.
In fact, eating just protein foods hasn't been shown to significantly increase serotonin levels.
Carbohydrates actually increase serotonin levels in the brain more than protein foods.  Choosing the right type of carbohydrate and proteins can help contribute to regulating serotonin levels and support overall health in general.
How carbs raise serotonin level
Even though tryptophan is considered a main building block for serotonin, carbohydrates are actually key for helping tryptophan pass through the blood brain barrier to get in the brain.
When protein is eaten, many amino acids, including tryptophan, are released into the blood stream.  The amino acids all compete for absorption through the blood brain barrier, so little tryptophan gets in when protein foods are eaten.
When carbohydrates are eaten, blood sugar levels go up which triggers the release of insulin.
Insulin helps carbohydrate go from the blood into body cells, but it also pulls amino acids into body cells as well.
Tryptophan stays in the bloodstream and can then be taken into the brain (3).
Carbohydrate rich foods, like sweets, may help alleviate low serotonin levels.  It may also be why people crave carbohydrate rich foods: eating them may actually help stabilize their mood by providing tryptophan to the brain.
Relying on carbohydrate rich foods as though they were drugs may cause weight gain (4).  Therefore, eating sweets for increasing serotonin is not considered a healthy lifestyle habit.
Choose nutrient dense carbohydrate sources
Instead of reaching for chips, cake or other highly processed snacks when feeling down, reaching for nutrient dense carbohydrate sources can be a healthier approach for regulating serotonin levels.
Eating a diet that is rich in vegetables, fruits, whole grains and legumes can provide carbohydrate sources that won't leave your blood sugar crashing up and down.
Instead of reaching for high sugar sweets when you're feeling down, grab a piece of fruit for example.
Maintaining constant blood sugar levels throughout the day from a balanced diet that includes nutrient dense carbohydrate sources can be beneficial for overall health and weight regulation.
What about low carb diets?
Following a low carbohydrate diet may not be best for supporting serotonin levels in the brain.
Research from Massachusetts Institute of Technology (MIT) (5) suggests some people may need a certain amount of carbohydrates in the diet to maintain steady mood from adequate serotonin levels.
Therefore, following a restricted carbohydrate diet may not be recommended for raising serotonin levels.
Serotonin not only affects mood, but it plays a role in satiety and appetite regulation.  Therefore, after eating a meal that provides carbohydrates, serotonin is released and appetite should be blunted.
Eating high protein foods can also play a role in satiety, so more research is needed to best determine what may be the best diet for someone wanting to control appetite.
If you have specific questions about what diet would be best for you for raising serotonin levels and weight regulation, speak with your doctor and a dietitian.
Probiotics
Serotonin not only impacts brain function but may play a role in processes outside the brain like in bone health.  Actually, more than 90% of serotonin is made in the gut (6).  Gut derived serotonin immune response, bone health and even heart function.
A 2015 study suggests the bacteria in our gut may influence serotonin production in the gut.  Helpful microbes in the gut, probiotics, have been shown in research to positively impact immune health and possibly other areas of health.
This study suggests probiotics may also impact serotonin production and shaping the nervous system (7).
A typical Western diet that is mainly composed of processed foods contributes little probiotic sources.
Eating fermented foods like kefir, yogurt or fermented vegetables can contribute probiotic sources in the diet which could also benefit serotonin production in the gut.
Exercise
Another way to raise serotonin levels is through exercise.  Research studies suggest exercise can increase brain serotonin production.
Some research suggests exercise may have anti-depressant effects in the brain.  Fatigue with exercise can increase the availability of tryptophan in the blood stream to go to the brain in a similar way that insulin works.
Therefore, eating foods that support serotonin production and adding exercise to your lifestyle can help raise serotonin levels.
Conclusion: Serotonin, diet and exercise
Carbohydrates can make tryptophan available to the brain for serotonin production.  The reliance on eating sweets for mood regulation is not recommended because this can be detrimental for blood sugar regulation and may increase risk for obesity.
Instead, eating a diet that provides consistent carbohydrate sources that are nutrient dense is recommended for overall health and serotonin support.
Eating a diet high in fruits, vegetables, whole grains and legumes can provide carbohydrate sources for serotonin production and also provide other nutrients beneficial for health.
Besides diet, exercise has been shown to increase brain serotonin production.
Exercising can lower branched chain amino acids in the blood which makes tryptophan more accessible to pass the blood brain barrier and go into the brain.