Iron is a mineral that is found in every cell in the body. Iron's main role in the body is to make hemoglobin which is responsible for transporting oxygen on red blood cells. Iron is also needed for many different enzymes, producing hormones and overall growth of cells.
Iron is one of the most common deficiencies worldwide, and infants, children and women are most at risk for iron deficiency. Not getting enough iron can cause side effects such as low energy, lethargy or headaches. However, getting too much iron, especially in supplemental form is also cause for concern. Iron can be toxic in high doses, and can even be potentially fatal.
Recommended intakes per day
The recommended intake for adult men is 8 mg of iron per day, and the recommended intake for women 19-50 years old is 18mg per day. For women over age 50, the recommendation drops down to 8 mg per day. Pregnant women have a higher need for iron, 27 mg per day, because of their expanded blood volume and the baby's extra need for developing new red blood cells. Lactating women also have a higher need at 9 mg per day.
The Tolerable Upper Intake Level (UL) for iron for adults is 45 mg per day. This means if you exceed this amount per day, you could cause damage to your body. In general, you don't need to worry about more than the recommended intake of a vitamin or mineral as long as it is under the UL amount.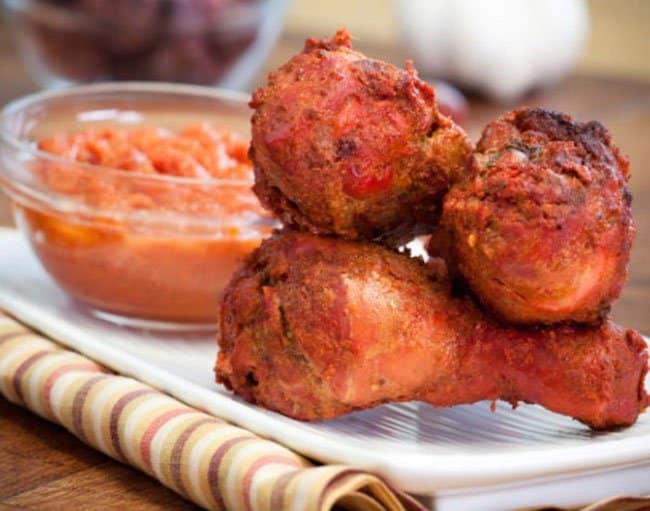 Supplements
According to the National Institute of Health Office of Dietary Supplements, healthy adults do not need to worry about iron over load from dietary sources. As like other vitamins and minerals, the concern for toxicity comes from taking supplements.
Getting too much iron in the body can cause gastrointestinal distress, lower zinc and calcium absorption and in extreme cases cause organ damage. Children can be at risk for harmful iron levels if they consume too many mineral supplements.
Supplements containing iron that come in tablet form must have a warning label stating accidental over dose of iron is a leading cause of fatal poisoning in children under 6 years.
If you take multiple supplements with minerals, take iron containing supplements separate from calcium or zinc supplements. Zinc, calcium and iron compete for the same transporters for absorption. Therefore, by spreading out your supplements, you can maximize your absorption of all these minerals.
When you would need more
There are instances where someone may need to consume more than the recommended amount of iron per day. If someone has iron deficiency, which is diagnosed with blood work, then a health professional may prescribe an iron supplement. In this instance, someone may take an amount of iron that is above the UL, but it is necessary to restore iron levels to normal.
When you might need less
Some people who have a genetic condition called hemochromatosis need to watch their iron intake and may need to get less iron than recommended. Hemochromatosis causes the body to absorb and store iron excessively in the body, and it can potentially cause organ damage if it goes undiagnosed.
Hemochromatosis is primarily found in Caucasian people. People with this condition should avoid taking any supplements with iron, vitamin C and limit dietary sources high in iron. Some medications can also interfere with iron absorption, and taking iron supplements may be contraindicated in some instances.
What to do to increase iron absorption naturally
Iron comes in different forms from food, and they are not absorbed equal. Iron from animal based foods is called heme iron, and iron from plant foods is called non heme iron. Humans absorb heme iron better than non heme iron. Animal sources high in iron include: red meats, clams, oysters, organ meat, sardines and shrimp.
If you are a vegetarian, you can get the recommended amount of iron through plant based foods, but it is harder. Plant foods high in iron include: fortified cereals, legumes, nuts, soybeans, black strap molasses and prune juice. One way to increase iron absorption from plant based foods is to eat a vitamin C source with a non heme iron food. The vitamin C will increase the absorption of non heme iron.
Conclusion
Iron has many important roles in the body, and getting too little or too much can have adverse effects in the body. Iron deficiency can be more common in certain populations like young children, women in pregnancy or possibly vegetarians if they don't have a varied diet.
The UL for iron for healthy adults is 45 mg per day. Staying under the UL is recommended, and most of the time going over the UL is from supplement use. If someone is iron deficient, they could need more than the UL amount of iron until iron stores are returned to normal in the body. People with the condition hemochromatosis store excess iron in the body and may need to avoid any iron supplements or iron rich foods.
References used in this article