Drinking coffee may be allowed with Intermittent Fasting, but drinking higher calorie coffee drinks may not be.  It is also important to note the way your body reacts to caffeine.  If you are sensitive to caffeine, drinking coffee with IF may not be best. 
Intermittent Fasting (IF) has quickly become a popular alternative to traditional dieting for weight loss and possibly other health benefits.  For many years, health experts have been focusing on WHAT you eat for weight loss and health, but with Intermittent Fasting the focus is less on the WHAT and more on the WHEN.
The idea is simply by simply switching and limiting WHEN you eat can have dramatic impact on health and weight loss efforts.
What exactly is Intermittent Fasting?  It may depend on who you talk to as there is no one clear definition for IF.  There are many ways you can limit your food intake.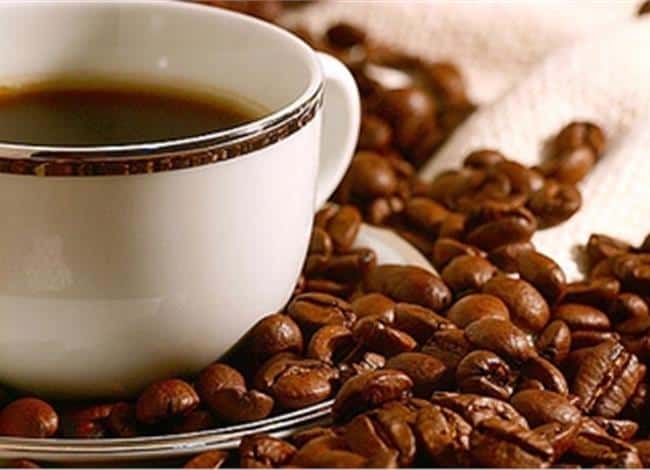 Some models of Intermittent Fasting include fasting 8-16 hours every day, other models suggest every other day fasting and some include fasting only 2 days a week.
When you are not fasting, your food intake should be normal and should still include nutrient dense foods.
Most if not all models of Intermittent Fasting allow for small food intake, usually a couple hundred calories, during fasting stage.  Drinking fluids during fasting time is allowed and suggested for health reasons.
Drinking coffee may be allow with Intermittent Fasting, but drinking higher calorie coffee drinks may not be.  It is also important to note the way your body reacts to caffeine.  If you are sensitive to caffeine, drinking coffee with IF may not be best.
What is intermittent fasting?
Intermittent Fasting includes reoccurring periods of fasting interspersed with regular eating intake.  It is NOT a chronic low calorie diet.  There is no one set way to do Intermittent Fasting, and there is flexibility to incorporate IF in different ways if you are interested.
Some models include fasting for 8-16 hours every day and only eating for a few hours a day.  Some include every other day fasting where one day your food intake is limited (usually about 500 calories per day for women and 600 calories per day for men) followed by a day of normal food intake.
Another model for Intermittent Fasting includes fasting 2 consecutive days a week with 5 days of normal eating. The bottom line is IF can be done in varying ways.
Research (1) with mice and rats suggest Intermittent Fasting may lower risk for diabetes, cardiovascular disease, certain cancers and neurological diseases associated with aging such as Alzheimer's.
A theory for why IF may offer health benefit is because it alters cellular stress response signaling pathways which can enhance DNA repair, mitochondrial health and offer long lasting metabolic effects.
While there are health benefits of IF in animal studies, there are limited, quality studies with IF in humans.
A 2015 review (2) concluded substantial further research is needed in humans before the use of IF can be recommended for improving health.
Is coffee allowed during intermittent fasting?
Drinking coffee has been associated with many health benefits for lowering risk of: cardiovascular disease, type 2 diabetes, Parkinson's disease, certain cancers and gout.
However, caffeine can also impair sleep, make some people feel jittery, increase heart rate and may increase heart burn risk in some people.
In general, moderate coffee consumption is considered safe and may be associated with some health benefits.  However, if you don't drink coffee, you don't need to start drinking coffee for health benefits.
Can you still drink coffee during Intermittent Fasting?  Yes unless you are following a model that is very strict about what to consume during fasting periods.  In general, drinking adequate fluids is recommended at all times.
Most of your fluid intake should be from water and unsweetened beverages.  Use caution for consuming caffeinated drinks during IF as a way to lower hunger pains.
Caffeine intake can mildly suppress appetite which may be desired during periods of fasting.  However, drinking large amounts of caffeine may cause undesirable side effects.
Therefore, if you doing IF consume your normal intake of coffee instead of drastically increasing it.  Also note consuming coffee beverages may provide a fairly significant source of calories if you are adding sweeteners and creamers to your coffee.
What can I drink when doing intermittent fasting?
You should be able to drink as much water as you want during IF whether you are in a "normal" eating phase or fasting.
Some religious fasts include restriction of fluids, but in general IF doesn't restrict intake of fluids like water, tea or other unsweetened beverages.
Drinking sweetened beverages or other liquids that provide calories may be limited with food intake during fasting periods.
In general, consuming adequate fluid intake is recommended for overall health.  Most of your fluid intake should come from water.
Unsweetened tea or coffee can fit into your fluid intake as well depending on caffeine tolerance.  Consuming sweetened beverages should be kept to a minimum.
During periods of fasting, it is generally recommended to keep intake of calories, whether from food or drink, to a minimum level.  Increasing your intake of caffeine during periods of fasting may negatively affect your health.
Is intermittent fasting healthy?
Some research has shown health benefit and weight loss benefit for IF in short term studies.
However, health experts (2) suggest more research is needed for IF especially long term studies.  IF may not be the best fit for everyone.  People who may be prone to disordered eating may not benefit from IF.
Weight loss is not guaranteed from following IF models. Binging during "normal" eating phases may hinder weight loss and health benefits associated with IF.
Also, nutritional deficiencies may be increased if nutrient dense foods are not consumed during normal eating phases.
No matter what diet approach you choose, consuming a diet that is rich in nutrient dense foods like fruits, vegetables, whole grains, legumes, heart healthy fats and lean proteins is recommended.
If you have specific questions for your own health and IF would be good for you, consult your healthcare team.