What you eat for breakfast can impact overall nutrition, weight loss efforts, mental focus and what you eat the rest of the day.  According to WebMD (1) eating a healthy breakfast can mean you get more vitamins and minerals in your diet, help with mental focus and concentration and can aid in lowering cholesterol levels.
Most people tend to skip breakfast altogether or eat something light.  However, a 2013 study (2) found eating a higher calorie healthy breakfast with a lighter dinner could be helpful for weight loss.
Overweight and obese women were put on a 1,400 calorie per day diet.  One group had a higher calorie breakfast with a lighter dinner, and the other group had a lighter breakfast with a larger dinner.
Researchers found the larger breakfast eaters had greater weight loss and lower triglycerides compared to the lighter breakfast eaters.
Weight maintenance is hard, maybe even harder than initial weight loss.  Research (3) from people who have successfully kept weight off after weight loss suggests successful weight losers have some common habits.
People who have had success with weight loss and weight maintenance tend to have a regular meal rhythm including a healthy breakfast and have an active lifestyle.
The key for starting your day right is including a meal that is high in fiber and protein.  These two nutrients will help keep you feeling full for the start of your day.
#1 – Oats or oat bran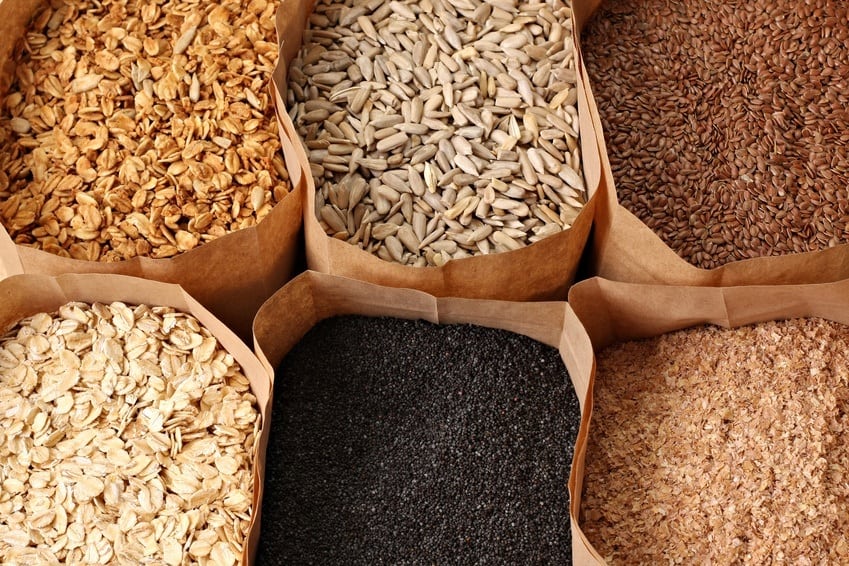 Oats are high in fiber and are a good source of specifically soluble fiber.  This type of fiber is known to help lower cholesterol levels and help stabilize blood sugar.
According to Women's Health (4), research suggests eating oat bran for breakfast can help keep you feeling full because of the high fiber content.
Oat bran flakes cereal (5) with milk and some fruit can provide a healthy breakfast option.
The larger flakes can help you feel fuller, and this type of cereal should have minimal sugar added.  A bonus is the flakes can be a good source of iron.
You can also make a healthy quinoa oat bran breakfast (6) that just requires animal or plant based milk, quinoa, oat bran, berries a pinch of cinnamon and honey.
If you are running short on time in the morning, making your breakfast ahead of time can be helpful.
Overnight oats can be made the night before and can provide a filling source of fiber, protein, vitamins and minerals.
There are many variations for overnight oats; you can add nut butter, fruit or chia seeds.  This recipe from Minimalist Baker (7) is easy, healthy and delicious.
#2 – Eggs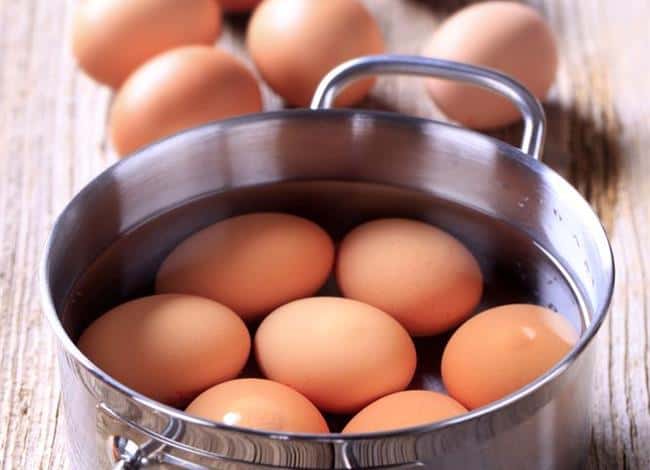 Eggs are a protein powerhouse which makes them a smart choice for breakfast.
In fact, eating eggs for breakfast could even help with weight loss according to a 2008 study (8).
Researchers put participants on a weight loss diet that included either an egg based or bagel based breakfast.
Researchers found after 8 weeks, the people in the egg breakfast group had greater weight loss and lower waist circumference compared to the bagel group.
Ideally combining eggs with some fiber from vegetables, legumes or whole grains can bump up your nutrient intake and add even more satiety benefit from the extra fiber.
For example, making a breakfast sandwich (9) that takes about 5 minutes to make can combine a whole grain, some veggies and eggs.
You could also make ahead a quiche to eat in the mornings like a quiche from Well Plated (10) that combines a whole wheat crust, eggs, leafy greens, pesto and sundried tomatoes.
If you are looking for something sweeter that incorporates eggs, make pancakes from eggs, oats and cottage cheese.
These high fiber and protein pancakes will fill you up without making you feel heavy.  Add fresh fruit as a topping.
#3 – Smoothie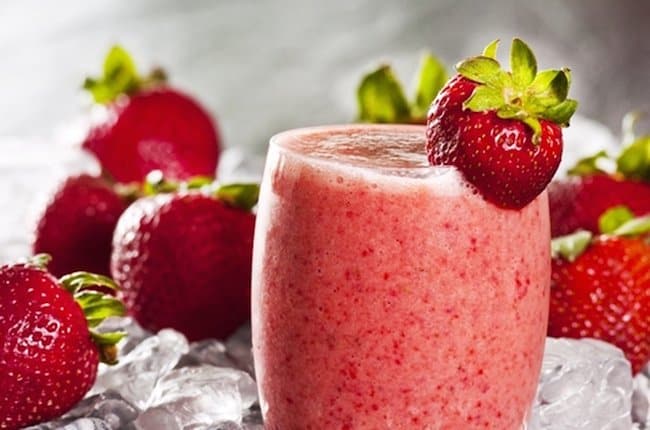 Smoothies can range from the light side of just including fruits and vegetables to being a meal replacement.
They are an easy way to incorporate some leafy greens first thing in the morning, and the good news is that a smoothie can be made in just a few minutes with a blender.
If you want a hearty, filling smoothie, add in your blender some berries, a banana, some leafy greens, milk (animal or plant), optional protein powder, small handful of oats, a spoonful or two of avocado and 1-2 tablespoons of nut butter.
You can also add in a tablespoon or two of chia seeds for additional fiber, protein and omega 3's.
The good news is smoothie options are almost unlimited and can be tailored to your taste.
You can sip your smoothie while you're getting ready in the morning, on your way to work or even at your desk.
The combination of fiber from the fruit and greens in addition to protein from the milk and/or protein powder and chia seeds will help keep you satisfied for the morning.
#4 – Leftovers
Eating leftovers for breakfast can be a weight loss breakfast idea? 
Absolutely as long as the leftovers are from healthy food sources.
Cold pizza may not be the healthiest choice, but if your plate looks like the MyPlate from the USDA with half your plate full of fruits and vegetables, leftovers first thing in the morning can be a smart, although unconventional, breakfast choice.
Meals plates, even at breakfast, should be made up of half fruits and vegetables.  Eating just a bowl of cereal doesn't fit this recommendation.
Eating a meal that is half fruits and vegetables paired with a healthy whole grain and protein choice can leave you feeling satisfied well until lunch time.
Remember, the 2013 study found those eating a larger breakfast and lighter dinner had better results for weight loss.
Eating more healthy food in the morning followed by a balanced lunch and light dinner could be the way to encourage successful weight loss.