Eating a healthy breakfast is often associated with health and weight loss.  Indeed, many studies have shown an association between breakfast eating and successful weight maintenance and weight loss.  Studies with have also shown eating breakfast is beneficial for children and adolescents.
However, not all studies have shown eating breakfast is important for health and weight loss.  The research is mixed.  Some studies have shown an increase in cholesterol in people who skip breakfast, but some have not shown a difference in health or weight in people who skip breakfast.
An argument against the importance of eating breakfast every day is people can lose weight by consistently skipping breakfast by following an intermittent fast type diet.
The bottom line is most research suggests eating breakfast could help for long term weight maintenance and could be beneficial for other reasons.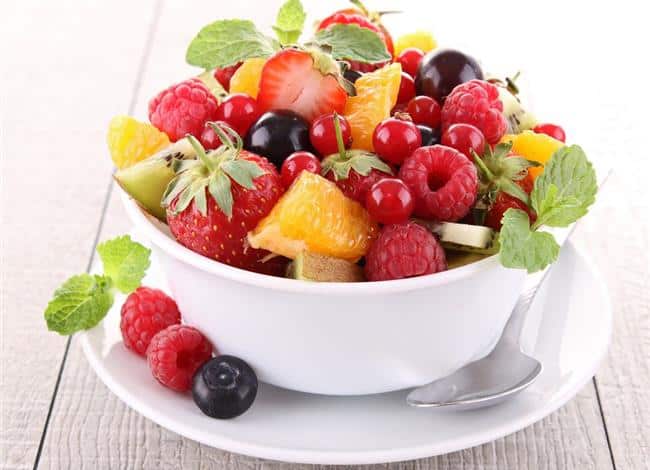 However, it is possible some people can skip breakfast and not negatively impact health.  As with anything, it also depends what your habits are for the rest of the day.
Can breakfast help with weight maintenance?
An argument for eating breakfast for successful weight control comes from research with the National Weight Control Registry (NWCR).  This registry is an ongoing data collection from people who have successfully kept weight off for long period of time.
A 2002 study (1) with almost 3,000 NWCR participants found that over 75% of people who have had successful weight loss eat breakfast every day of the week.  Researchers concluded eating breakfast may be a factor to the success of keeping weight off.
A reason eating breakfast may help with weight maintenance is simple.  If you eat breakfast, you may be less likely to over eat later in the day.  You are also able to get more vitamins and minerals from your diet if you include healthy foods in the morning.
Breakfast and weight loss
Does eating breakfast actually help you lose weight?  Many people, and health professionals, say yes.  However, research from randomly controlled trials with eating breakfast and weight loss is mixed.  Observational studies have shown breakfast is associated with a lower body weight.
In a 2014 study (3), researchers tested the effectiveness of recommending to eat or skip breakfast with about 300 overweight or obese adults.
Participants were randomly assigned to skip breakfast or to include breakfast as part of a weight loss strategy.  At the end of 16 weeks, there was no difference in weight loss between groups.
A consideration for weight loss and breakfast is what does the rest of your food intake look like?
It could be that studies showing a benefit from eating breakfast for weight loss or weight maintenance have these results because people who eat breakfast eat less later in the day.
When you get calories from food can impact health as well as how many calories you get.
A 2013 study (4) had overweight women eat a controlled 1,400 calories per day for 12 weeks.  The only difference between groups was one group had most of their calories in the morning, and the other group had most of their calories for dinner.
The group getting most of their calories from breakfast had greater weight loss and waist circumference reduction than the group who ate more calories for dinner.
Eating breakfast could help you move more
Another benefit for eating breakfast is it could lead to higher levels of physical activity in the morning.  A 2016 study (5) put obese adults in a group of daily breakfast or extended fasting (not eating anything before 12pm) for 6 weeks.
Researchers found the group who ate breakfast had higher physical activity in the morning compared to the intermittent fasting group.  While there wasn't a significant difference in weight loss between groups, although insulin sensitivity increased more in the breakfast group.
Sitting for long periods of time is associated with increasing risk for obesity and risk of death from cardiovascular disease or cancer (6).  Therefore, if eating breakfast can help increase movement in the morning, it could be beneficial regardless of weight loss.
Breakfast and Heart health
Choosing foods like whole grains, nuts, seeds, lean proteins, fruits and vegetables for breakfast can be a way to increase your intake of fiber, antioxidants, vitamins and minerals.  These nutrients can be beneficial for lowering risk for chronic diseases.
A 2014 study (7) found a difference in cholesterol levels between participants who ate breakfast and those who didn't.
Over weight study participants either ate breakfast or skipped it for 4 weeks.  In this study, participants who skipped breakfast actually lost more weight than breakfast eaters, but higher cholesterol levels compared to the breakfast eaters.
Conclusion: should you eat breakfast or skip it?
Many studies suggest eating breakfast could help with long term weight maintenance and weight loss, although this benefit is usually an association.  Some studies show a benefit for eating breakfast and weight loss, but not all studies show this benefit.
Eating breakfast usually means you eat less later in the day, and eating a larger breakfast instead of a larger dinner could be beneficial for weight loss.
Shifting when you eat can impact health as well as how much you eat.  Eating breakfast in the morning can also mean you are more likely to move more in the morning.
This could be beneficial for health even if weight loss is not associated with eating breakfast.
Breakfast should be a way to get more nutrients in your diet like: fiber, vitamins, minerals and antioxidants.  Getting these nutrients could help you lower risk for some chronic diseases.
Therefore if you eat breakfast, choose foods that will give you nutrients not just empty calories.