Around the world, millions of people start diets every year.  Many people start diets a few times a year, and for some people it may seem as if they are constantly on a diet or enduring an endless cycle of starting a diet and falling of the band wagon.  The majority of people who start a diet cannot maintain it for the long term, meaning that even if they reach their goal weight, they are likely to gain the weight back, often with a little extra when they stop the diet and go back to their original eating habits.
The truth is that to lose weight and keep it off in the long term you can never really stop your diet.
This may sound like a lifelong prison sentence of tasteless, uninspiring food and deprivation, but statistics show that most people who lose weight on a diet regain it when they stop.  The reason for this is that their diet is simply too restrictive to be maintained. Many fad diets eliminate food groups such as carbs or fat or only allow you to eat specific foods at certain times of the day.  This may well help you to reach your goal weight, but you cannot go all your life drinking only meal replacement shakes or eating only high protein, low fat salads.  It's simply not sustainable and can completely destroy your social life.  Nobody wants to go out for a meal with someone who only picks at a green salad throughout the night.
What is the answer to this? Avoid diets that are unsustainable and do not fit in with your everyday life and instead focus on small, healthy, long-term changes to your diet.  Your weight loss may not be fast, but if you persevere you will be able to maintain a healthy weight for life, rather than being back at square one and making New Year's resolutions to lose weight all over again the next year.
Do not think about going on a diet, but instead about changing your eating habits for life.
Diets with Maintenance Phases
Many popular diets involve a maintenance phase that is designed to help you maintain your weight loss once you have reached your goal weight.  This is usually a more relaxed version of the original diet, with a greater number of foods allowed.  The Dukkan Diet for example, ends in a stabilization phase which states you can eat pretty much anything you want as long as one day a week you return to the original diet plan of only lean protein.  Whilst these maintenance phases may assist with keeping weight off in the longer term, it still means that you are tied to an eating plan or regime which you are expected to follow for the rest of your life.  If the diet is one which fits your eating patterns and is easy to follow and varied, this may be fine, however if it relies on expensive supplements, or eliminating food groups this is still a lot to take on.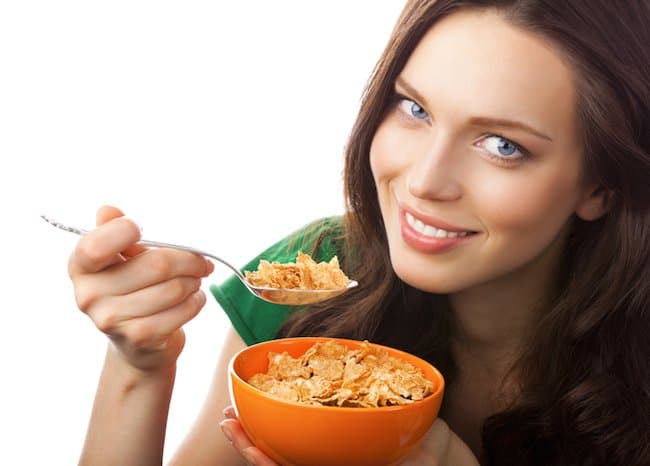 Reasons people stop dieting and why they gain the weight back.
There are numerous reasons why people stop dieting.  If you do choose to follow a diet that is not sustainable in the long term, it is essential that when you stop the diet for whatever reason, you do not go back to your original habits.  You need to adopt a new healthy lifestyle to keep that weight off.
The target weight is achieved
When a person reaches their goal weight, they often stop their diet.  Unfortunately many people don't continue with a healthy food intake, but instead celebrate the end of their restrictive diet by eating all the things they have deprived themselves of for the last few months.
This is likely to lead to regain of the lost weight, but also add extra kilos to your frame.  As you have less body mass than you had before your diet, your calorie requirements for weight maintenance will have decreased.  Therefore if you start to eat the same as you were before your diet, you will quickly gain back the weight and then some.
The important thing to remember when you reach your target weight is that although you cannot 'stop' your diet you can relax it and add in more of the foods you enjoy or have been avoiding, just don't go overboard.
In the first few weeks of a weight loss diet the drop in pounds is usually satisfyingly obvious with each weigh in.  This pattern is not sustainable however, and as you continue on your diet, your weight loss is likely to drop off, resulting in a weight plateau.  This can be very disheartening and can cause many people to give up on their diet under the belief that it just isn't working anymore, so what's the point.
A plateau will often occur because your new less voluminous body requires less and less calories to maintain weight as your lose weight.  Therefore to keep up steady weight loss, you may need to reduce calories further as you lose weight or increase your exercise to burn more.  Exercise is the ideal option as this will also increase your muscle mass, leading to a faster metabolic rate and more calories being burnt when the body is at rest.
The diet is too restrictive
This is the most common reason people stop a diet.  A large proportion of the diets out there is unrealistic and cannot be maintained for a long period of time.  Food is a huge part of our lives, and to be in a constant state of deprivation can be depressing, anti-social and lead to a poor quality of life.  Whilst celebrities may following a limiting diet look easy, an eating plan that does not fit in with your life or your eating preferences is unlikely to be sustainable and few of us have personal chefs, nutritionists and trainers on call to make a restrictive diet easier for us.  This is why it is important to look for realistic long term changes rather than short term fixes.
Why a healthy diet is for life
In order to avoid an ongoing cycle of yo-yo dieting it is essential to develop a long term healthy diet that is easy to maintain.  You cannot give up your healthy eating regime, and hope to stay the same weight, so it is essential to make your diet as simple to stick to as possible.  Focus on a low saturated fat, high fibre diet, and rich in fruit, vegetables and lean protein sources, rather than eliminating foods.  Remember a diet is not just about weight loss, but also about having a healthy body.  A good diet is the best way to protect yourself from lifestyle diseases and feel great.
How to achieve long term weight loss (and not feel like you're on a diet)
1.       Make gradual changes that don't make a big impact on your life
Start small, maybe replace your full fat dairy products with skim, or switch to wholegrain bread.  As you get used to one change, add in another.  Make sure these changes are achievable.  There is no point trying to eat eight small meals a day if your job only allows you a half hour lunch break.  Even the smallest changes like reducing the sugar in your coffee can lead to weight loss over time.
2.      Explore and enjoy new healthy foods and cooking
A healthy diet does not need to be boring.  Look for different ways of cooking vegetables and low fat dishes.  Using fresh, healthy produce can produce some incredibly tasty dishes and inspiration from international foods can increase variety.  Making healthy food delicious is a great way to avoid cravings for unhealthy alternatives.
3.      Reduce portion sizes
Even if we eat a healthy diet, if we eat more calories than our body needs we will still gain weight.  Try using a child sized plate for your food.  Studies have shown that using a smaller dish makes us eat less, as the plate appears fuller with less food.  Another good technique is to serve yourself a small portion of what you want to eat, and put the rest away.  You'll be less likely to keep eating when it's no in front of you.
4.      Don't beat yourself up over the occasional treat
A couple of squares of chocolate and the odd ice cream aren't the end of the world.  Just make sure that you keep these treats are occasional foods and choose your absolute favourites to make the calories worth it.  Don't waste precious calories on something you could take or leave. See also 10 healthy alternatives to chocolate.
5.      Make you calories count
Rather than thinking about the calories a food is contributing to your diet, think about the nutrition.  Many nutritious foods are low in calories and fat, and even if they are not if they provide a substantial hit of vitamins and good fats they are probably worth the calories from a health perspective.  Don't waste calories on foods that give no nutritional value.
6.      Exercise
There is no getting around the fact that a healthy diet is not usually enough to maintain a healthy weight in the long term.  Some form of exercise is vital in your life, be it as simple as taking the dog for a walk or as vigorous as a spin class.  As you get older, it is essential to do exercise to keep your metabolism firing as well as to strengthen muscles and bones.
7.      Don't obsess about your weight
If you gain weight one week, it is not the end of the world.  Look at the long term picture.  It is normal for weight to fluctuate due to many factors including water retention and bowel moments, so it is better to look at weight over a longer time period.  If you are seeing a ongoing increase over time, there is reason to be concerned, but if your weight has gone up a couple of pounds one week, don't stress.  It is also important to remember if you start to exercise more you will gain muscle, which in fact weighs more than fat.  So while you may be gaining weight, this is likely to be healthy metabolically active muscle.  Never weigh yourself daily, this is just setting yourself up for disappointment, once a week is plenty.