The BRAT diet is something to follow when you are transitioning from clear liquids to solid food.  This is often done when you are sick with diarrhea or upset stomach.  The BRAT stands for Bananas, Rice, Applesauce and Toast.  Why are these foods helpful when your digestive system is on the mend?  They are relatively easy to digest, low in fiber, residue and can actually help bulk up stool.
This diet is meant to be a temporary solution as your digestive system continues to heal after illness.
The BRAT diet should only be in place a day or maybe two.  If your digestive system is distressed beyond this, speak with your healthcare team.
If you cannot keep food down, do not eat solids foods even if they are on the BRAT diet.  The BRAT diet is meant for when you can keep liquids down and small amounts of food that are easy to digest.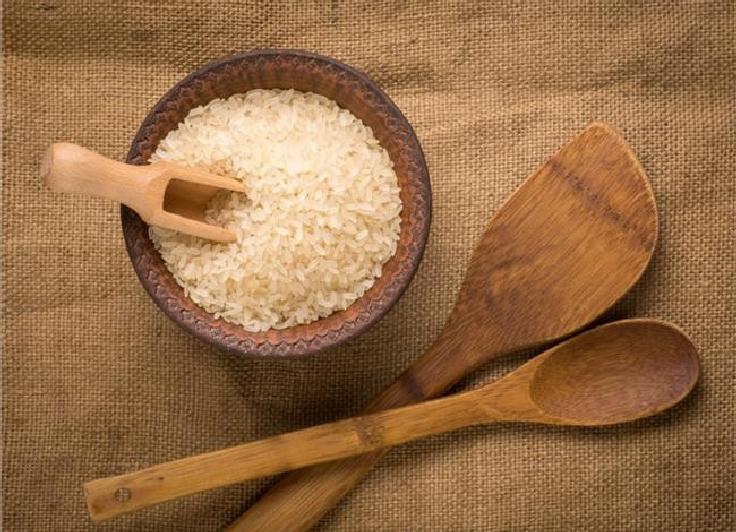 What else should you eat or not eat on the BRAT diet?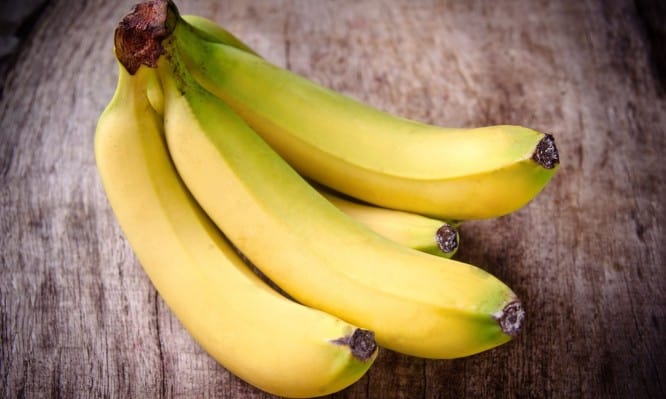 Bananas are an easy food to digest and also provide a source of electrolytes.  With vomiting or diarrhea, your body loses electrolytes that help with fluid balance, muscle and nerve signaling.
Replacing these electrolytes is important while you are sick.  If you are able to keep down solid food, bananas can be a way to restore electrolytes.
Applesauce is a source of pectin which can keep things solidified in the digestive tract.  On the BRAT diet avoid eating other fruits as these can be harder on your digestive tract and are higher in fiber (1).
White, simple carbohydrate foods like white rice, white bread, saltine crackers or low fiber cereal can be a part of the BRAT diet.
Avoid high fiber grains.  Normally, it is considered healthy to get whole grain, high fiber carbohydrate sources.
However, when your digestive system is not feeling well, fiber can further irritate symptoms.
Sometimes eggs are incorporated as part of the BRAT diet.  Eggs don't add any fiber and can also be an easier food to digest.
Keep the preparation of eggs simple without added fats.
Avoid dairy products, fatty foods and meats when following the BRAT diet.  Also avoid caffeine, alcohol and sugar.
It is important to get a lot of fluids while following the BRAT diet.  Depending on your symptoms and severity of illness, sipping water, tea, clear soda, electrolyte drinks or other clear liquids throughout the day is recommended.
If you are severely dehydrated, speak with your doctor about the best way for you to get rehydrated.
When should you follow the BRAT diet?
If you have digestive symptoms like vomiting and diarrhea wait until you can keep clear liquids down.
Make sure your digestive system has enough time to rest since last episode of vomiting or diarrhea.  If liquids stay down, you could try incorporating the BRAT diet.
Add foods gradually and slowly.  A suggestion is to start with one food from the BRAT diet and wait a few hours before eating something else.  Listen to your body as you are continuing to heal.
If you have a stomach ache or other digestive issues, following the BRAT diet may be helpful.  Keep in mind the BRAT diet is meant to be temporary, not a long-term solution.
How long should you stay on it?
Following the BRAT diet after being sick should only need to last 24-48 hours.
After this time period, you should be able to start eating other solid foods.
If you are still feeling sick after 24-48 hours following the BRAT diet, speak with your healthcare team.
If you have other symptoms such as fever, weight loss, dizziness or light headed or blood in your stool speak with your doctor (2).
The BRAT diet is not meant to be a long-term solution because it is low in many nutrients and low in protein.
Following this diet long term will not provide adequate nutrition.
Is the BRAT diet safe for kids?
The BRAT diet was often recommended for kids from pediatricians.  However, according to WebMD (3), the BRAT diet may not be the best choice for children.
Instead, the recommendation is to let kids eat solid foods about 24 hours after being sick.  The BRAT diet is low in protein and does not provide some vitamins and minerals.
WebMD suggests letting kids eat a mix of fruits, yogurt, vegetables, complex carbohydrates or meat if they can handle solid foods.
Getting proper fluids from clear liquids is vital for children and adults if they are recovering from being sick.
If diarrhea last more than a few days, there is a high temperature, low urine output, no tears when crying or sunken cheeks, contact your physician immediately.
These can be signs of severe dehydration.
Conclusion: BRAT diet
The BRAT diet is basically eating foods low in fiber and residue.  This is recommended when you are recovering from being sick with the flu and/or diarrhea.
You should only eat these foods when you are able to keep liquids down and gradually start eating BRAT foods.
The recommendation for BRAT diet with kids has changed.
Pediatricians used to recommend the BRAT diet for kids, but now it is suggested for kids to eat a varied diet of solid foods after being sick.
The BRAT diet is lacking in some key nutrients, so it is designed to be a short term diet.  If symptoms last longer than 24-48 hours, seek medical attention.
You should also make sure to get adequate fluid intake while you are recovering from being sick.