You have probably heard something about probiotics recently.  What's all the buzz with these tiny microorganisms?  Research (1) suggests regularly consuming probiotics can help: enhance immune function, lower risk for intestinal infections, down regulate allergic responses, improve digestion and may even impact brain function and weight regulation.
The food you eat either helps promote harmful or helpful (probiotic) bacteria growth in your colon.
Eating the right foods to provide probiotics regularly in your diet is recommended.
Another way to help promote the growth of probiotics in your colon is eating foods that are considered prebiotic foods.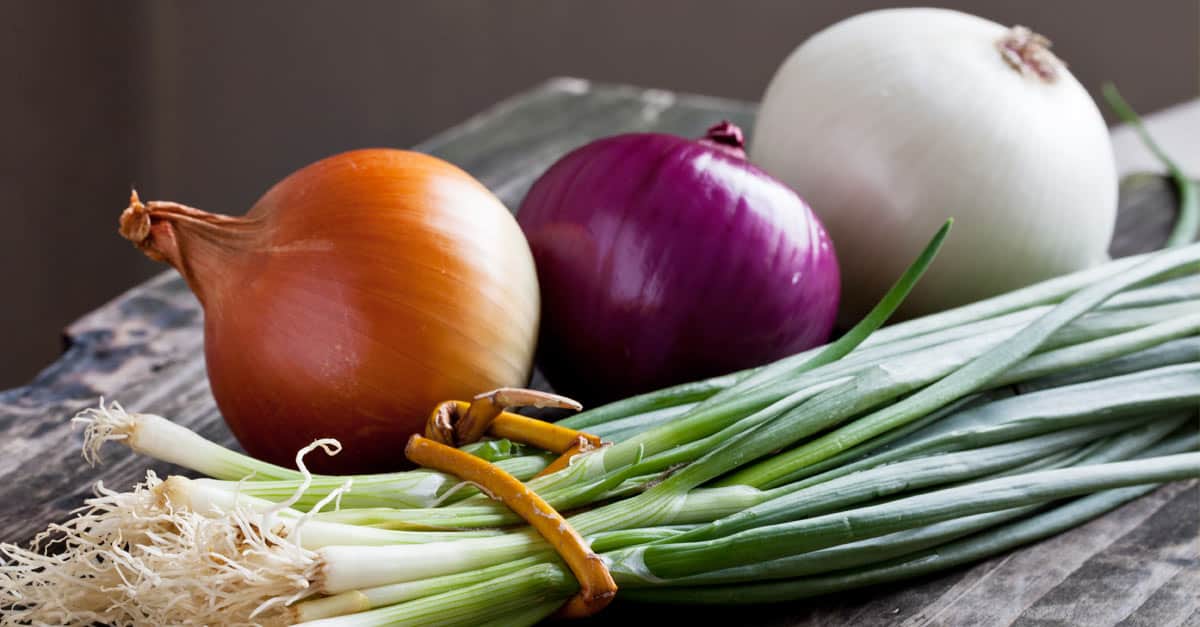 Prebiotics act as food for probiotics in the colon and can help stimulate growth and function of probiotics.
Prebiotic food sources are mainly from a type of carbohydrate called oligosaccharides that are not absorbed like other carbohydrates in the small intestine.
They make their way down to the large intestine where they can be broken down by probiotic microorganisms.
Getting prebiotic foods daily in your diet can help encourage helpful bacteria growth in the colon and may even help lower colorectal cancer risk.
A 2002 review (2) found inulin from chicory root may help lower risk for colorectal cancer in humans based on findings from cell and animal studies.
Getting prebiotic foods in your diet can be easy, and prebiotic food sources offer many other nutritional benefits because most sources are fruits or vegetables.
Here are some of the top sources of prebiotic foods you can safely enjoy every day.
#1 – Chicory root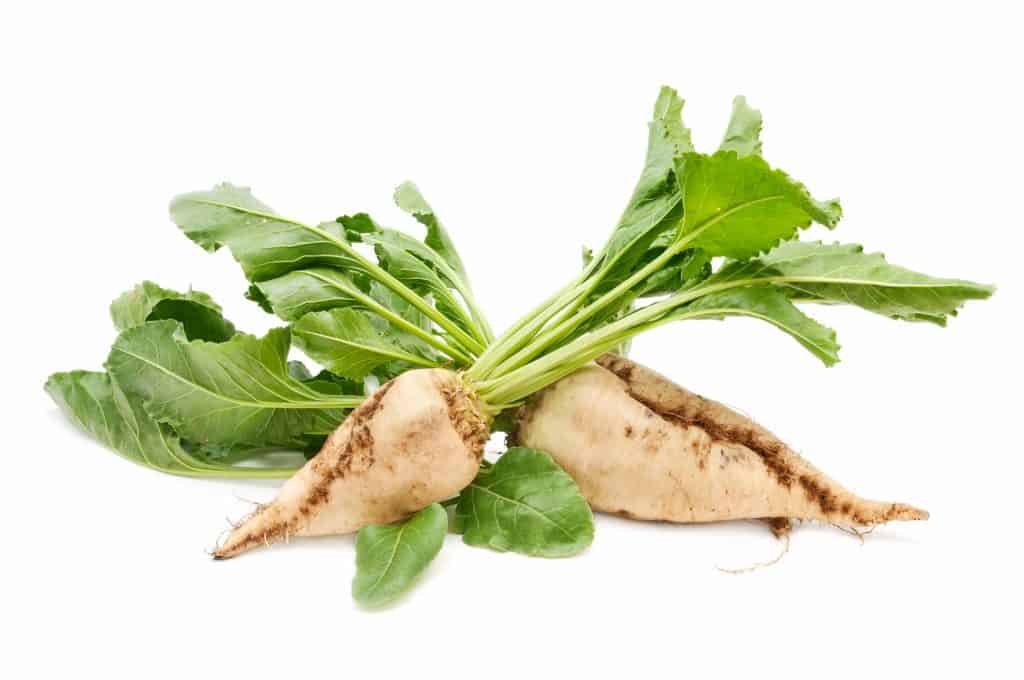 Chicory root is most commonly used as a coffee additive or replacement.  Chicory root is probably the most common source of prebiotics because it is a rich source of inulin.
Inulin is a type of oligosaccharide that can be extracted from chicory root and added to other foods.
If a packaged food claims to be a source of prebiotics, it probably has inulin or chicory root in the ingredient label.
Inulin can be added to probiotic or other digestive health supplements.  However, getting inulin from natural food sources can offer additional health benefits not found in supplements.
Also keep in mind taking large doses of inulin could cause some gastric distress (3).
#2 – Asparagus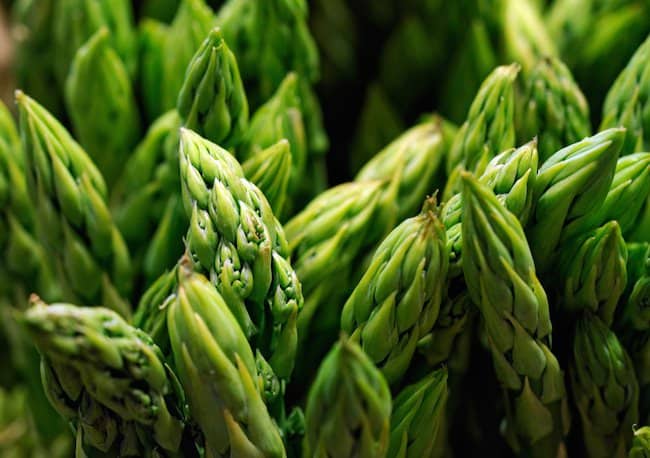 When it comes to getting prebiotics from your diet, raw or slightly cooked vegetables can be a good source.
Asparagus in particular can be a good choice for getting a source of prebiotics in your diet because it is a source of inulin.
Avoid cooking asparagus until it's mushy; lightly steam or sauté asparagus to keep most of the nutritional benefit.
#3 – Bananas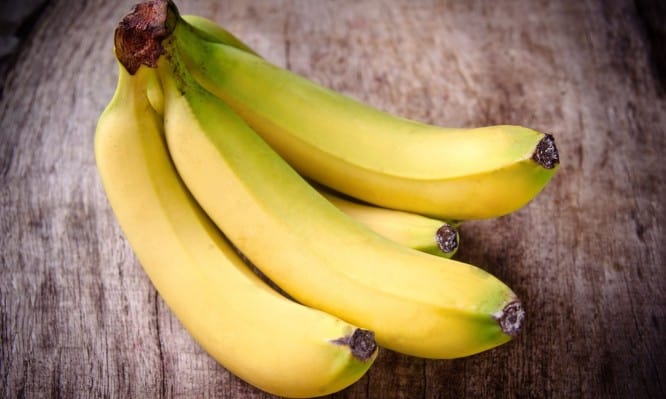 Bananas are a source of many nutrients including: antioxidants, potassium and fiber.
If you are eating under ripe bananas, add prebiotics to the list of nutrients bananas provide.
Slightly green bananas have a different make up of carbohydrates in them compared to ripe bananas.
As bananas ripen, the starch in bananas gets broken down.  If you are looking for an easy, portable prebiotic source, add in some slightly under ripe bananas to your diet.
#4 – Onions, leeks and garlic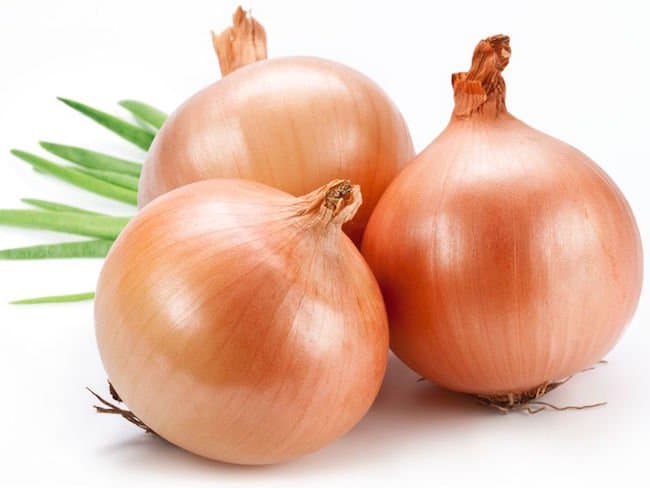 Besides adding a depth of flavor, adding more onions, leeks and garlic to your diet can provide an extra source of prebiotics to your diet.
Add in raw garlic to sauces, pesto and dips.  Add more onion and leeks to soups, omelets, stir fries and other savory dishes.
Even if you already eat these foods, try adding more ways to get these foods in your diet.
If adding raw onions or garlic to your diet makes you squeamish, you can opt for adding dried garlic, onion and cooked onion.
These forms are also a source of prebiotics (4).
#5 – Jerusalem Artichokes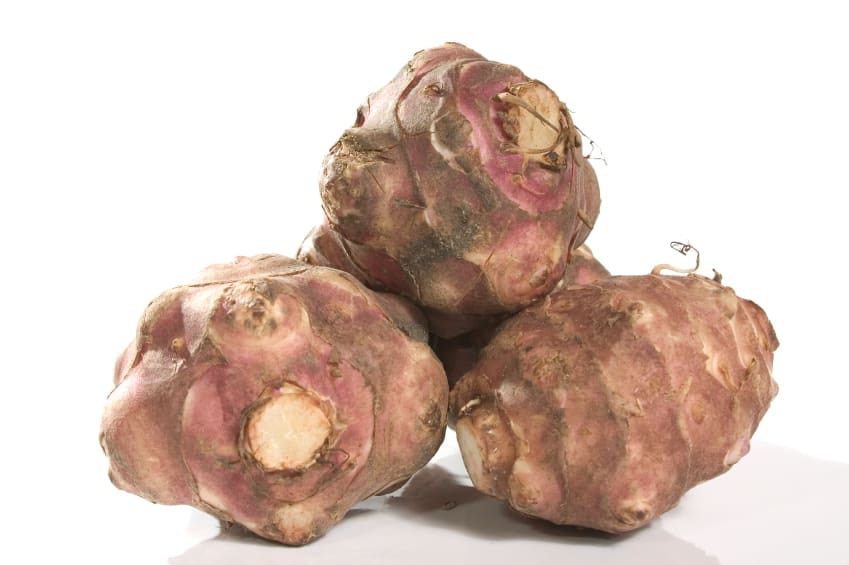 Jerusalem artichokes, or sunchokes, are one of the best sources of inulin.
Jeruslaem artichokes can be enjoyed peeled and sliced raw or cooked.
They are not commonly enjoyed in the US, but most large supermarkets may carry them.
Jerusalem artichokes are also a source of iron; a 100 gram serving provides about 18% DV for iron.
Keep in mind if you eat a lot of Jerusalem artichokes, you may have some gastric discomfort.  Ingesting a large dose of inulin could cause bloating, cramps or gas in some people.
Add in Jerusalem artichokes and other inulin sources gradually into your diet.
#6 – Jicama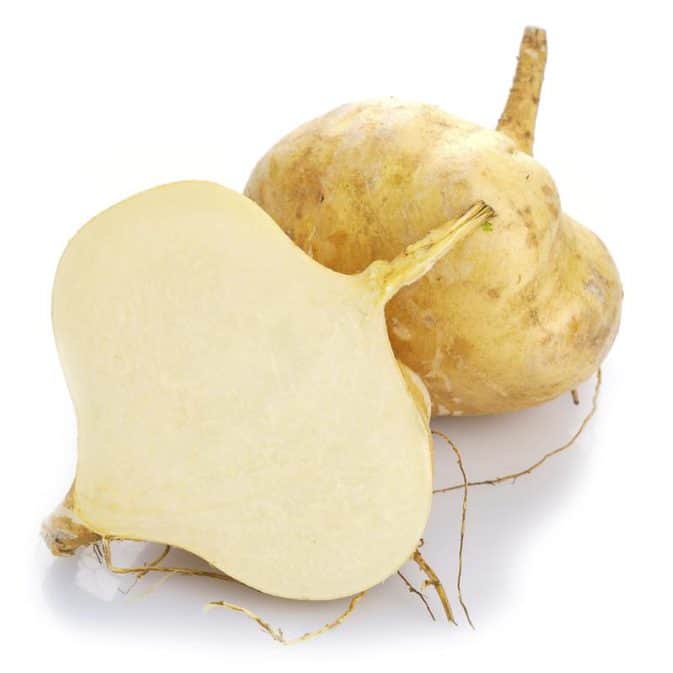 Like Jerusalem artichokes, jicama is not a common vegetable enjoyed in the US.  However, adding it to your diet can provide an extra source of prebiotics, vitamin C and fiber.
Jicama is a root vegetable that can also be called Mexican yam bean or Mexican turnip.
To enjoy jicama, simply peel the outside layer, slice and eat.  Jicama can be enjoyed raw and has a crunchy, slightly sweet taste.
It can be used in place of chips or crackers to be served with a dip or enjoyed as a refreshing, crisp snack like fresh cucumbers.
Probiotic food sources
Along with bumping up your prebiotic food sources, make sure you are also getting probiotic food sources in your diet.
Probiotic food sources are naturally found in foods that have been fermented.
Examples of probiotic food sources include: kefir, yogurt, sauerkraut or other fermented vegetables, miso and tempeh (5).
Prebiotics: Food or supplements?
With the increased attention on probiotics and growing research on how probiotics influence health, the availability of pre and probiotic supplements is growing.
If you are wondering if you should take a supplement of prebiotics or probiotics, speak with your healthcare team.
Taking large doses of prebiotics could be contraindicated for some health conditions such as irritable bowel syndrome.
More research is needed for which specific strains of bacteria and how much of them are best for probiotic health benefits.
Taking these nutrients as supplements may not guarantee prebiotics and probiotics survive passing through the stomach and small intestine to arrive at the large intestine.
Getting prebiotic and probiotics from foods can help ensure these nutrients enter the colon in the right way and time.
Prebiotic foods are also a source of many other additional beneficial nutrients.