Millions of people worldwide are practicing Pilates, and it seems it is continuing to grow in popularity.   However, Pilates has actually been around since the early 1900's when Joseph Pilates and later his wife came up with Pilates exercises.  Some main benefits from Pilates include: increasing core strength, focusing on body awareness and possibly helping with some low back issues.
Pilates can count as some strength training, but you can benefit from having other types of exercise for strength training.  Pilates is not considered weight bearing exercise, and the primary focus for Pilates is on the core.
See also: Is Pilates good for weight loss?
Core strength
If you are looking to specifically strength train your core, Pilates will definitely do that.  What is not guaranteed is that going to Pilates classes will dramatically improve weight loss.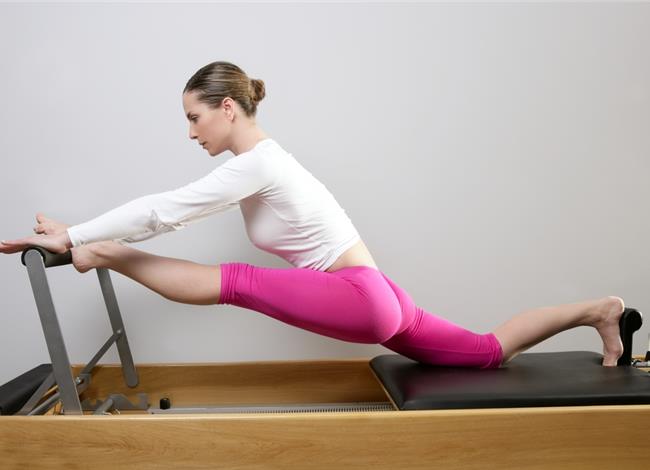 Pilates is designed to improve posture, increase core strength, flexibility and body awareness.
That can help with trimming the waistline, but it's probably not going to be the result from attending a few classes.
Strengthening the core is important for many reasons; one reason to strengthen the core is an improved posture.  The more sitting and slouching someone does, the greater benefit to stimulating and strengthening the core.
You will probably be sore after your first few times doing Pilates.  It is designed to help strengthen muscles that we normally don't activate and release muscles that we over stimulate.
Pilates can also be used for rehab exercises after injuries or to help balance muscles from over or under use.
Add in weight bearing exercise
A way that Pilates is different from other strength training is that it is not considered weight bearing exercise for the most part.  Weight bearing exercises are those that stimulate your bones and help bones stay strong.
Examples of weight bearing exercises include: walking, running and lifting weights.
Using Pilates for some strength training and body awareness can be really helpful.  Adding in some other strength training that is weight bearing can add other benefits for bone health.
Benefits and limitations of Pilates
Pilates can increase core strength and help you engage different muscles instead of over working a few.
Can it be part of strength training?  Absolutely.
However, it is a different type of strength with the focus on being the core.  Depending on what your goals are, it may be beneficial to add in other strength training too.
A 2007 study concluded research participants did have increased muscular strength and endurance in the core area after training from Pilates, but body weight and body fat percentages weren't significantly different after Pilates training.
If you're doing Pilates to try to lose weight, you may want to add in other types of exercise that have a higher calorie burn.
Pilates can help performance for other sports because of the increase in core strength.  Many elite athletes incorporate Pilates into their training because of this.
A limitation for Pilates is that it can be expensive to take classes.  It is still somewhat considered an exercise for the elite, but that is starting to change.
There are various types of Pilates classes; you can do Pilates on a mat or with a piece of equipment called the reformer.  As with any type of exercise, it's important to continue to challenge yourself.
If you've taken Pilates for a while, make sure you are changing your exercises, equipment or trying to go deeper in the movement to continue to challenge your body.
What's right for you?
Everyone can probably benefit from the increase in core strength and body awareness Pilates provides.  However, other types of strength exercises may work muscles more specifically for your goals and can offer a higher calorie burn.
If you're looking for weight loss, just doing Pilates for exercise may not cut it.
If you have any injuries or health issues, it's always recommended to consult your medical team before trying new exercises.  Pilates is meant to challenge you, but if there is ever any pain you should stop.
Because Pilates is growing in popularity, many different off shoots of traditional Pilates and fusion exercises are becoming popular.
Taking Pilates from a trained exercise professional will probably offer the most gains as well as doing Pilates consistently.
See also: Pilates VS Yoga
Conclusion
Pilates can offer many benefits, but one of the greatest benefits of Pilates is increasing core strength.  If that is one of your main goals, Pilates can help with that.
Depending on your other fitness goals, you may want to add in other strength training for further benefit.  Adding in weight bearing exercise can be beneficial for bone health too.
The cost of taking a class can still be a barrier to trying Pilates.  If you are able to do Pilates classes at a fitness studio or gym you belong to, try it unless there is a reason why it would be harmful to you.
Chances are you will be sore the following days and stimulate your core in a way you didn't know was possible.
References used in this article