For many people, the thought plodding along on a treadmill or lifting endless sets of weights doesn't exactly motivate when it comes to getting fit.  However, there is no reason why getting fit and exercising should be in any way monotonous, boring or something you dread.
Most of us have joined a gym at some point, only to go vigilantly for three weeks before losing interest and dropping back to one very expensive session per month, which reminds us why we don't go more often.
If you find exercise boring and don't enjoy it you are unlikely to keep it up in the long term, as you will always find some excuse to do something you enjoy more.
Added to this, when exercise is not done regularly, it becomes a lot harder to do when we do make the effort, which can also lead to a 'never again' type attitude.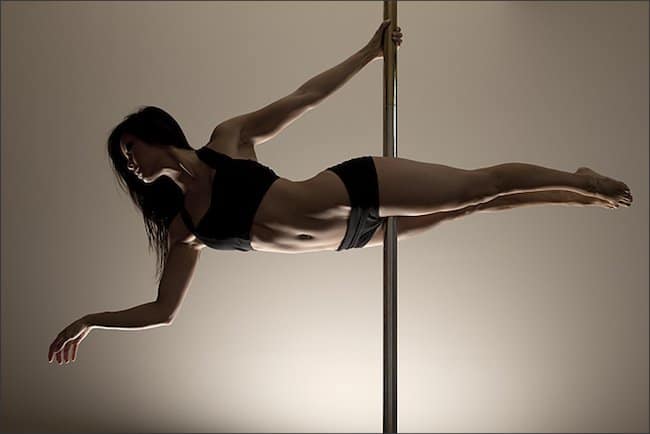 Gone are the days, however, when it is necessary to put up with mind numbing boredom or pain to get fit and healthy and there are now hundreds of types of classes, groups and different exercise types to choose from.
From a pleasant walk in the park with a group of like-minded individuals to a high intensity spin class that brings out your naturally competitive nature, there is something for everyone.
Here are some of the more popular fun ways to get fit.
Yoga
Yoga is a great way to get fit and de-stress at the same time.
The poses involved in a yoga session help to improve flexibility, strength and tone your body, whilst the calm atmosphere clears the mind.
As yoga is more of a strengthening workout rather than cardio based, it is not the greatest calorie burner, however, more intensive forms such as Bikram and power yoga offer greater energy burning potential as they involve holding complex poses for longer periods of time.
Yoga also makes a great strengthening activity to combine with a cardio activity to elongate muscles and tone the body without resorting to heavy weights.
Yoga is appropriate for any level of expertise, as classes are usually tailored to different levels and as you improve you can choose a more difficult class that offers more of a challenge.
A regular one hour yoga class burns around 258 calories in a 155 pound person, with the added benefits of strength, flexibility and toning.
Additional reading: Does yoga help you lose weight?
Zumba
This fun alternative to conventional workouts is taking the world by storm.
Described as an "exhilarating, effective, easy-to-follow, Latin-inspired, calorie burning dance fitness-party", it's easy to see why so many people prefer this type of physical activity to more traditional exercise.
Zumba classes are a fast paced mix of dance and aerobics type moves all set to a pumping beat, giving more of the sensation of being in a disco than working out.
Whilst dance is not everyone's cup of tea, Zumba has been tailored to different requirements, age groups and levels to make sure there is something fun for everyone.
There are often classes specifically designed to tone, to burn calories and there is even a fun version just for kids.
To do with friends or even in the privacy of your own home with Wii based versions, this is without a doubt a workout you that will get your heart pumping without you even feeling like you are exercising.
A one hour zumba workout burns around 550 calories in a 155 pound person if carried out at medium intensity.
Additional reading: Lose weight with Zumba fitness
Pilates
This fun workout is suitable for people of all different fitness levels and can help to increase range of motion, flexibility, strength, and even circulation and posture can be improved.
The system of strengthening and stretching exercises is designed to build flexibility and mobilize the core of the body.
The six main principles of Pilates are concentration, control, centring, breathing, flow and precision, all of which help to build a stronger body that moves more efficiently with minimal impact.
The combination of exercises, either on mats or apparatus, is a good workout for all muscle groups which results in a leaner body.
A one hour session burns around 180 calories in a 155 pound person.
Must read: Is Pilates good for weight loss?
Tabata
This Japanese developed workout can last as little as four minutes, making it an ideal way to exercise for those with a busy schedule.  With such as short time frame, there definitely isn't time to get bored!
Don't be fooled though, although the workout is short, it will be the most exhausting four minutes of your life.
An example of a tabata workout could be eight 20-seconds, very high intensity sprints, with 10 seconds of rest between each one for four minutes.
A study using this type of workout was carried out in university students for six weeks and greater improvements in aerobic fitness than a group of students who trained on a bike for an hour at a moderate pace the same number of times.
The workout is versatile in that the sprint in a variety of ways, not just using a bike.
To burn as many calories as you wish to, you may need to increase the time from four minutes to a bit longer and you need to work hard during your sprints, but it is still a quick and effective workout compared with other exercise types.
Whether it is fun or not probably depends on who you do it with and your enjoyment of high intensity training, however, it is so short that it isn't too hard to put up with the discomfort.
A four minute session of Tabata burns around 160 calories, but there has been suggestion that this can increase up to 780 due to Excess Post-exercise Oxygen Consumption, which means the body consumes more oxygen in the time after the workout.
Must read: Get fit with Tabata!
Pole Dancing
Although this type of workout is not for the shy, it can definitely be good fun if you are not afraid to let your hair down a bit.
This exercise combines dancing movements, as well as more traditional gym type movements such as squats, with pole centred moves.
This makes it a varied way to get your workout that is never dull.
Pole dancing lends itself well to setting small, achievable goals which can motivate you to continue and set new aims for yourself.
Pole dancing works a little bit like interval training, and so can be an effective way to burn calories.
Not only this but it combines isotonic exercises, where opposing muscles work against each other with isometric movements, where muscles push against a resisting object.
This makes it a great whole body workout that strengthens tones and burns calories.
Total calories burnt in a workout will depend on the intensity of the session, the time and your body weight, but it is thought to average around 250 calories for a moderate class.
Must see (Videos): Pole dancing workouts
Must read: Get fit with pole dancing!