Wine can be used for cooking to add depth of flavor, moisture or acidity to a dish, and of course wine can be paired with a meal for drinking.
Red wine is associated with heart health, as red wine provides a good source of antioxidants and may help increase helpful HDL cholesterol.
However, consuming too much alcohol, whether from red wine or other sources, can increase risk for many negative health conditions.
If you consume alcohol, it is important to not go over the recommended dose of up to two drinks per day for men and up to one drink per day for women.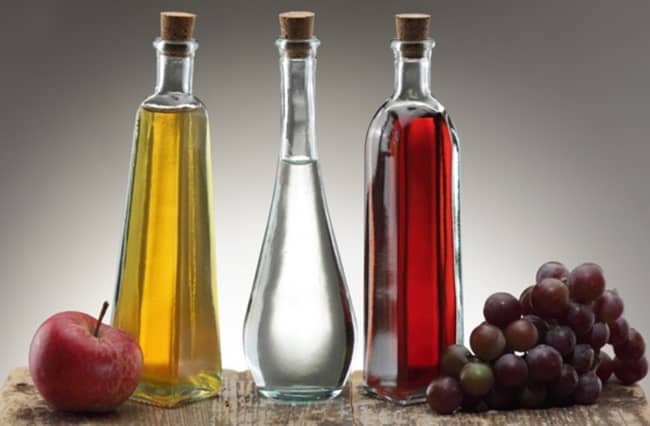 A standard drink for wine is considered a 5-ounce serving (12% alcohol content).
If you are cooking and either don't have red wine on hand or you don't want to cook with alcohol, there are substitutes that can be used in place of red wine.
If you want a nonalcoholic substitute for drinking red wine, there are options for that too.  Replacing red wine whether for cooking or drinking can be easy if you have the right substitutions on hand.
See also: Low Calorie Alcoholic Drinks
What is the wine for?
What you chose to substitute red wine for depends on what the red wine is being used for in a recipe.
According to daily food magazine The Kitchn (1), wine can be in a recipe to add depth of flavor, acidity, sugar, brightness, moisture, tenderize meat or used to deglaze a pan.
Knowing or guessing what purpose the red wine is supposed to serve can help you determine the best substitute for the dish.
Some substitutes may be common stocked pantry staples.  If you are trying to not use wine for whatever reason, stock up on these substitutes so you can use them in place of wine.
Red wine vinegar
University of Toronto Food Services (2) suggests red wine vinegar can add acidity to a dish without worry of alcohol content.
The alcohol content in red wine vinegar is very low because the fermentation process lowers the alcohol content, and cooking will also result in loss of alcohol.
However, if you do not want any trace of alcohol for cooking, red wine vinegar may not be your best substitute.
The Kitchn suggests red wine vinegar can be a good substitute for deglazing a pan in place of red wine.
A note of caution when using red wine vinegar in place of red wine: red wine vinegar is much more acidic than red wine.  Therefore, it should be used in a 1:1 ratio of water to wine vinegar.
Grape juice
Grape juice may be the closest in taste and nutritional make up to red wine because they are both made from red grapes.
If you are worried about adding too much sweetness to a recipe by using grape juice, you can add a dash of vinegar or wine vinegar to the grape juice.  This will increase the acidity.
Grape juice can be used for deglazing and to add depth of flavor to a dish.  It can be replaced with red wine in a 1:1 ratio, but keep in mind it may increase sweetness of a dish.
A benefit for using grape juice in a recipe is it will add a source of antioxidants similar to red wine.
Mixing grape juice with sparkling water can also provide a non-alcoholic drink substitute for red wine.
Pomegranate or cranberry juice
Cranberry and pomegranate juice can give a more acidic flavor and still provide a depth of flavor and color similar to red wine.
Similar to grape juice, both cranberry and pomegranate juice are sources of beneficial antioxidants.  If you want to increase the acidity content from using these juices, you could also add a small amount of wine vinegar when using these in place of red wine.
The Kitchn (3) suggests adding a tablespoon of wine vinegar per cup of juice.  Adding lemon juice in place of wine vinegar can also add acidity.
Whenever you use juice in a recipe or when drinking, make sure the juice is 100% juice and doesn't have added sweetener.
Mixing pomegranate or cranberry juice with sparkling water can be a drink substitute for red wine.
Non alcoholic red wine
Non-alcoholic wine is usually made from wine, so there may still be traces of alcohol in non-alcoholic wine.
A wine can be called non alcoholic as long as it has less than 0.5% alcohol by volume.
Whether for drinking or cooking, you could use non alcoholic red wine in place of regular red wine.
In general, non alcoholic red wines may not have the same depth of flavor as red wine. Don't expect it to taste like red wine with alcohol, but recognize it will have a unique flavor.
Drinking non alcoholic wine is associated with health benefits.  For example, a 2013 study (4) compared the effects of moderate red wine consumption and non alcoholic red wine consumption on glucose metabolism and blood lipids.
Researchers found non alcoholic red wine showed a beneficial role in glucose metabolism.  You can reap some health benefit from wine without the alcohol content by consuming non alcoholic wine.
Beef stock
If red wine is added to recipe for moisture, to tenderize meat and depth of flavor, you could use beef broth as a replacement.
Generally speaking, red wine is usually used for beef or vegetable dishes.  White wine is generally used for more delicate fish or some chicken dishes.
Using broth in place of wine won't provide the acidity of wine, so you could add a small amount of wine vinegar to the broth, like a tablespoon per cup, if acidity is desired in the dish.