Weight loss is usually associated with cutting back on food indulgences and high calorie foods.  Allowing cheat days in your weight loss plan can have some positives and negatives.  A problem with cheat days could potentially be in the name itself.
Associating foods with guilt, shame or being "bad" on cheat days could lead to emotional eating or over eating out of guilt.
If cheat days' lead to over eating or binging, they may be hampering weight loss efforts.
On the other hand, cheat days, or following something like a 80-20 plan for eating may help you incorporate some treat foods into your eating plan without derailing your efforts.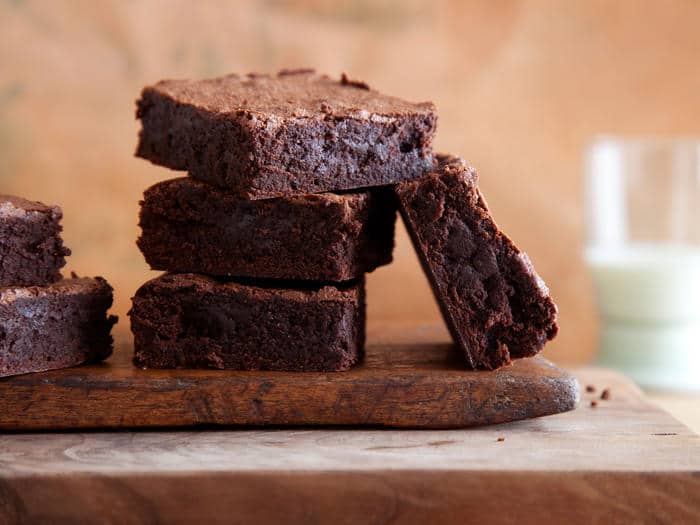 The thought is allowing space for an occasional treat in your weight loss plan can help satisfy cravings and boost will power for weight loss.
Can using something like cheat days' work with your weight loss plan? 
They can as long as they don't lead into a cycle of binging on high calorie foods then feeling guilty the rest of the week.
Whether it's one cheat day a week or something more loosely labeled, adding in some of your favorite foods you enjoy during weight loss can help you feel satisfied and enjoyment.
The key is to enjoy something in moderation, not overdo it.
What you choose to splurge on for a cheat day is up to you.  Health experts suggest choosing something you truly enjoy or crave.
Trying to eat something besides what you really want could lead to overeating of other foods.
So, what is a better option, brownie or red wine?  They both have their merits, but ultimately what is better option is what would be more satisfying for you.
Red wine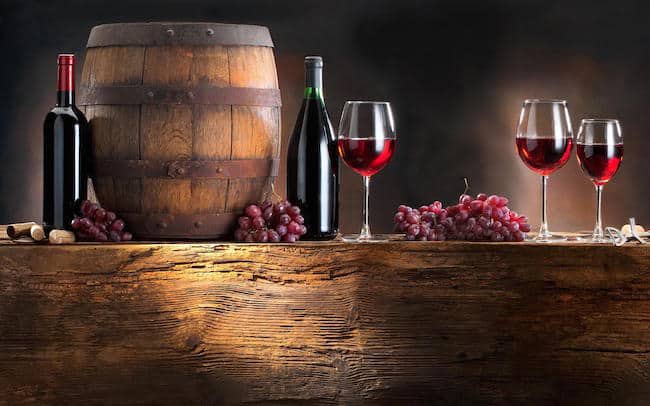 An argument for having red wine as an indulgence on a cheat day is that there is research to suggest some health benefits from drinking in moderation.
Drinking in moderation, which is no more than one drink per day for women and two for men, has been associated with: lowering risk for cardiovascular disease, lowering blood pressure, lowering risk for type 2 diabetes and gallstones (1).
Besides some health benefits, drinking can be considered relaxing and social as well.
Drinking in moderation may help people feel relaxed and able to unwind.
Pairing wine with food may also add an extra dynamic of satisfaction from a meal.
If these are things that you are craving or looking forward to from drinking a glass of red wine, drinking red wine over eating a brownie would be your better option because eating a brownie won't provide the same effect.
A note of caution with red wine: overdoing alcohol is associated with negative health effects.
Drinking 7 glasses of red wine is not the same as drinking one glass of wine for 7 nights.
Don't use a cheat day for over consuming alcohol; it would be better to drink in moderation more frequently.
Brownie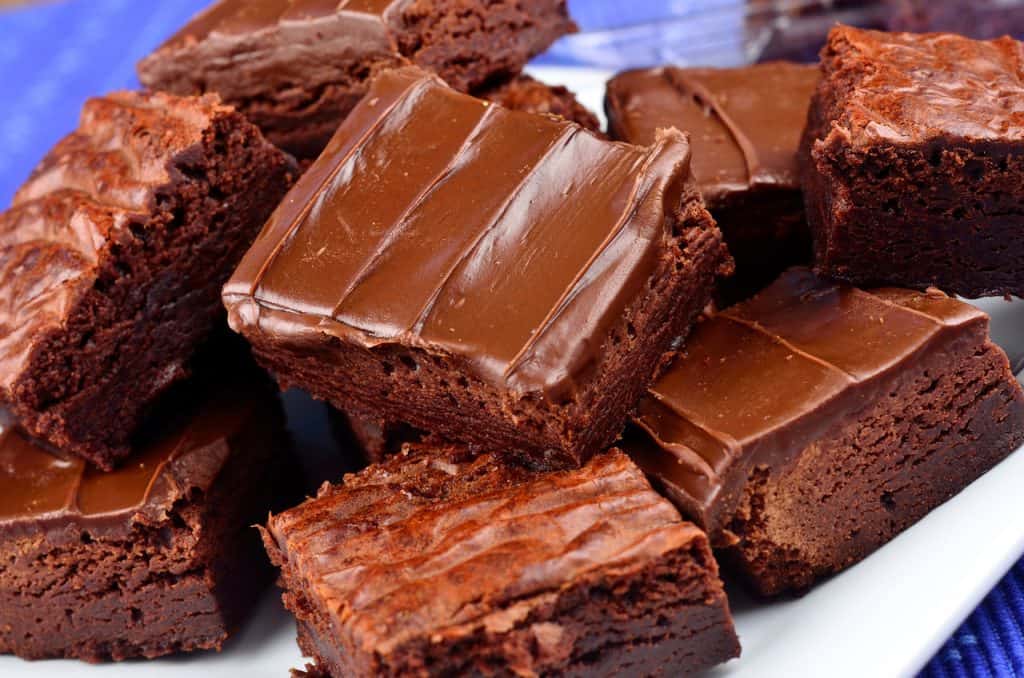 If a gooey chocolate brownie is what you are craving, there's not much that can substitute for it.
Having a brownie for a cheat day can be a satisfying reward as long as it's a reasonable size.
Traditional brownies are high in calories and sugar, so limiting your cheat day to a moderate size brownie is recommended.
Don't use a cheat day as a green light to eat as many brownies as you want.
Avoid the cycle of eating a large portion of brownies followed by feeling guilty and ashamed.
If you choose to have a brownie, let yourself enjoy and savor it then move on for the rest of your day.
Don't try to eat as many as you can while feeling bad.
A benefit for using brownies as a cheat day is they can be modified to be more nutrient dense and lower in sugar without sacrificing flavor or texture.
There are many recipes available for making brownies healthier by lowering sugar, using beans as a base instead of flour, hemp seeds or other nutrient dense ingredients.
Just keep in mind because you are altering the recipe to be healthier doesn't mean you can increase your amount.
A little of both
If chocolate, not necessarily in brownie form, is what you want, adding a 1-2 ounces of dark chocolate most days of the week can be a way to satisfy your chocolate craving while giving you a source of antioxidants.
A 2011 study (2) found chocolate consumption was inversely associated with risk for coronary heart disease.
The flavanoids in cocoa beans act as a natural vasodilator for the blood vessels which can benefit blood pressure.
Dark chocolate has the highest amount of cocoa flavanoids; milk and white chocolate have very small to no amounts of antioxidants.
Therefore, if you're looking to get the health benefits out of chocolate, choose dark.
Pairing a small piece of dark chocolate with a serving of red wine may offer protective benefit for heart health.
Maybe you could enjoy a little chocolate and red wine instead of larger amounts of one or the other.
What is the best option: Red Wine or Brownie?
What is the best option for a splurge day on your weight loss plan?
Something you will enjoy, get satisfaction out of, not feel guilty about or over eat.
That could be many foods including either a brownie or red wine.
There aren't set rules about what a cheat day has to look like.  The only suggestion is to not use it as an excuse for binging on food and trying to make up for it the rest of the week.
That is not the idea for a cheat day.  If you are having issues with this, speak to a registered dietitian to help guide you for an eating plan that would best suit your needs.