According to Boston Medical Center about 45 million Americans try a diet each year.  The weight loss industry is a multi-billion-dollar industry, and it can seem there are almost limitless diets and weight loss programs available.
Weight loss diets that are popular with the masses can change depending on what is currently trending in popularity.
Lower fat diets are not as popular as they were before, and following a "clean diet"or whole food diet are currently more popular eating plans.
Intermittent fasting is also gaining more popularity, and as research continues to unfold the health benefits of the Mediterranean diet, this diet pattern is also increasing in popularity.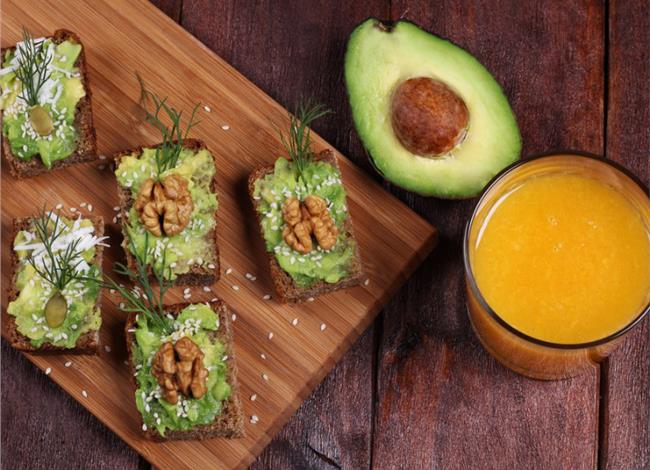 Calorie counting is not as popular as it was before, as now more people are equally concerned with the quality and quantity of calories they are eating.
It is important to keep in mind even if a diet is popular, it doesn't mean it will be the best diet for you.
Before trying a diet, consult your healthcare team to see what would be the best for your personal health.
Avoiding fad diets that severely limit variety of foods you can eat are hard to stick with long term and may not provide all the nutrients your body needs.
It is important to make healthy eating for weight loss a long term habit that you can stick with.
#1 – Whole30® and Paleo inspired diets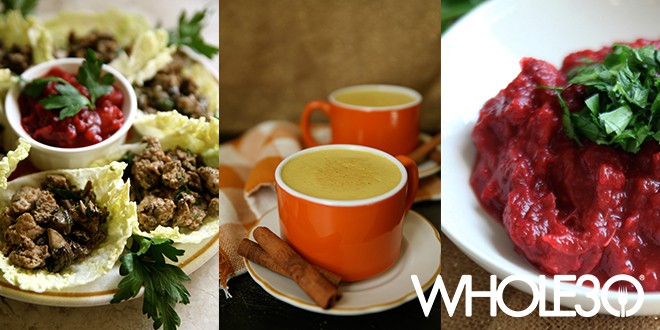 Weight loss programs like Whole30® are a paleo designed diet. You will eat meals based around meats, seafood, fruit, vegetables, nuts, seeds and other heart healthy oils.
The goal is to switch your eating habits for 30 days and the idea is your eating habits should be changed for the long term.
Whole30® website (1) claims tens of thousands of people have lost weight following their eating plan.
The program rules for Whole30® include cutting out inflammatory foods which is regarded as sugar, artificial sweeteners, grains, dairy, legumes, carrageenan, MSG and sulfites.
The goal is to eat whole, unprocessed foods for 30 days that do not contain these ingredients.
Weighing yourself or taking other body measurements are not a part of the program.  Whole30® is not necessarily a weight loss program, but many people do lose weight as a consequence of following this diet.
The focus is shifting your relationship with food and teaching yourself to rely on real food instead of processed food.
The focus on eating real, whole foods and cutting out processed foods on this diet is a positive.
However, cutting out all the foods recommended from Whole30® may not be best for everyone. 
If you try Whole30®, the goal is to rely mostly on whole foods that will stick with you long term even after 30 days.
However, keep in mind this diet plan can be hard to follow and not everyone is convinced this is the best diet plan to follow.
Out of 38 different diets, Whole30® was ranked in last place for overall diet by US News & World Report (2).
#2 – Mediterranean diet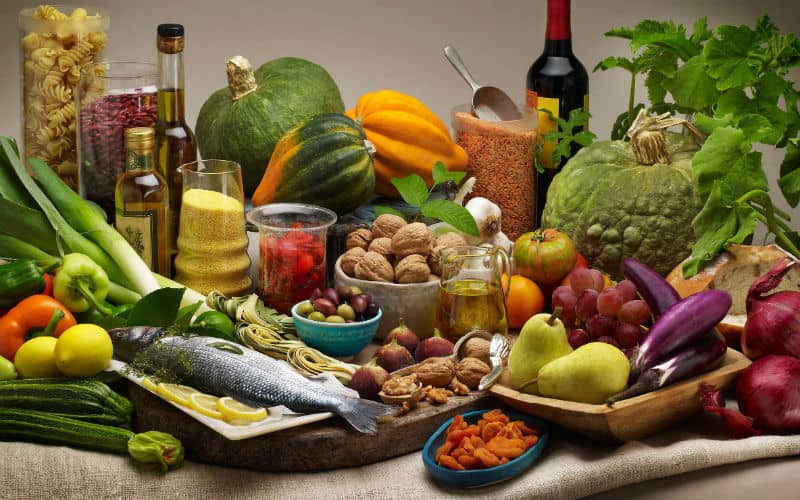 The health benefits associated with following a Mediterranean diet continue to be shown from research studies.
As research continues to find out health benefits associated with this eating pattern, the popularity for following the Mediterranean diet has grown.
Eating like countries that line the Mediterranean Sea can lower risk for heart disease, premature death and stroke (3).
While weight loss is also not a main goal for following a Mediterranean diet, weight can definitely occur.
According to US News and World Report (4), the Mediterranean diet ranks third for best diet for health eating and fourth for best diet overall.
Following a Mediterranean diet doesn't include calorie counting.  It focuses on eating: fruits, vegetables, whole grains, nuts, seeds, legumes, olive oil and fish.
Dairy, poultry and eggs are eaten less frequently, and red meat and sweets are eaten sparsely.
The Mediterranean diet is high in monounsaturated fats, so having a higher percent calories from fat is beneficial not harmful.
#3 – Intermittent fasting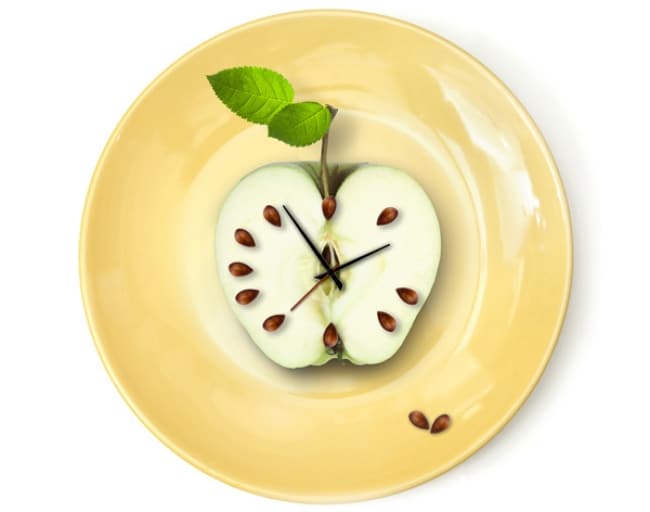 Intermittent fasting has recently been gaining popularity with the general population as an alternative way to possibly lose weight and stay healthy.
There are many variations of intermittent fasting; some plans do every other day type of fasting, 5 days eating normally and 2 days a week eating very lightly or eating only between certain times of the day are examples of intermittent fasting.
As a March 2016 article (5) in The New York Times points out, there is some evidence from human and animal studies that intermittent fasting could help with maintaining a healthy weight, lower risk for certain chronic diseases and may help with losing fat.
While intermittent fasting isn't for everyone, it could help some people create healthier eating patterns.  More research is being done on intermittent fasting, and popularity may continue to increase through 2017.
#4 – Weight Watchers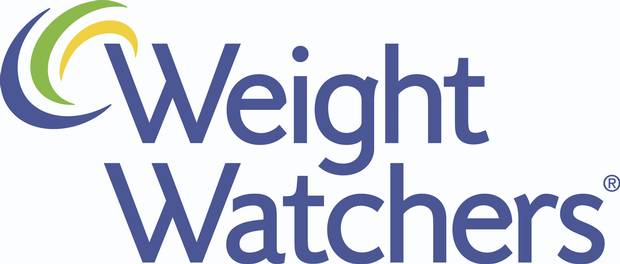 Weight Watchers (6) is not a new diet plan; in fact, it may be one of the most popular and recognized weight loss plans around.
Weight Watchers was ranked again as the top choice for weight loss diet for 2016 by US News & World Report (7) and fourth diet for best overall diet.
In 2015, Weight Watchers revised their approach and focused more on SmartPoints value for food.
This switched the emphasis from just counting calories to considering calorie quality.  Fruits and vegetables are considered "free" points to encourage eating more of these foods.
Another component to the popularity of Weight Watchers is the inclusion of a support system in the plan.
You can follow Weight Watchers on your own online, with the support of an online coach or attend weekly support meetings with other people.
Studies have shown Weight Watchers can be successful approach for short and long term weight loss.
However, when compared to other diets, all diets showed similar weight loss results.
What may be more important is what healthy eating pattern you can stick with for long term whether it's Weight Watchers, intermittent fasting, vegetarian diet, DASH diet, etc.