Exercising too soon after eating could cause cramps or other unpleasant digestive issues.  How long do you need to wait after eating?
Each individual can have a different digestive tolerance for how soon to exercise after eating.  Workouts that have a lot of jarring, like running or a high impact aerobics class will differ for time needed compared to weight lifting or walking.
Eating before a workout can also help give you more energy in your work out.  Finding the timing balance between sustained energy without digestive issues is the goal for eating before exercise.
Consider the following factors when trying to determine how long you should wait to work out after eating.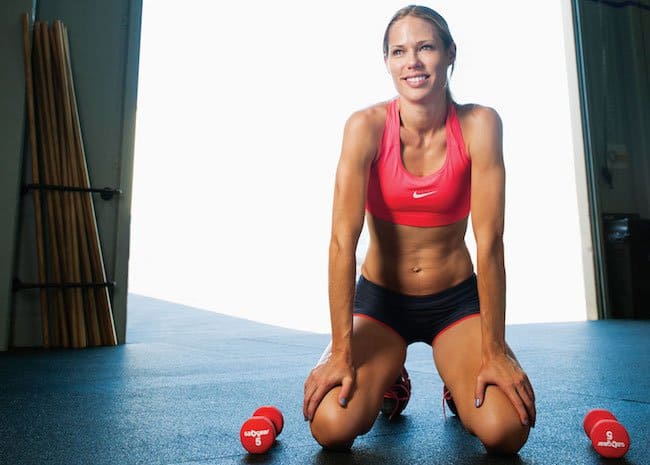 How much food?
How long you need to wait to exercise depends on how big the meal was.  If it's something small, like around 200 calories, you could probably exercise right after eating.  However, if you're eating a large meal, you may need to wait more like 2-3 hours.
The smaller the meal the less it will impact your work out.  If you know you're exercising soon after, don't stuff yourself.
What should you eat before exercise?
Everyone is different in what they prefer to eat before working out.  What can be easiest is just to eat your meals normally and workout 1-3 hours after eating.  Meals should be balanced between carbohydrates, fat and protein.
Carbohydrate sources could be fruit, grains, some vegetables; proteins include meat, dairy, beans, nuts; fats can include nuts, dairy, avocado, cooking oils.
Combining all three macronutrients is important before exercise to help stabilize energy release during exercise.  Eating before exercise can be easy, and you don't need to take supplements, powders or energy bars.
In fact energy bars or supplements can be high in calories and sugar, sugar alcohols or fats that can impact exercise performance and digestive health.  Before eating sports supplements, check the labels.
Real food examples for combining carbohydrate, fat and protein include:
Protein and fiber
Although you want a balanced meal, you usually don't want to overdo on protein or fiber before exercise, especially aerobic exercise.  Examples of aerobic exercise includes running, biking, elliptical, star stepping, dancing, tennis, etc.
Protein sits in your stomach the longest out of the three macronutrients.  Eating a lot of protein before working out could increase risk for gastric distress if you exercise too soon.  Moderation is key before aerobic exercise.  Make sure to balance protein with some carbohydrates.
Fiber does a lot of beneficial things in the body, but some of fiber's actions could be negative during exercise.  For example, fiber increases fecal bulk in the intestine, draws water into the colon, and speeds up bowel movements.  If these are happening during exercise, it could be uncomfortable.
High fiber foods include fruits, vegetables, whole grains and legumes (beans).  You should be fine eating a small amount of fibrous foods, again you just don't want to overdo it on the fiber.  Everyone varies in terms of how much fiber they can handle without adverse effects during exercise.
If the meal is high in fat, protein or fiber, you may want to wait longer than normal before exercising.  However, if the exercise is lifting or low intensity exercise, you may be fine to exercise soon after eating.  Aerobic exercises tend to need more time for digestion.
Test it out
In order to know how much time your body needs after eating before exercising is to experiment.  You may be able to exercise soon after eating with no adverse effects, but you also may discover you need extra time than you anticipated to exercise without digestive issues.
Waiting much longer than 4 hours after eating could leave you with too low energy when working out.  Find the best balance for timing that works for you.
Don't forget about after
Remember to fuel muscles after exercise to maximize replenishing energy stores in muscles.  Getting some carbohydrate and protein after exercise can stimulate muscle growth and can help with energy levels in future workouts.
This can be as simple as eating a meal after exercising, it doesn't necessarily have to be a supplement product.  Exercising less than an hour at a time doesn't require extra nutrition supplements; a healthy, balanced diet should cover nutrition needs.
Conclusion
The amount of time needed after eating before exercise depends on numerous factors.  Each person's digestive tract is different in terms of best timing to exercise after eating.  On average, most people tolerate well waiting 1-3 hours after eating.
Meals before exercise should contain a balance of protein, carbohydrate and fats.  If there is too much fiber, fat or protein, it could increase chance of gastric distress during exercise after eating.
The easiest way to time eating and exercise is to exercise in between meals or right before your next meal.  That way you will also get proper recovery nutrition after exercise.