Many people hit the gym day after day for many reasons ranging from looking better to distressing after a tough day.  However, when working out it is important to do so with realistic expectations of what you are setting out to achieve and not to become hung up on unachievable goals that are the reason you push yourself to work out on a regular basis.
The reasons why you choose to workout are personal and everyone has a different perspective on why hitting the gym is worthwhile for them.  However, if you feel that some of the reasons behind your choice to workout are unrealistic or negative, try to adopt some of these more positive approaches.
Reasons to work out that can be unrealistic
To get skinny
This is probably the main reason that most people hit the gym for the first time.  The need to fit into a stereotypical ideal of what is attractive means that millions of women and men join up to their local gym or fitness centre in the attempt to achieve the enviable physiques of the rich and famous.
What many people do not realise is that although working out can contribute to an ideal figure, there are many other factors involved, such as diet and most importantly genetics.  Many people will sweat it out in the gym for hours and come no closer to achieving their dream body.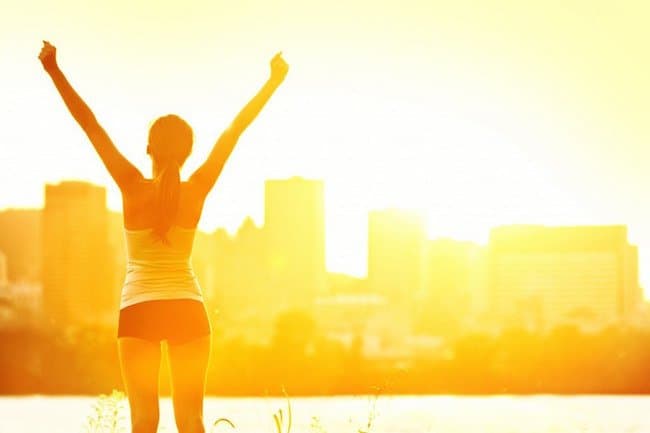 This is because they are simply not genetically programmed to look that way, no matter how many hours they spend on the treadmill or how many reps of weights they do.  These types of ideals can be demoralizing and induce stress and exhaustion when you are not achieving what you set out to do.
Whilst working out is a great way to lose weight, it should also be noted that it may not always produce weight loss.  Many people gain muscle when they start to workout, which is heavier than fat, and so end up gaining weight.
This is a common reason why people give up exercise as they think it is making the problem worse.  Look at other measurements such as waist circumference or dress size if this is the case as you are likely to find more obvious improvements there.
It is perfectly acceptable and beneficial to your health to work out to lose weight, just try not to take it to extremes and be realistic with what you can actually achieve and what is a natural and healthy weight for you.  Try to think about other health benefits from working out, rather than just your appearance.
Because everyone else is doing it
If you are working out just because it seems to be the thing to do, it's likely you are not enjoying it and you are not going to stick to it in the long term.  Physical activity is beneficial to the health, but in order to make it part of your lifestyle, it needs to be enjoyable and sustainable.  Just because spinning is the latest craze, it doesn't mean you have to do it.
If you would prefer a walk outside or to play a game of basketball choose one of those instead as you are likely to make a habit of it.
To eat whatever you want
Whilst it is true that if you burn more calories by working out you have a bit more room to eat the odd treat, it doesn't mean you can indulge in whatever you want.
Most people overestimate the calories they burn in a workout and so often end up consuming more than they burn because they think they have cancelled it out and end up gaining weight.
Using food as a reward for exercise is not a healthy pattern to get into, and remember that it's not just the calories that count, but the other substances that you are putting into your body when you eat unhealthy food.
Good Reasons to Workout
It can improve your overall health
Increased levels of physical activity is associated with a huge range of health benefits, from reducing risk of lifestyle diseases such as heart disease, diabetes and some types of cancer, to improving the strength of bones and improving mental well-being.
There is no shortage of evidence that working out is good for you, although in cases of extreme physical activities such as ultra-marathons, there is some question as to whether this level of exercise does more harm than good.
For the majority of people however, working out is a great way to improve your health, whether it is be by losing weight, controlling blood sugar levels or increasing levels of feel good hormones that benefit your mental health.
It makes you stronger
Being stronger can benefit you in a number of ways.  One it tends to mean that you have a higher percentage of muscle, which is beneficial in burning calories, and secondly it can help strengthen bones which can protect against osteoporosis and bone damage later in life.
Although you may not be thinking about it now, building a good level of strength and maintaining it as you age can have great benefits when you are older, preventing falls and making you more mobile.
Being strong is also very practical.  Increased strength gives you the ability to carry shopping bags, suitcases and small children without strain.
It's enjoyable
This is perhaps the best reason to work out.  If it is something you love that makes you feel good, be it from how you feel during the activity or after, it is worth doing.  Doing something you enjoy daily will put you in a better frame of mind and mood during the rest of your day.
If you do not enjoy working out, try to find some form of physical activity you do enjoy.
For some people being outside, in water or using particular equipment such as roller blades is more motivating and enjoyable than a gym, so if this is the case for you, it is much better to choose one of these options, as it will be much less of a chore to do and you are likely to make it part of your routine.
It relaxes you
Exercise tends to be a great way to unwind and relax before or after a long day at work.  It is time to think, and get any aggression out of your system.  Physical activity has also been associated with better sleep and causes the release of endorphins that make you feel good and ready to take on the world.
To improve energy levels
Exercise is a good alternative to coffee to rev yourself up in the morning as it naturally energizes you.  People who exercise tend to have higher energy levels than those that do not and may also sleep better, which also contributes to more energy.
Remember though that it is important to give your body the opportunity to recover and relax between workouts or you may find yourself constantly drained and tired, particularly if you are working out a lot.