Going to a gym or being involved with a fitness club can be an easy way to get your exercise in.  However, if someone can't afford to, doesn't feel comfortable or doesn't live near a gym not exercising seems like a viable option.
Sometimes people feel uncomfortable at gyms because they think they are not in shape enough or are unfamiliar with exercises they could do at a fitness club.
You don't need a gym membership to exercise, and by following these tips below anyone can have a workout routine without leaving home.
No excuses
Not being able to go to a gym or not having time to exercise are common excuses for someone not to exercise.  However, these excuses don't hold up when you anyone can exercise without leaving home.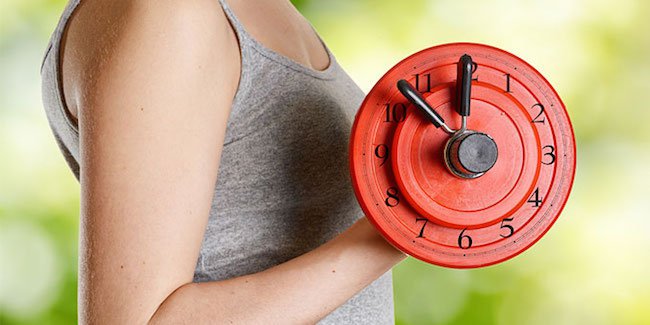 If the weather is bad and you can't make it to the gym, you can still get your workout in at home.  Don't have time or money to get a gym membership?  Working out at home is a reasonable solution for these reasons too.
Working out at home still takes hard work, dedication and motivation.  Sometimes it can take more motivation because you are the only one working out compared to a gym where you can see everyone else working out too.
However, the same is true as working out at a gym- the hardest part is just getting started and you won't regret exercising once you're done.
Home exercises
There are many simple exercises you can do at home that require no extra equipment.  These exercises can also be done in a hotel room for those that travel often.
The American Council on Exercise (ACE) has a list of exercises that can be done at home with just your body weight; you can also look into our fitness section for different body workouts (with demonstrations), you can easily do at home.
One of the down sides of exercising at home compared to a gym is that no one is checking your form and safety for exercises.  Make sure to watch demonstrations of exercises and follow suggested guidelines for performing each exercise.
Keep in mind other activities that don't include any equipment such as jumping jacks, climbing stairs (if you have stairs in your house),  sprints outside or burpees (start in push up position, do a push up, hop feet forward by your hands and jump up as high as you can).
Home Equipment
If you want to use some equipment, there are easy things to use that you can take traveling or use around the house.  Resistance bands can be used to add some extra weight for lifting, and they are light weight and easy to store.
You can use cans, put in plastic bags, for weights to use for bicep curls.  A jump rope is a simple piece of equipment that can give you a great cardio workout and can be done at home.
You can also buy a pull up bar that can easily be installed somewhere in your house or apartment.  Another piece of equipment that is popular in gyms is something called the TRX.  This is a suspension based training system that uses simple exercises; you can purchase a unit that can easily be installed somewhere in a house.
DVD's or other videos
There are many youtube videos, workout DVD's or fitness apps that can help you get in a great workout within the confines of your house.  They can also help give you variety to your workout, give you motivation and show you proper form.
Variety
What are your fitness goals?  Do you want to do resistance training, aerobic exercises, or a combination?  You can combine strength exercises with cardio type exercise to give you a dynamic workout at home that is something similar to a cross fit type workout.
Try doing a circuit workout where to change stations every 1-2 minutes (can vary the time length).  You could do a combination of resistance and aerobic exercises and cycle through every exercise 2-3 times.  For example, your exercises could be:
Lunges
Push-ups
Jump rope
Bicep curls
Jumping jacks
Planks
Squats
If you are doing resistance training, the American College of Sports Medicine recommends training each major muscle group 2-3 times per week, 2-4 sets per exercise and 8-15 repetitions per set.
Related reading: How Much Exercise Is Enough to lose weight?
For cardio exercise, the recommendation is 150 minutes of moderate exercise per week (i.e. 30 minutes of cardio exercise 5 days a week).  If you have a pre-existing health condition, talk with a health professional before starting an exercise program.
Conclusion
Anyone can get a quality workout in at home.  If you can't afford a gym membership, don't have time or have any other reason, don't let that stop you from exercising.  There are many exercises you can do at home without equipment and with minimal equipment you can buy.
Vary up your routine to include a combination of cardio and resistance exercises, and try adding in a video for variety and motivation.