Sit ups and crunches are sometimes used interchangeably, but there are some noticeable differences between these two exercises.
The two exercises work the abdominal muscles differently, and sit ups are generally a larger movement compared to crunches.
Differences between Crunches and Sit Ups
Here are some other differences with sit ups and crunches and reasons why one may be better than the other.
Proper form
Proper form is important for any exercise to be useful; both crunches and sit ups can be helpful in strengthening abdominal muscles.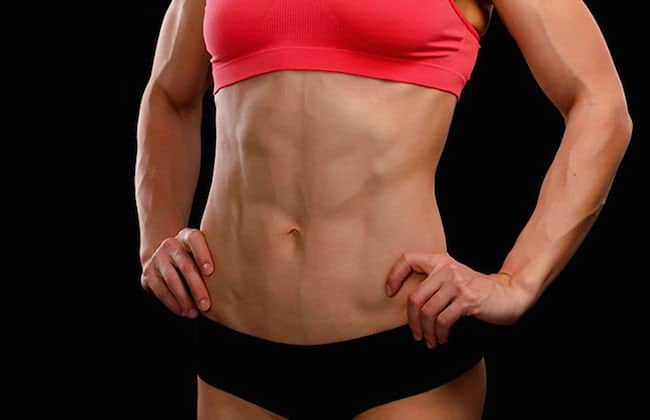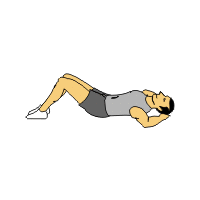 For a proper crunch, lay on your back with knees bent, feet on the ground.  Only lift your head and chest off the ground until you feel the abdominal muscles engage, then lower your head back down.  Do not jerk your head; place hands either loosely on your chest or finger tips on your ears.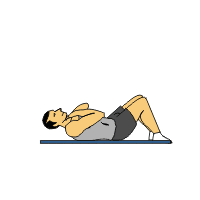 For a proper sit up, lay with your back on the ground, knees bent and feet on the ground.  Cross arms over the chest or place finger tips behind your ears.  Bring head and chest up to full sitting position, without jerking the head.  Neck should be slightly flexed forward.  Return head all the way to the ground and repeat.
Jerking your head or using hip flexors instead of abdominal muscles can all lower the effectiveness of sit ups and crunches to strengthen ab muscles.  Sit up "machines" can be common in gyms and often entail placing feet in a stabilizing device.  Using these machines could place extra stress on leg muscles and less stress on ab muscles.
Remember, proper form is more important than the number of how many you can do or how fast you do them.
Different muscles
Crunches mainly exercise the abdominal muscles, and the hip flexors may also be engaged.
Sit ups involve using other stabilizing muscles in chest, back, neck and hips.  A common mistake when doing either crunches or sit ups is to primarily use hip flexors instead of abdominals.
For either exercise, make sure the ab muscles are the primary ones being worked.
Safety concerns
Because sit ups tend to involve more muscle groups, if someone has a neck or back issue, sit ups may be contraindicated.  Some people may say sit ups bother their neck or back more than crunches because crunches rely less on these muscle groups.  In this case, crunches would be better than sit ups.
Crunches in general tend to be more popular over sit ups because the movement is smaller but with the same effect as a sit up.  Some people have a hard time sitting all the way up regardless of abdominal strength.
For example, if someone has a long torso, sitting all the way up can be harder compared to someone with a short torso.
Variations of sit ups and crunches
There are many variations you can spin off the plain sit up and crunch exercise.  You can vary the angle of a crunch/sit up by sitting on a decline bench.  This will further engage your ab and stabilizing muscles.
If someone is having a hard time with sit ups or having difficulty engaging their abs instead of their hip flexors, someone can hold their feet until they can do them on their own.  Here are some ways to make crunches or sit ups more challenging:
Hold onto a weight when sitting up
Sit on a stability ball instead of the ground for extra stimulation of core muscles
Twist to the side as you come up
Lift feet up
Whenever adding a variation to a sit up or crunch, remember to keep proper form.  If you are crunching your neck too much or relying more on the hip flexors than abs when doing these alterations, they will not strengthen your abs as efficiently.
Try to vary up your ab strengthening routine with other exercises that focus on different ab muscles for a well-rounded strong core.
Getting a 6 pack
Sit ups and crunches can increase abdominal strength.  However, if you are trying to get an ab 6 pack, you will need to do more than sit ups or crunches.  Ab exercises can strengthen the muscles, but may not drastically lower belly fat.
In order to lose fat around the midsection, you may need to alter your calorie intake and increase your overall exercise amount.  Cardio exercise is needed for increasing calorie burn; doing ab exercises alone will probably not be enough to trim your waist line.
Conclusion
Sit ups and crunches can both do the job of increasing ab strength.  However, because sit ups can place added strain on other parts of the body, like the neck or back, they may be contraindicated for people with neck and back issues.  Crunches have a smaller range of motion and will have less strain on the back and neck if done properly.
For either, the biggest priority is proper form for effectively strengthening the abs.  There are variations to make crunches/sit ups harder or easier, but they shouldn't be done if they compromise form.
Proper diet and other exercises are needed for trimming fat around the belly, as doing sit ups or crunches alone may not be enough.