About 58 million Americans have a gym membership, but almost two thirds of this number claim they never use their membership. An average monthly cost of a gym membership is about $60/month but of course this can vary depending on the gym and what area you are in.
Getting a gym membership can be motivational for trying to lose weight or gain muscle tone, but over time motivation for going to the gym can wane.  For example, gym memberships soar around the first of the year, but after a few months' actual people going to the gym declines.
For some, going to the gym can be intimidating if you are unfamiliar with equipment or don't like working out with a lot of people around.
Getting a good workout doesn't mean you have to go to the gym.  Whether it doesn't work financially or for other reasons, there are many other great ways to exercise that doesn't involve a typical gym setting.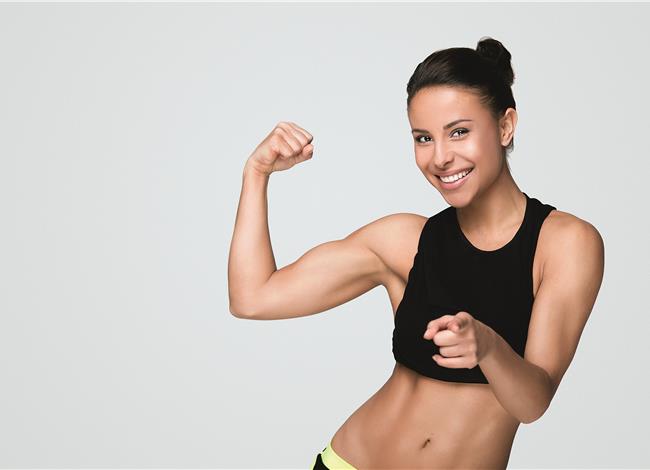 #1 – Dancing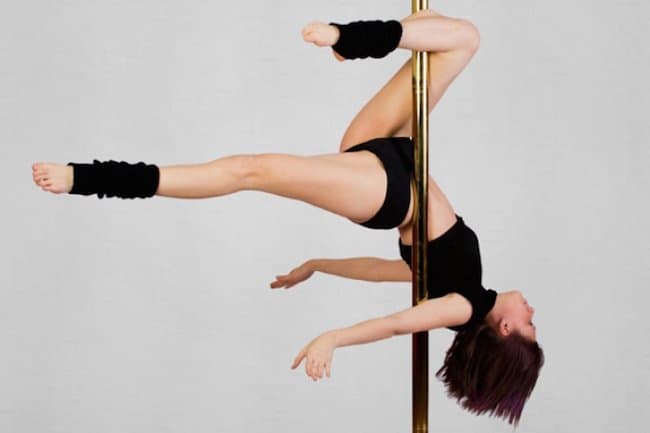 If your idea of a fun workout is dancing, you are in luck.  Dancing can burn about the same amount of calories as jogging.
There are many forms of dancing that can use up a lot of energy: Zumba, hip hop, salsa, ballet, etc.  The benefit of dancing is it is lower impact on your joints but it still provides health benefit for your heart and strengthening your muscles.
Many gyms or fitness clubs offer some sort of dance classes.  If price is an obstacle to going to the gym for a class, often you can just get a pass card for going to classes instead of paying a full gym membership price.
If you would rather skip going to the gym for a dance class, dance in the comfort of your own home.  If you would prefer some guidance, you could take specific classes or follow instructional videos online.
See also: Could you get fit with pole dancing?
#2 – Swimming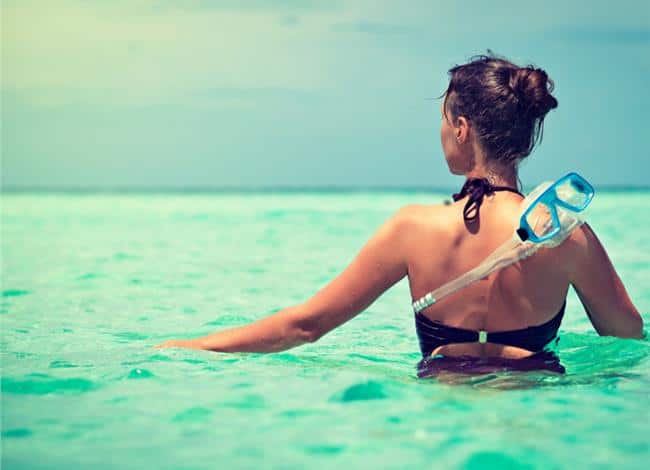 If you want an exercise that targets the whole body, doesn't require any fancy equipment and is friendly on your joints, swimming could be a great fit for you.
Swimming is an excellent workout that strengthens your cardiovascular system as well as targeting your core, arms, back and legs.
Swimming is another high calorie burn exercise.  If you would rather jump in a community pool or lake instead of going to the gym, by all means do it.
Supplementing some simple strength exercises at home can complement muscle toning as well as bone building benefit to swimming.
#3- Biking or running outside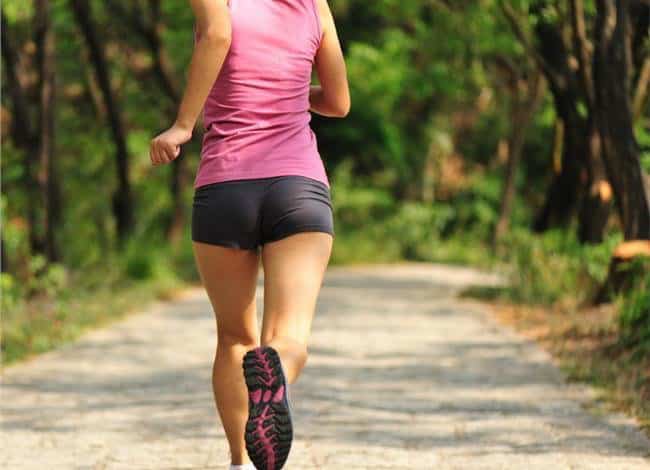 If running on a treadmill or sitting on a stationary bike does not motivate you for a workout, go outside the 4 walls of a gym to go for a run or bike.
Instead of going to the gym for a 30-60 minute workout just to get it in, spending time outside exercising can not only be beneficial for your body but also your mind.
If you need more motivation for getting outside to exercise, sign yourself up for a race.  Training with a group can also help keep you accountable for getting your miles in.
Many times local sports stores or community clubs will have group runs or rides all year long that you can be a part of whether you're a beginner or seasoned athlete.
Adding in some different types of workouts like intervals can also keep training interesting instead of monotonous.
#4 – Workout videos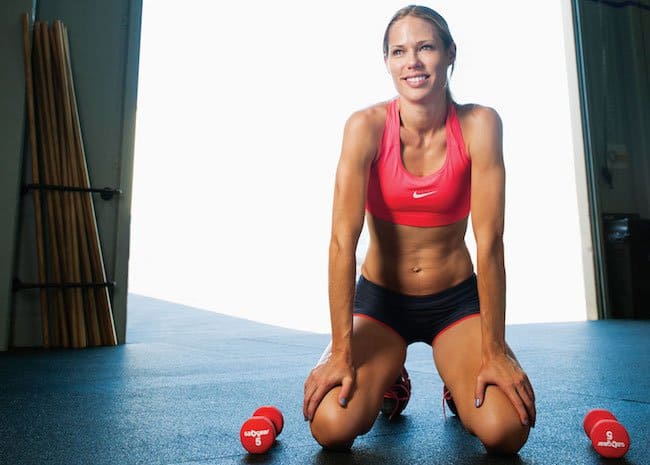 Whether from YouTube, a fitness app or a DVD, there are many workouts you can choose from the comfort of your own home or while traveling.
If you would prefer to not go to a gym for a class or find your way around the weight machines, workout videos can be an easy alternative for the gym.
Some workout videos are only 7 minutes long or you can find more traditional workouts for 30-60 minutes.  You can really tailor the workout to your preference because there are so many available options, and the best part is that many workouts can be found that are free.
Many video workouts use body weight so often there is minimal equipment needed.
#5 – Sports leagues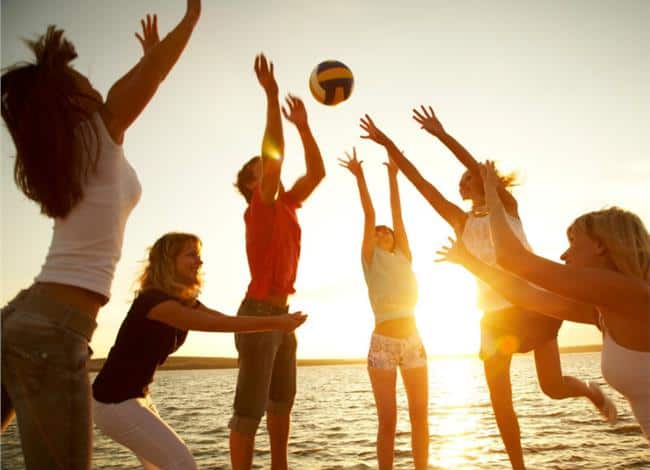 If you miss the days of working out with a sports team in school, joining an adult sports league could be a fun alternative for a gym workout.  There are many options for adult leagues that are men or women only or coed.
Examples of sports leagues can include: softball, dodge ball, soccer, volleyball or basketball.  Leagues often scrimmage once or twice a week and may include other days of practice.
If you live in an area where there isn't an adult sports league already in place, consider starting up some informal games with some friends, family or co-workers.
 #6 – TRX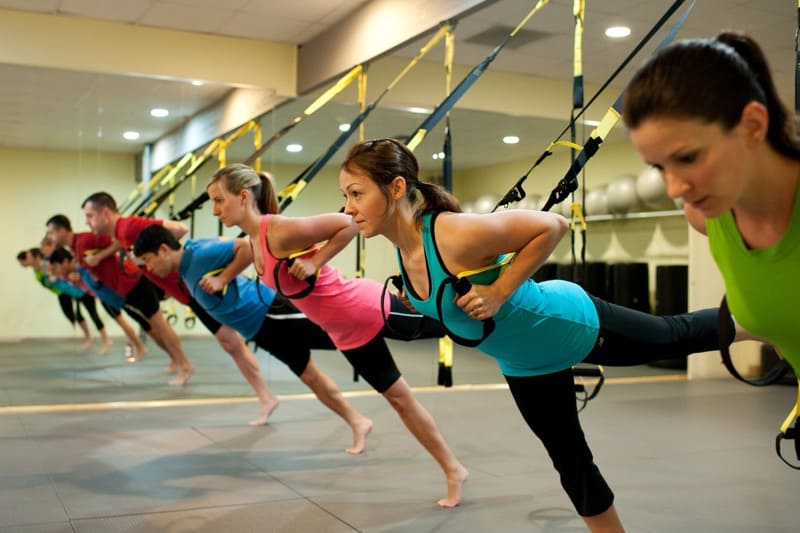 If you want a total body workout that includes typical exercises with the option of extra difficulty added on, consider getting suspension equipment in your own home.
For example, the TRX (1) trainer can be set up anywhere in your home, office or basement.  It is minimal equipment and space, and the workout possibilities are endless.
Workouts, programs and explanations of using the equipment are provided with equipment or can be found online.
This may be most beneficial for someone already familiar with suspension training from a health club, but beginners can also use it after looking at safety and workout recommendations.
#7- Specialized studios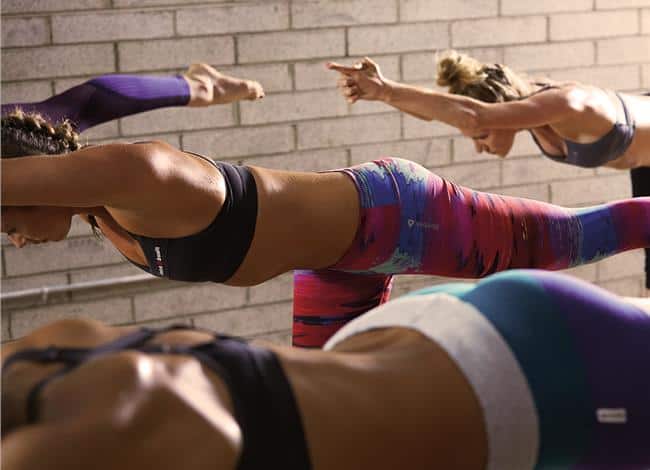 Going to a specialized studio can be a viable alternative for a gym.  Specialized studios are getting more popular and may be more cost effective in place of a typical gym.
This option may be best for people that feel like a gym membership pays for extra things they don't use.  In a specialized studio you will be paying for only the classes offered, nothing more.
Specialized studios could include indoor rock climbing, ballet inspired workout studios, cross fit, dance studios, etc.
Most specialized studios offer the option to pay for unlimited classes per month or an option to pay for a certain number of classes that can be used to your discretion.
The thought of using a specialized studio is it focuses on something you really enjoy doing so you are less likely to waste money by not going.