Losing weight does not have to equal feeling hungry all the time.  Low calorie, fad diets that have been popular weight loss methods portray weight loss as something you get from totally depriving your body.
Being hungry all the time may work for the short term, but long term results usually require weight loss tactics that are more balanced.  Also, for some people, feeling hungry all the time could lead to excess food intake afterwards.
Instead of trying a weight loss diet that severely restricts your food intake, follow these steps for healthy, long term weight loss.
Why constantly being hungry may not work
It sounds good in theory: drastically cut your calories so you can start losing weight as fast as possible.  Sometimes this works, and even if it does, there will be a plateau effect because your metabolic rate will slow down to compensate for the lowered calories.  Water weight and muscle loss are usually the first things to be lost when someone drastically cuts their calories.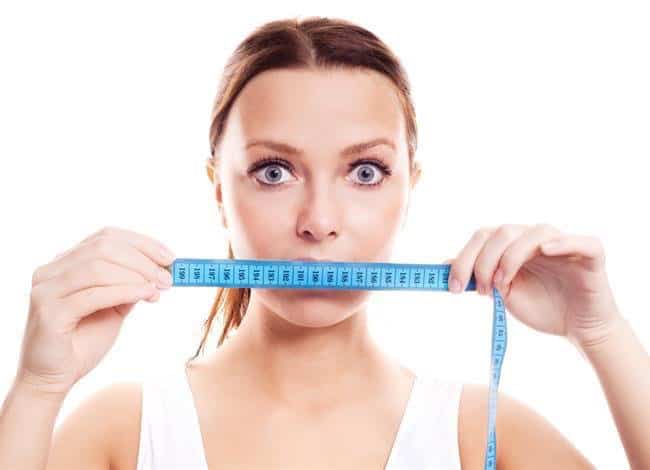 The constant feeling of hunger could lead to excess food intake when you eat, which can work against weight loss.  In general, health professionals recommend to not go below 1,200- 1,000 calories without medical supervision.
However, some fad diets like the HCG diet, recommend a calorie intake far below this level.  When you get off a diet like this, your mind can feel the need to overcompensate calorie intake and weight gain can be common after following fad diets.
Being hungry is actually a good thing because it sends the signal to the brain it's time to eat.  However, if the hunger signal is ignored long term, it can actually increase preoccupation with food.  This is not the best for weight loss or in general for a healthy balance with food intake because when you eat next that preoccupation can lead to overindulgence.
Fill up on the right foods
Instead of focusing on how little you must eat for weight loss, shift your perspective into how much you CAN eat of the right types of foods.  Some foods actually have a high volume, meaning they take up a lot of room in your stomach.  Other foods don't really have a large volume, but they are packed with calories.
Research suggests humans eat the same volume of food per day, and calorie intake varies.  Eating foods that are high in volume (weight) and low in calories can leave you satisfied without feeling deprived and hungry all the time.
High volume foods with low calorie amount are called low energy dense foods.  Usually these foods have a high water and fiber amount and this is why they can fill you up without packing on excess calories.  Examples of low energy dense foods include fruits, vegetables, broth based soups, legumes, whole grains, lean proteins and dairy.
Quality and quantity
Calories are not all created equal.  For example, your body sees 500 calories from cookies different than 500 calories from a bowl of black bean chili.  Some diets emphasize a calorie number to stay at.  However, the quality of calories is just as important as the quantity.
Stay away from processed, packaged diet food that are supposed to be meal replacers or snacks.  Often times these lack substance are just filled with sugar and preservatives, meaning you'll be hungry soon after eating them.
Fill up with low energy dense, high fiber foods that will leave you satisfied, provide other nutrients for your body and won't leave you wanting more.  Pay attention to the quality of your calories, not just a calorie number.
Listen to your body
Weight loss still falls under the body's regulatory system of eating when you're hungry and stopping when you're full.  When you constantly feel hungry, you are also more likely to eat past the feeling of being full and overindulging.
You don't constantly have to be hungry in order to lose weight.  You can lose weight healthfully by eating healthy foods until you are full.
According to research from Dr. Wansink from Cornell University, eating about 20% less tricks your brain to thinking you're not cutting back.  Anything more than that, and the brain "recognizes" not eating as much.
Conclusion
Cut back modestly on portion sizes and choose low energy dense foods for weight loss.  Trim portion sizes and/or stop eating according to when you're full not based on if your plate is clean.
Don't fall for the claims from fad diets that weight loss can only come through drastically cutting calorie intake and feeling constantly hungry.
This may work in the short term, but it is very unlikely it will prove a successful weight loss strategy for long term success.  Feeling constantly hungry can increase preoccupation with food, which is not a healthy mind set for any phase of life.
Instead of worrying about how little you should eat, focus on which foods you should fill up with to leave you satisfied and to nourish, not deprive, your body.