Kefir is starting to become a more popular drink in Western cultures, but kefir has been used for centuries in Middle Eastern and Eastern Europe cultures. Kefir is similar to yogurt, but it is more liquid and can be compared to buttermilk.
Kefir has many potential health benefits that may warrant you to try it if you haven't already.
Here is a closer look at what kefir is and some of the health benefits associated with it.
What is kefir?
Kefir is made in a similar process as yogurt, but a difference is that making kefir actually requires something called kefir grains added to cow, goat or sheep milk. The kefir grains are made from a combination of yeast and lactic acid bacteria. In more ancient times, the milk was put in an animal skin pouch and shaken together with the grains.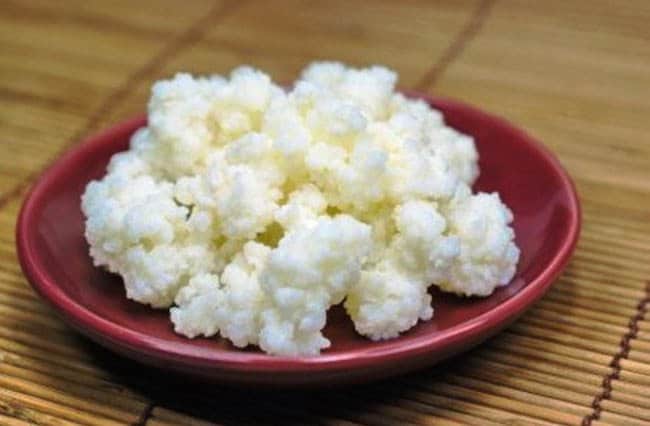 The kefir grains change the composition of the milk and make it thicker and give it a tangy taste. Kefir found in the grocery store probably isn't made this way anymore. Large production made kefir usually is made from adding a combination of bacteria and yeast to a milk product.
Kefir as a Probiotic source
Probiotics have gotten more attention as being a health benefit in recent years. Many research studies have shown an association of probiotics to boosting immune function, possibly be tied to weight regulation, mental health and many other health aspects.
While researchers are still understanding the role of probiotics and health, in general an agreement is adding more foods that are sources of probiotics could be a good thing.
The large intestine is home to trillions of bacteria cells. The bacteria in our gut can be considered helpful, which is what probiotics are, or considered harmful. Harmful bacteria can weaken immune defenses and cause digestive issues. Eating sources of probiotics can help ensure the bacteria in your gut is beneficial and limit the growth of harmful bacteria.
There are many different types of probiotic strains, and researchers are still understanding what strains have the greatest impact and how much is needed. The exact strains of probiotics in kefir can vary, depending on how the kefir is made. In general though, kefir is considered a food with a high probiotic content.
Benefits of kefir through probiotics
Some estimates indicate that up to 75% of the immune system can be made up in the intestinal tract. The intestinal tract is a primary defense in the body for blocking harmful bacteria or viruses that can make us sick. One of the main benefits of probiotics is that is can help boost immune health because probiotics can help keep out harmful pathogens.
Another benefit of probiotics is that they can influence the availability of some vitamins and minerals. Having the right type of bacteria in the gut can actually impact how much nutrients you absorb from foods. Some research also suggests that the bacteria in the gut can influence some allergy symptoms in certain people.
Initial research with probiotics was started when microbiologists noted that healthy people had different types of bacteria in their gut compared to people who had certain diseases.
Gastrointestinal disorders like diarrhea, irritable bowel syndrome or Celiac disease may also be impacted by probiotic levels.
Researchers are still studying the effect of probiotics in health and how they impact humans. Other recent studies suggest probiotics could also influence mental health, weight regulation and even sports performance.
Keep in mind research is still preliminary, and probiotics should never be used in place of medications. Speak with a health professional if you have questions about your health and if probiotics could play a role.
Protein and calorie content
Kefir can provide around 10 grams of protein per serving, with variance between brands or homemade versions. Pairing a kefir drink with a fiber source can be a filling snack or light meal that can keep you satisfied and give you high nutritional value. Pairing fiber and protein can help balance blood sugar levels and lower the desire to eat soon after.
Keep in mind kefir is not always considered a low calorie food, as it can be made with full fat milk. Some sweetened kefir flavors are also higher in calories because of the added sugar. Just like with yogurt, it may the healthiest way to go to choose plain and sweeten it if you have to on your own with a small dose of fruit or honey.
Vitamins and minerals
Like other dairy products, kefir is a good source of calcium, vitamin D and vitamin A. A cup of plain kefir provides around 30% of the Daily Value for calcium and about 10% Daily Value for vitamin A. Kefir can also contain in varying amounts B vitamins, magnesium, phosphorus and zinc.
Immune health benefit from Kefir?
Kefir may offer other immune health benefits besides through being a source of probiotics, according to a 2001 rat study. Researchers examined the effect of kefir in fighting off the cholera toxin in young and old rats. The study found that adding kefir to the diet for young rats significantly increased the antibody secretion in lymphocytes which indicates adding kefir may affect systemic immune response to toxins. Interestingly, the immune boosting effect was not seen in older rats, only the younger rats. More research is needed to determine if kefir can have similar effects in humans.
Some research also suggests kefir may have an immune boosting benefit by helping to fight off cancer. A 2011 study looked at the effect kefir would have on cell cultures with blood cells that had leukemia. Although this was not a study looking directly at the effect of kefir in humans with cancer, this study did conclude kefir significantly lowered cancer cell growth and encouraged cancer cell death in cell cultures.
Sometimes rinsing your mouth with kefir is given as advice for cancer patients to reduce risk of mouth sores caused by chemotherapy, but there is no evidence that suggests kefir can help lower risk of mouth sores.
Heart and blood sugar health
Kefir may have some heart health benefits, although there is not significant research to determine clarify this. Research done in mice and rats suggests that adding kefir can help lower blood pressure, cholesterol and blood glucose levels. However, there is not much data with human based studies.
Lactose intolerance
People with lactose intolerance are missing the enzyme lactase in the small intestine. This enzyme is needed in order to digest the disaccharide lactose, found in dairy products. Some people can handle yogurt or ice cream because these foods have lower levels of lactose, but everyone is different in their tolerance of lactose.
Because kefir is fermented, the lactose in kefir is broken down. Therefore, kefir has a very low lactose level and can even help with lactose digestion. According to a 2013 study, kefir may be helpful for overcoming lactose intolerance, although more research is needed since this was a small study.
If you have lactose intolerance and want to try kefir, try only a small amount first or speak with your health care team for further guidance.
Taste
If you are trying kefir for the first time, it can have an acquired taste if you are not used to it. Most Americans aren't used to drinking or eating sour tasting dairy products, but if you are used to eating sour foods you may like kefir right away.
There are now many flavors and varieties of kefir available, and most of them are sweetened. Plain kefir will have the lowest sugar count; be aware that sweetened kefir can have a high sugar content. You may want to try a sweetened kefir if you are unsure if you will like the taste.
How can I get kefir in my diet?
Of course you can drink kefir like any other drink, but you can also be creative with getting kefir in your diet. For example, you can add plain kefir into smoothies, served with fruit, as a cold soup base, salad dressings or other as a base in other sauces.
You can also experiment with making your own kefir. Kefir grains or powders are commercially available that you can add into milk. If you are a vegan, almond or coconut based kefirs are also becoming increasingly available.
Conclusion
Kefir is a milk based fermented drink that has been a part of many cultures for thousands of years. It has recently become popular in other parts of the world because it is associated with many health benefits. Kefir is a good source of probiotics which are beneficial for immune health.
Some research primarily with rodents or cell cultures have shown that kefir may help lower blood cholesterol, blood sugar, blood pressure and may inhibit cancer cell growth. More research is needed with human studies in order to understand more the relationship between kefir and health benefits. Kefir may be an option for people who are lactose intolerant, as the lactose amount in kefir is very low.
Kefir is a sour tasting, fermented drink that may not be appetizing to people who are not used to this flavor. However, you can enjoy kefir many other ways than just drinking it. Keep in mind sweetened kefirs can be high in sugar, and the nutritional value can vary between brands.
References used in this article