It can be frustrating when you feel like you've been dieting and exercising a long time and still not seeing weight loss results.  Plateaus with weight loss can be normal, but if you're stagnant for a long time it may be because there are some things that are sabotaging your efforts.
When you are eating healthy and exercising, take a closer look at your habits for what may be hindering your progress.  Here are some common, subtle reasons why you may not being losing weight.
Over rewarding yourself
Focusing on increasing exercise is one of the most common ways for weight loss.  What is just as important though is how you refuel your body after exercise.  Sometimes we can get in the habit of overcompensating our calorie intake.
When you start exercising or increasing your workouts, it's natural for your appetite to go up.  However, it's really easy to overestimate your calorie burn and over indulge with food.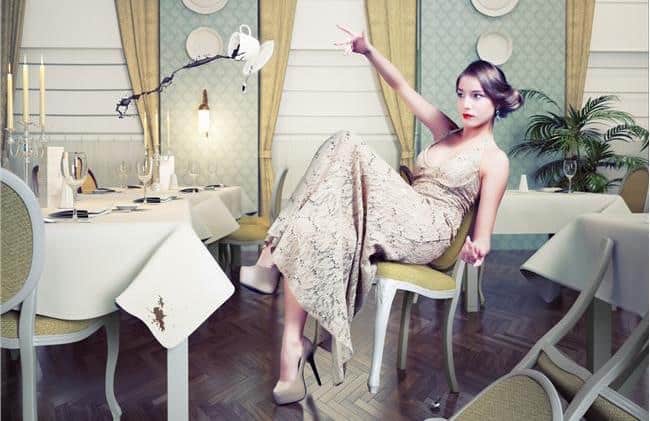 We can easily justify a big spurge after a workout session, but that can actually put you in a surplus of energy even after a hard workout!  Even an innocent looking muffin at a coffee shop can easily put in just as much or more energy you just burned from an exercise session.
Instead of rewarding yourself with food after exercise, focus on rewarding yourself without food.
For example, you could get yourself a nice massage, new shoes, etc. after you reach a fitness goal.  There's nothing wrong with an occasional treat, but making a habit of "rewarding" yourself with food after exercise could be what is keeping you from losing the weight.
Adding small, unsuspecting bites of food throughout the day
Whether it's finishing the few bites of food left on a child's plate, a few handfuls of chips in the afternoon or munching while you make dinner, these extra small, sneaky bites can add up.
To combat this, track your food intake for a few days and really write down everything you eat.  Keep it really honest.  Chances are you'll be able to spot some bites of food that you can cut without really missing.
It's easy to just focus on your meals and planned snacks throughout the day, but in reality all bites of food count.  Instead of finishing a child's leftovers so it doesn't go to waste, put it in a Tupperware container for later.
Cut out the mindless munching you find yourself doing through the day to really clean up the extra energy you probably don't need.
See also:
Exercising and not losing weight
Not challenging yourself with your exercise routine
If you've been doing the same exercise routine and you're not seeing the same results anymore, change it up.  Ramp up either your time or intensity and add some variety.
It's not that the workout itself you're currently doing may be bad, it's just that your body may need to be challenged in a different way to get through a weight loss plateau.
If you usually exercise 45-60 minutes, try adding on another 10-15 minutes.  If you work out 3-4 days a week, try adding another workout session.
If you usually do cardio for exercise, try adding some strength training or interval type exercises.  If you aim for walking 7,500 steps a day, shoot for getting 10,000 steps.
It may take some getting adjusting to change your workout routine, but it may help you get stuck out of a rut.
Not getting enough sleep and having too much stress
When the body doesn't get enough rest, metabolic rate and appetite regulation can get off track which can hinder weight loss efforts.  Having a lot of stress in your life can increase stress markers that impact insulin levels and metabolic function.
According to a 2012 study, people who had a higher sleep time and a lowered stress level had a better chance at weight loss during this clinical weight loss trial.
Besides just looking at your calorie intake and calorie expenditure, assess your sleep patterns and stress levels.
If you find that your sleep is lacking and your stress is high, how can you positively deal with stress in your life and/or increase your quality of sleep?
Having large blood sugar swings
Going long periods without eating then eating a large amount of (high calorie) food can increase chances for blood sugar swings.  Focus on eating when you're hungry before you get to the ravenous stage.  When we feel ravenous, we tend to over eat and eat beyond feeling full.
Watch your intake of sugar, especially sweetened beverages.  This can lead to a big surplus of glucose entering the blood stream which triggers insulin to come out, which can promote fat storage.
Conclusion
There are some subtle things you can assess if you feel like you cannot lose weight but seem like you are doing the right things.
Be careful to not over reward yourself because you had a hard workout session.  Doing this can actually lead you to get a surplus of calories because we can tend to over exaggerate how many calories we burned.
Watch out for unsuspecting bites of food throughout the day.  Little extra nibbles can definitely ad up and could be an extra surplus of energy you are getting.  Changing up your exercise routine can help too, especially if you tend to do the same workout routine.
Lastly, besides focusing on calories in and out, focus on your stress and sleep levels too.  These levels can really impact metabolic factors.
References used in this article