The liver has many important roles in the body: it detoxifies blood, is the first place blood goes to from the digestive tract and the liver makes important proteins and fat compounds needed for survival.  Because it is the first place absorbed nutrients and blood go to after digestion, diet can impact the health of the liver.
High levels of sugar and certain types of fat can cause an excess buildup of fat in the liver which can cause damage to liver health.
Having a fatty liver is the most common liver disease worldwide (1), and about one third of American adults have non alcoholic fatty liver disease (NAFLD) (2).  Risk factors for fatty liver include obesity and having components of the metabolic syndrome.
The good news is diet and exercise are important for treatment and prevention of NAFLD.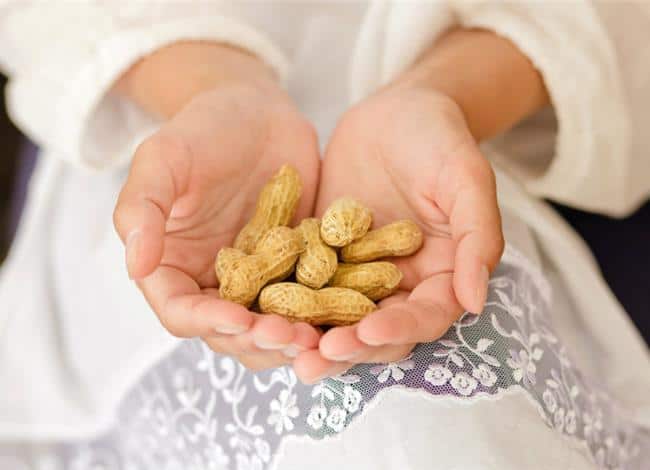 Following some practical diet tips from research studies on NAFLD is currently the best thing you can do for improving the health of your liver.
Losing 5-10% of weight has been shown to help improve fatty liver for people who are overweight with NAFLD (3).  If you have a fatty liver or diagnosed NAFLD, speak with your doctor before changing your diet, taking supplements or if you have questions about your individual health.
More omega 3's
Some research suggests people with NAFLD have lower omega 3's in their liver tissue compared to people without fatty liver, and getting too much omega 6's can promote fatty liver (4).
Taking 1 gram of fish oil supplement may also be recommended for fatty liver treatment (5).
Eating foods that are a rich source of omega 3's can be beneficial for people with fatty liver.
Rich sources of omega 3's include fatty fish like salmon, sardines, mackerel, halibut or tuna.
Grass fed meats also have a higher amount of omega 3's compared to meat that has been corn fed.  Vegetarian sources of omega 3's include walnuts, flaxseeds, chia seeds, hemp seeds and olive oil.
Omega 3's can help lower inflammation which can be helpful for fatty liver.  Many diseases and illnesses, such as NAFLD, are promoted by inflammation.
Therefore, lowering inflammation in the body may help prevent or treat illnesses related to inflammation.
Low saturated and trans fat intake
The amount and type of fat you eat can have a direct impact on liver health.  Besides eating a high amount of omega 6 and low omega 3, eating high amounts of saturated and trans fat can be harmful for liver health.
Trans fats especially are associated with increasing inflammation, and it is recommended all people limit their intake of trans fats.
Sources high in saturated fat include: animal meats, dairy and processed foods.  Trans fats can be found in fast food and partially hydrogenated oils.
To avoid trans fats, look on ingredient labels for partially hydrogenated oils.  These can be found especially in packaged snacks and coffee creamers.
Even if a package says zero grams of trans fats but has partially hydrogenated oil as an ingredient, it can still provide up to 0.5 grams of trans fats per serving.
Fat sources low in saturated and trans fats include: olive oil, avocados, nuts and seeds.
Low sugar and fructose
Besides fat intake, the type of carbohydrates you eat can also impact liver health.  Eating high amounts of sugar and fructose is associated with the development of NAFLD (6).
A main source of fructose is from high fructose corn syrup (HFCS) which is predominantly found in soft drinks and used as an ingredient in processed foods.
A high intake of fructose can cause damage to the liver, and repeatedly high intakes of fructose over a period of time could increase risk for fatty liver.
Besides soft drinks, HFCS can be found in packaged sweets, breads, cereals, frozen dinners, packaged sauces or condiments and some fruit juices.
To lower your intake of sugar, eat primarily foods in their natural state: unaltered fruits and vegetables, lean proteins, healthy fats like olive oil, avocados and nuts, whole grains and legumes.
It's important to not increase your intake of sugars when trying to lower your intake of fats.  With so many messages of lowering fat intake in the last decade, many people have turned to low fat higher carbohydrate foods.
However, replacing fat calories with sugar calories won't help your liver and could also harmfully impact heart health.
Mediterranean diet
Eating a diet low in sugar, low in saturated and trans fat and higher in omega 3's are trademarks of the Mediterranean diet.
A Mediterranean diet is high in fruit, vegetable, beans, nuts, seeds, olive oil and whole grains.  Red meats and dairy are eaten sparsely, fish and wine are also consumed in moderation.
Studies suggest eating a Mediterranean diet is beneficial for heart health, increasing mortality and helpful for lowering inflammation.
Since it is low in sugar, low in saturated and trans fats and higher in omega 3's, it can be considered a healthy diet approach for liver health.
Conclusion: Combine physical activity with diet
If someone is overweight with fatty liver, weight loss can have a dramatic improvement on liver function.  Combining physical activity with a healthy diet go hand in hand for weight loss, and physical activity should not be over looked.
Walking 30 minutes per day along with following a diet recommended for liver health has been shown to be helpful for fatty liver.
Researchers found when people increased their physical activity by 60 minutes or more per week, research participants significantly lowered their weight and improved liver function.
Adding in resistance exercise may have further benefit when treating NAFLD according to some research.  People involved with resistance exercise for 8 weeks had lower fat levels in the liver independent of weight loss.
Eating a diet like the Mediterranean diet that is high in omega 3's, antioxidants and fiber and low in sugar, saturated and trans fat can be helpful for liver health.
Combining this dietary advice with physical activity for weight loss can help someone with fatty liver.