Avocados should not be feared as a fattening food.  They can be part of a healthy, balanced diet supportive of weight loss efforts. 
Americans and many other people around the world consume avocados as part of their regular diet.  In fact, an American adult consumes about 7 pounds of avocados per year compared with 1 pound per year in 1989.
Avocados are not a new crop; they have been consumed for centuries and are native to Central and South America.  However, the increase in popularity worldwide has gone up the past few years.
Avocados are now grown in other parts of the world, like California, that help provide the surplus in demand.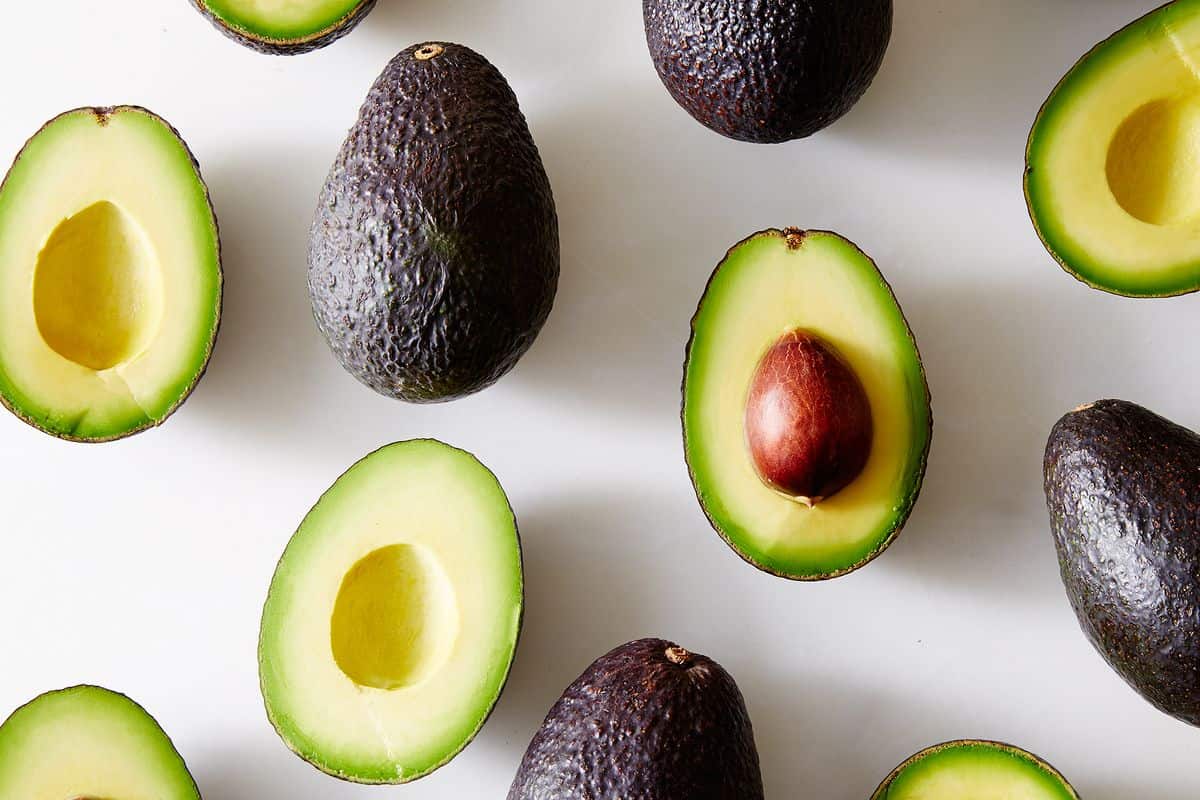 While guacamole, avocado toast and other ways to enjoy avocado are popular, does this mean you should eat all the avocados you want?
Avocados are considered a fruit and are a good source of many nutrients, but they are also high in fat.  The good news is the fat content in avocados is mostly unsaturated fats which are beneficial for heart health.
While avocados can be part of a healthy diet conducive for weight loss, it doesn't mean adding avocados to your diet will necessarily translate to weight loss.
Fat content in avocados
A third of an average avocado provides about 80 calories, 8 grams of fat (10% DV), 4 grams of carbohydrate (1% DV) and 1 gram of protein.  The 8 grams of fat are mainly from monounsaturated fat: about 5 grams are monounsaturated, 1 gram polyunsaturated and 1 gram saturated fat.
The American Heart Association (AHA) (1) recommends people get most of their dietary fat from foods high in monounsaturated and polyunsaturated fats.
Monounsaturated fats have been shown to help lower blood cholesterol levels, so they are considered heart healthy.
It is recommended to eat between 20-35% of daily calories from fat.  Most of your fat intake should come from unsaturated fats including avocados, olive oil, nuts and seeds.
Eating foods higher in monounsaturated fat, like avocados, in place of processed foods higher in saturated or trans fats is suggested.
Vitamin and minerals in avocados
Avocados, like other fruits and vegetables, are a good source of many vitamins and minerals.  In fact, avocados provide almost 20 vitamins and minerals to your diet.
It is a source for fat soluble vitamin E and K, and because avocados are high in fat they can help increase absorption of fat soluble vitamins A, D E and K.
Avocados also are a source for water soluble B vitamins and vitamin C.  Besides vitamins, avocados contain minerals potassium, copper, magnesium, manganese and a trace of iron.
The California Avocado Commission (2) also suggests avocados are a good source of the antioxidant lutein.  Lutein may help block absorption of cholesterol and is also beneficial for eye health.
Because avocados provide so many nutrients, they are considered a nutrient dense food.  Eating a diet high in nutrient dense foods is recommended for overall health as it may help to lower risk for certain diseases.
Fiber and weight management
A third of an avocado provides 3 grams of fiber (11% DV).  Eating a diet high in fiber can be beneficial for weight loss and maintenance because eating high fiber foods helps keep you feeling full after eating.
A high fiber diet may also lower risk for heart disease, type 2 diabetes and certain cancers.
Most Americans get about half the recommended intake of fiber which is 25-30 grams per day.
Eating more plant foods, like avocados, can naturally increase your fiber intake and help keep you feeling full.
Are avocados fattening?
Avocados should not be feared as a fattening food.  They can be part of a healthy, balanced diet supportive of weight loss efforts.
A 2005 study (3) analyzed the effect avocados had on weight loss as part of a low energy diet.
Participants were assigned to one of two groups: receiving 200 grams of avocado per day and a group that provided the same amount of fat (30 grams) from fat sources such as margarine or oils.
Both groups ate the same amount of calories with 30% fat, 55% carbohydrate and 15% protein for 6 weeks.
Researchers found at the end of 6 weeks participants in both groups lost weight.  The avocado group did not gain weight; therefore, this suggests avocado is NOT a fattening food.
Just adding an avocado to your diet doesn't guarantee you will affect your weight positively or negatively.  It depends on your overall food intake along with other lifestyle and genetic factors.
Avocados and heart health
The best way to incorporate avocados into your diet is in place of other fats.
A 2016 review (4) analyzed data from 10 studies looking avocado consumption and heart health.
Researchers found avocado consumption significantly total cholesterol, LDL cholesterol and blood triglyceride levels and concluded avocados should be substituted for other fat sources.
Just adding avocados to your diet without altering your fat intake may not have the same benefit.
Substituting avocados in place of other foods higher in saturated or trans fats is recommended for heart health benefit.
Ways to use avocado
Avocado can be used in place of butter, mayo or other creamy spreads or dips on sandwiches or toast.  Avocados can also be used as a fat replacement for baking in most recipes.
Avocados can also be used as a base for many desserts like chocolate mousse, gelato or pudding.
Epicurious (5) suggests there are at least 24 ways to eat an avocado.  Other ways to enjoy avocado include eating avocado plain, with dressing or filling the pit area with various toppings like crab or tuna salad.
Remember, the goal for weight loss is not just to add avocado on everything but to use it in place of other fats in your diet.