Iron's absorption from food is pretty low, and meeting the RDA from food can be hard especially if you're a vegetarian.  Women during child bearing years and children are more prone to iron deficiency.  In fact, iron deficiency is the most common deficiency worldwide.  Approximately 2% of adult men and 9% of adult women in the US have iron deficiency.
One of iron's main functions in the body is to transport oxygen around the body on red blood cells.  Iron also helps muscle cells get enough oxygen needed for muscle contraction.  Iron is used in the mitochondria for breaking down nutrients to release energy and is used for DNA synthesis for new cells.
One of the most common signs for iron deficiency is fatigue.  However, there are many other signs for iron deficiency, and if iron deficiency is extreme enough it could even increase risk for death.
Before you start popping iron supplements and suspect you are deficient, speak with your doctor first.  It's important to take iron supplements under physician guidance because you can get too much iron and it may interfere with other nutrient absorption.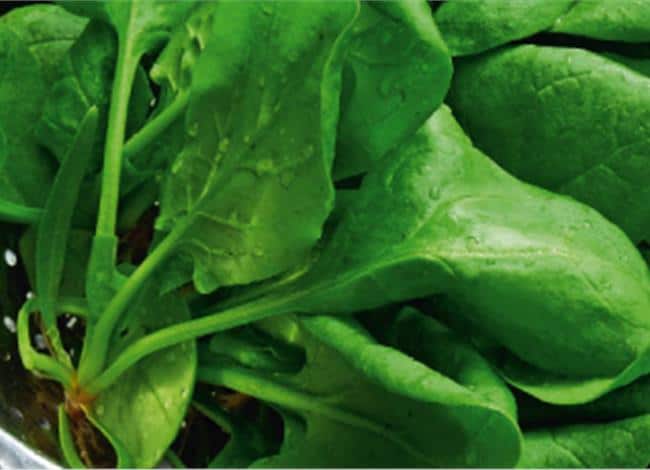 Who is at risk?
Women who are pregnant, breast feeding, recently given birth and children are groups that are at highest risk for iron deficiency.  Other people at risk are people with celiac disease, Crohn disease, ulcerative colitis, ulcers, have undergone bariatric surgery or have just had other major surgery.
Vegetarians and vegans who do not get enough plant food sources of iron can also be at increased risk for iron deficiency because iron is best absorbed from animal food sources.
Blood work
The most objective way to determine if you have an iron deficiency is from blood work.  A complete blood count (CBC) will be able to determine your hemoglobin level which is the oxygen carrying part of red blood cells.
A CBC test will also tell you the size of your red blood cells (MCV), how much hemoglobin are on the red blood cells (MCH) and hemoglobin concentration (MCHC) (1).
If you are iron deficient, a CBC could show some or all of the following: low hemoglobin, hematocrit, MCV, MCH, MCHC, ferritin and high transferrin or total iron binding capacity (TIBC) (2).
If your blood work levels look like iron deficiency, speak with your health care team for the best course of action.
Feeling tired
Fatigue and getting exhausted easily may be the most common sign of iron deficiency.  If iron levels are low, hemoglobin levels will be low on red blood cells meaning not as much oxygen will be delivered to cells.
Our cells need oxygen to function, including muscle cells.  If they don't have enough oxygen, muscle contraction will suffer.
Athletes who are iron deficient will usually notice an impairment in their physical fitness of they are iron deficient.  Endurance athletes or vegetarian athletes can be at an increased risk for iron deficiency.
Headaches
Headaches can have many causes, but iron deficiency would be one reason.  If you're iron deficient, your body will prioritize oxygen being sent to the brain.
Since oxygen and hemoglobin levels are low in red blood cells, there can be extra volume of blood flowing through the brain to get the needed amount of oxygen.
Because of the extra blood flowing through the arteries in the brain, it could lead to headaches (3).
Rapid heartbeat, brittle nails, hair loss, shortness of breath, pale skin
Lack of oxygen in the red blood cells could lead to deficiency signs such as rapid heartbeat and shortness of breath, especially from onset of activity.  Things that you once were able to do with little difficulty may now require much more effort and increased heart rate or respiration.
Heart function abnormalities from iron deficiency can be serious, but severe heart damage would usually be from extreme iron deficiency (4).
Brittle nails and hair loss can be from your hair and nails getting inadequate oxygen needed for growth.  The oxygen in your body is being sent to vital organs in place of accessory functions like hair and nails.
Restless leg syndrome
Restless leg syndrome (RLS) is a condition where your legs feel uncomfortable and there is an overwhelming urge to move them.  This condition occurs primarily at night and when someone is trying to rest, and about 10% of the population has RLS (5).
Iron deficiency can increase risk for RLS.  Research studies have shown when people with RLS were treated with iron, their symptoms dramatically improved (6).
Pica
If you're tempted to start snacking on clay, laundry detergent, chalk, clay, dirt or paper, you have a condition called pica.  Pica is the desire to eat non-food items.  Iron deficiency can increase risk for pica.  A more plausible craving people can have with iron deficiency is to eat ice or ice chips.
How to increase your iron
People who are iron deficient will require medicinal levels of iron supplementation to be used under physician guidance.  To increase iron absorption from food, eat more iron rich foods like meat, poultry and seafood.  The iron from animal sources, heme iron, is absorbed the most from the digestive tract.
Plant sources, non-heme iron, include vegetables, enriched grain products and legumes.  Eating foods with vitamin C or taking a vitamin C supplement with an iron supplement are recommended for increased absorption.
This is important because phytic acid from these plant foods can lower iron absorption, but vitamin C can counter act this effect.
Polyphenols from coffee, wine and tea can lower absorption of iron.  Calcium and zinc can compete with iron for absorption, so if you take supplements with these minerals, take them at different times.
Children who have a very high milk intake are at increased risk for iron deficiency because the high calcium intake competes with iron absorption.  Antacids can also lower iron absorption and should be taken a few hours before an iron supplement.