Even though the body only contains 25 grams of magnesium, this mineral has a role in over 300 activities in the body.  Magnesium is a cofactor for many different enzymes in the body meaning magnesium works to turn on an enzyme so it can do its job.  Magnesium is used to build bones, DNA, RNA, moving calcium and potassium across cell membranes, involved with protein synthesis and involved with sending nerve signals.
The RDA for magnesium for women 19-30years is 310 mg, and for women over 30 years is 320 mg.  The RDA for magnesium for men 19-30years is 400 mg, and for men over 30 years it is 420 mg.  While it can be possible to get the RDA for magnesium from food sources, not getting enough magnesium is fairly common.
How common is magnesium deficiency?
According to the NIH (1), an analysis from 2005-2006 found that most Americans who were part of the NHANES research were not getting enough magnesium.  Some health experts call magnesium deficiency the invisible deficiency (2) because it can be hard to determine.
According to Dr. Fuge, Associate Medical Director at the Pritikin Longevity Center, only about 25% of Americans get the daily recommended level of magnesium.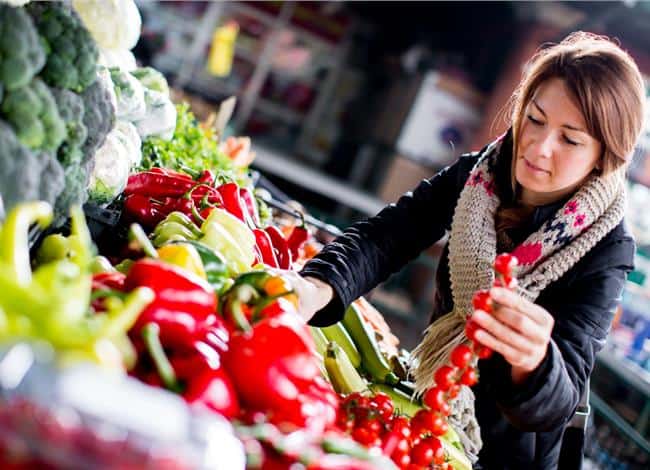 One reason magnesium deficiency is called at invisible deficiency is because it is hard to assess how much magnesium is in the body.
Most of the magnesium we have is in our bones and inside cells; only about 1% of magnesium is in the blood and it is tightly regulated. There are various ways to determine someone's magnesium status, but just doing one blood draw test doesn't usually give the full picture.
Dr. Fuge (3) suggests magnesium deficiency can be found by a process of elimination and analyzing diet and lifestyle.
Who is at risk?
According to NIH, certain people may be at a higher risk for magnesium deficiency because certain medications or health conditions can interfere with magnesium absorption). All nutrients are absorbed in the small or large intestine, so if there is any problems with these areas, it may affect absorption of various nutrients.
People with Crohn's, celiac, chronic diarrhea or who have had gastric bypass may have lowered absorption of magnesium.
Magnesium excretion is regulated by the kidneys; the kidneys will release extra magnesium through the urine.  If there is a condition causing excess urination or a problem with the kidneys, excess loss of magnesium could occur.
Urine loss can be increased with diabetes due to high glucose concentrations.  Excess loss of magnesium can be a consequence with those who have type 2 diabetes or insulin resistance.
People with chronic excess alcohol consumption may be at risk for magnesium deficiency.  The combination of poor dietary intake of magnesium plus gastrointestinal problems and/or kidney dysfunction could lead to low levels of magnesium.
Older adults may not enough magnesium rich foods in their diet, and magnesium absorption decreases with older age.  Older adults may also be on medications that can also interfere with magnesium absorption.
Anyone else who does not eat enough magnesium rich foods could be at risk for not getting enough magnesium.  While severe magnesium deficiency may be rare, subtle marginal deficiency of magnesium is more common.  Since it is hard to diagnose, it may be hard to catch.
How can you tell if you are deficient?
Early symptoms of magnesium deficiency are general fatigue, weakness, loss of appetite, nausea and vomiting.  If magnesium deficiency becomes more severe, symptoms can include: tingling, numbness, muscle cramps, seizures, abnormal heart rhythms or personality changes (4).
If you are drinking sodas, caffeinated beverages, alcohol or eating a diet high in sugar, these can all interfere with absorption and excretion of magnesium according to Dr. Fuge.
If you think you are experiencing signs of magnesium deficiency, speak with your doctor.
How can you get more magnesium?
Limiting your intake of soda, alcohol and sugar may help your body's magnesium levels.
However, eating a magnesium rich diet is one of the best ways to bump up your magnesium levels.
If you are wondering if you are magnesium deficient, start with adding more magnesium rich foods to your diet.
Magnesium is found in many foods such as meats, grains, fruits, vegetables and legumes.  Top sources of magnesium include: nuts (especially almonds), leafy greens, legumes, avocado, potatoes, whole grains, yogurt and seafood.
Should you take a magnesium supplement?  Dr. Fuge recommends focusing on getting your magnesium from food, unless guided by a physician to take a supplement.  The body absorbs nutrients from pills different than it does from food.
The body can down regulate magnesium absorption from food, but it doesn't do that with supplements.  You can get too much magnesium which could cause some harmful effects in the body.
If you are truly magnesium deficient, a doctor may recommend an extra dose of magnesium from a supplement.  However, you can get too much magnesium.
The Tolerable Upper Intake Level (UL) for magnesium for male and female adults is 350 mg.
Do not go over this amount from a supplement unless guided by a health professional.  Also keep in mind magnesium can be in other medications such as antacids or laxatives.
Conclusion
Magnesium is an important mineral involved with over 300 processes in the body.  Magnesium is found in nuts, leafy greens, legumes, whole grains, yogurt and some seafood.  Drinking soda, excess alcohol, caffeine or eating a diet high in sugar may interfere with magnesium absorption.
Research has suggested many Americans may not be getting enough magnesium through the diet.  Symptoms can include weakness, fatigue, loss of appetite, nausea and vomiting.
Magnesium deficiency can be hard to diagnose because there is not a single test that is best for assessing magnesium status.  Also, magnesium levels are not routinely tested.  If you think you might be magnesium deficient or are wondering about taking a supplement, speak with your doctor.