Iron is an important micronutrient; it is found in every cell of the body.  Iron has many functions, and getting too little or too much can have adverse health effects.  Here is a list of iron health benefits, recommended doses and food sources.
Energy
Iron's most known role is associated with maintaining a healthy energy level because of iron's role in hemoglobin formation in red blood cells.  Red blood cells deliver oxygen and other nutrients to the body by hemoglobin.  Most of the iron in the body is found in red blood cells.
Iron is stored in muscle tissue, called myoglobin, which helps muscles use and transport oxygen.  Every cell of the body needs oxygen, and muscle cells need oxygen for exercise.
When iron levels are low, energy levels can plummet because hemoglobin in red blood cells is not able to deliver enough oxygen throughout the body.  Myoglobin in muscles can't store and use oxygen efficiently for muscle contraction.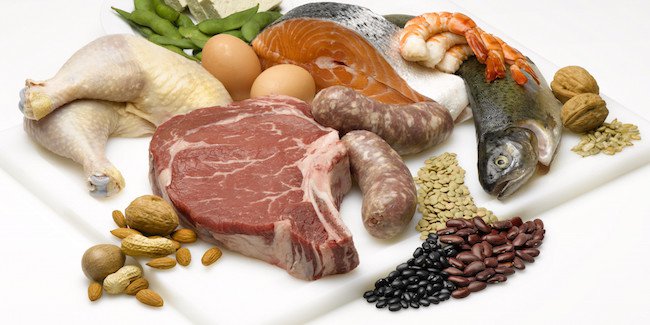 Low levels of iron directly affect the amount of oxygen the red blood cells can carry and the muscles can store.  Not being able to deliver adequate amount of oxygen to the body can decrease energy levels and reduce athletic performance.
Metabolism
A small fraction of body iron stores are used for making proteins that regulate metabolism.  Therefore, if iron levels are low, energy levels may be low and metabolic rate can also be effected.
 Immune Function
Iron is directly involved in the immune response to bacteria and infections.  Iron's role is complex and at the cellular level.  According to a 2011 review article in Immunologic Research, iron levels can influence the growth of pathogens inside macrophages.
Iron also has an anti-inflammatory component, and may help fight off inflammation in the body.  Several chronic inflammatory diseases, like inflammatory bowel disease (IBD) are associated with iron deficiency anemia.
More research needs to be done to understand the relationship between iron and chronic inflammation, but some research suggests IBD and Crohn's disease may be linked to decreased intestinal iron absorption.
Respiration and Collagen Formation
Iron is a part of proteins that control respiration and develop collagen.  Collagen is the backbone for connective tissues in the body like gums, ligaments, tendons, blood vessels, etc.  Low iron levels can lead to shortness of breath (especially with exercise) and impaired collagen formation.
Recommended doses of iron
Males 19 years and older need 8 mg of iron per day.  Women 19 to 50 years need 18 mg of iron per day, and women over 50 need 8 mg of iron per day.  Women 19 to 50 need more iron because of their menstrual cycle.  Blood loss increases iron need.
Pregnant women have higher iron needs because of the growing baby; pregnant women may need up to double the recommended level of iron.
Because iron can be toxic in high doses, talk to a medical professional before taking an iron supplement.  The upper limit for iron is 45 mg/day for males and females over 18 years old.
Food sources of iron
The foods with the highest amount of iron include red meats and liver.  Iron from animal sources is called heme iron and is absorbed better than plant sources of iron (nonheme).  On average, humans absorb 10-30% of iron from foods we eat.  If iron stores are low, humans can increase iron absorption.
Non heme iron foods include cereals, oatmeal, legumes, tofu, dark green leafy vegetables, raisins and molasses.  To increase the absorption of non heme iron, eat iron rich plant foods with a source of vitamin C.  Food sources of vitamin C include most fruits and vegetables like citrus fruits, berries, tomatoes, bell peppers and potatoes.
Eating nonheme iron foods with heme iron foods will also increase absorption from nonheme iron.
Are you getting enough iron?
Those at highest risk for iron deficiency include women during menstruating years, pregnant women, long distance runners and people losing blood along the gastrointestinal tract.  Signs of low iron can include: fatigue, headache, shortness of breath, low immune function and low energy.  Men and postmenopausal women have low risk for iron deficiency.
Getting too much iron usually doesn't happen from eating too many iron rich foods but more likely from over supplementation.  Taking a combination of supplements that all contain iron could cause iron intake to be over the upper limit.
Iron is needed for many functions in the body including: maintaining energy levels, delivering oxygen to the body, metabolism, immune function, respiration and collagen formation.  Getting too little iron can cause fatigue, shortness of breath and may impact inflammation in the body and may increase vulnerability of getting sick.
If you have questions about taking a supplement or if you are getting enough iron, talk to a health professional before taking an iron supplement.  Too much iron is just as harmful as not enough.
References used in this article