The main ingredient in guacamole, avocados, are a nutrient dense food filled with heart healthy monounsaturated fats, fiber, potassium, vitamin C, vitamin E, vitamin B6 and magnesium.  So why may you think you need to shy away from guacamole if you want to lose weight?
Avocados are fairly high in calories and fat.  However, the good news is this is not a reason to stop eating guacamole or plain avocados.
A certain type of fatty acid found in olive oil and avocados could actually help keep you feeling fuller which could be helpful for weight loss.
Research has also found that when avocados are eaten as part of a healthy, lower calorie diet they do not increase risk for weight gain.
Of course, as with any food, moderate portion sizes should be the focus for eating guacamole.  Also, health experts suggest replacing foods high in monounsaturated fats, like avocados and guacamole, with foods higher in saturated or trans fats.
So, for example, guacamole can be used in place of things like butter, mayonnaise or cream based dips.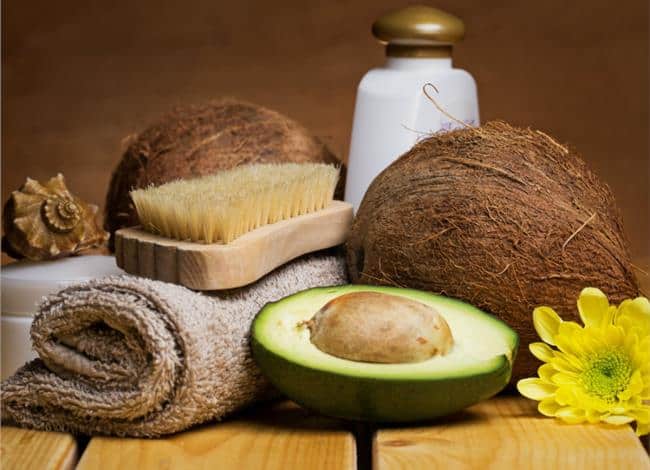 Could help fight off hunger
According to a 2008 US News & World Report article (1), oleic acid, which is found in foods high in monounsaturated fat, could increase the feeling of satiety.
This means after eating foods with this oleic acid, like guacamole, you are more likely to feel full.  This study suggests once this certain fatty acid is in the intestine, it sends the satiety message to the brain.
Researchers note this doesn't mean this study suggests there is a green light to pile on all the olive oil and guacamole you want.
It could mean this specific fatty acid may help with satiety and weight loss efforts.  This study was done in mice, so more research with humans is needed.
Not an increased risk for weight gain
People wanting weight loss may view avocados and guacamole in a negative light because they have a relatively high fat content.
In fact, about 50% of South Africans believe avocados are fattening.  A 2005 study from researchers in South Africa set out to dispel the myth that avocados are fattening.  Researchers had study participants follow a low calorie diet for 6 weeks.
One group incorporated 200 grams of avocados into their diet which provided about 30 grams of fat.  The other group ate a low calorie diet but got their 30 grams of fat from other sources.
Both groups had a similar diet besides the differences in where they got their dietary fat.
At the end of the study, both groups lost weight.  There wasn't any significant difference between weight loss in both groups which suggests avocados do not hinder weight loss.
Other foods higher in fat like nuts have also been shown not to increase risk for weight gain.
There isn't need to fear higher fat foods while trying to lose weight, just make sure they are foods higher in heart healthy monounsaturated fats and part of a balanced diet.
Use guacamole in place of other fats
Harvard Health (2) and other health organizations suggest to eat most of your fat intake from foods high in monounsaturated fats.
It is also recommended to replace foods higher in saturated fat with foods higher in monounsaturated fat.
So, for example, using guacamole in place of butter, mayonnaise or in place of cream based dips can be some easy ways to eat guacamole in place of other fat sources.
Instead of lathering guacamole on everything, see how you can replace it with other fat sources.
Use common sense
In the 2005 study looking at avocado intake and weight loss, the research participants were on a lower calorie diet that included avocados as part of a healthy diet.
Common sense should be applied to eating guacamole and weight loss efforts.  Moderation with serving size needs to be remembered.
An average serving of an avocado is about 50 grams, or approximately 1/3 of an avocado.
It's also important to consider what you are eating with the guacamole.  Tortilla chips are fried and can add on extra calories quickly, especially if they are served from a restaurant.
Watch your intake of chips with guacamole.  Use fresh vegetables as an alternative or use guacamole as a topping on sandwiches, wraps and tacos.
Other variations for guacamole
Traditional guacamole is made from mostly avocados mashed with some garlic, lemon juice and even some diced tomatoes.
To bump up the nutritional content, make your guacamole extra chunky with generous amounts of diced tomatoes, onions and/or peppers.
Adding some citrus like lemon or lime juice will also help keep guacamole fresh.  You can also add in black beans to bump up the fiber and protein content.
Already prepared guacamole can have added preservatives and artificial flavors.  Making your own guacamole is probably the best option to avoid extra fillers in guacamole.
To add some variety and change up the nutritional profile, you can make guacamole with other green vegetables like mashed peas or edamame beans.
Conclusion: Is guacamole healthy or fattening?
There is no reason to avoid guacamole or avocados for fear of them being fattening.  Yes, they are higher in fat content, but the fat is mainly monounsaturated fat that is heart healthy.
A certain fatty acid primarily found on olive oil and avocados can actually help signal satiety after eating.  Signals sent to the brain indicating satiety can help lower the intake of food after eating.
Guacamole and other foods high in monounsaturated fat can be eaten in place of foods higher in saturated or trans fat.
Using guacamole in place of mayonnaise, creamy dips and butter can help you get more heart healthy fats in your diet.
Even though guacamole has many nutrients and may help signal satiety, moderate portion sizes should still be used.
It is easy to over due with chips and dip!  Also, when considering if guacamole is healthy or fattening remember what you eat with the guacamole is important.  Fried chips can add a lot of empty calories.