Fish can be considered a nutrient dense food.  Fish is a quality protein source and provides vitamins and minerals like vitamin A, D, selenium and zinc.  Fatty fish like salmon and tuna are good sources of omega 3 fatty acids.
Getting a higher intake of omega 3's is recommended to help lower inflammation in the body and could help lower risk for certain diseases.
Certain cultures have been eating raw fish for centuries, but a typical Western style diet does not include much if any raw fish.
Consuming raw or undercooked fish may still be a new concept to some people.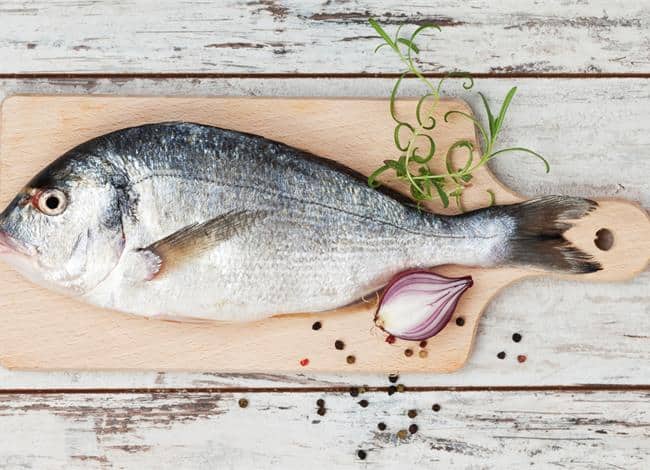 Is raw fish safe to eat?  The safety of raw fish can depend on how the fish was handled, where it came from and if it has stayed within a safe temperature range.
If raw fish has been stored at improper temperatures, there is an increased risk the fish can be a source for foodborne illness.
Raw fish is considered a potentially hazardous food because of the risk for foodborne illness.
However, according to the Academy of Nutrition and Dietetics (AND) (1), healthy individuals can consume reasonable amounts of raw fish with only a small risk.
However, certain individuals should avoid eating raw fish.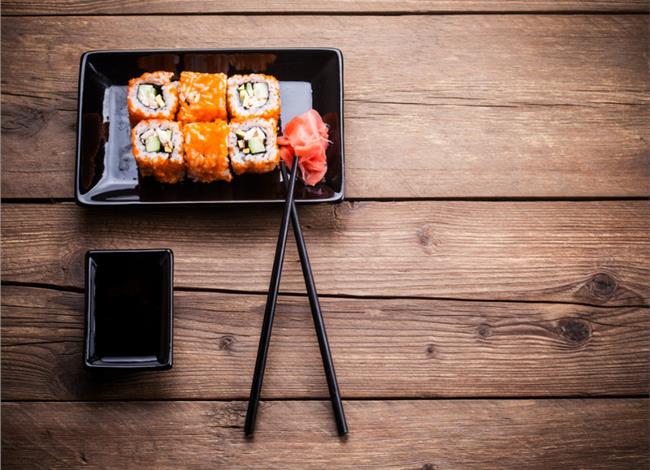 Besides foodborne illness, pollutant contamination is a potential concern from fish.
Where the fish comes from and the size of the fish can influence risk for contamination.
In general, healthy adults can consume most types of fish with little health concern from contamination, but some individuals may want to limit intake from fish for this reason.
Raw fish and foodborne illness
Some main concerns of foodborne illness from raw fish can include Salmonella and Vibrio vulnificus (2).
Compared to 2006-2008, there was a 43% increase in 2012 from infections from these bacteria.
Cooking fish can lower risk for these foodborone infections, so consuming raw fish is considered higher risk.
Parasites may also be in raw fish, but freezing fish to an internal temperature of -4°F for at least 7 days can kill parasites in fish (3).
Therefore, eating previously frozen fish is recommended when consuming raw or lightly cooked fish.
Note home freezers are usually set to about 0-10°F and may not be cold enough to kill parasites in fish.
When fish is being unthawed from a frozen state, it should not reach a temperature over 40°F.
The fish should remain in refrigerated temperatures.
People with increased risk for foodborne illness
Someone with a compromised immune system may not be able to fight off bacteria from foodborne illness.
Because of this, people who are immune compromised should not consume raw fish.
People who do not produce adequate stomach acid may also want to avoid eating raw fish.
Other people considered at an increased risk for consuming raw fish include: pregnant women, the elderly and children.
It is not considered safe for these individuals to eat raw fish.  If you are not sure if you should consume raw fish for health reasons, consult your healthcare team.
Raw fish and concerns of pollutants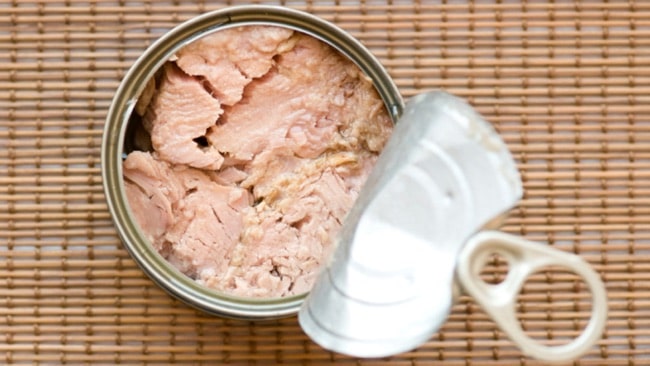 Fish and seafood can be a source of mercury and other harmful pollutants.
Pollution from the air and water can infiltrate foods we eat, and the pollutants then enter our body.
If levels are high enough, the pollutants can cause damage to the brain and other body systems.
Consuming high amounts of raw fish could increase risk for mercury poisoning, depending on what type of fish you eat.
A 2014 Consumer Reports article (4) describes one man who got mercury poisoning from over consuming raw fish products he would eat for most lunches and dinners throughout the week.
He primarily ate sword fish, tuna and Chilean sea bass which can have moderate mercury levels.
After suffering from health issues that were unexplained, blood mercury tests confirmed his blood mercury levels were 13 times higher than what is considered a safe level.
One way to avoid this risk of getting too much mercury from fish is to primarily eat lower level mercury sources like salmon, shrimp or scallops.
You should also eat a variety of seafood to diversify risk of contamination.
In general, it is recommended to eat fish for 2-3 times per week to get the benefit of omega 3's from fish.
Experts (5) recommend women and pregnant women especially consume low mercury sources such as: oysters, salmon, sardines, scallops and tilapia.
Be wary of tuna; big eye tuna is often used for sushi.  This type is considered a higher mercury source.
It is advisable for pregnant women to avoid high mercury seafood and choose lowest mercury options.
What to look for in raw fish
Eating sushi with fish or sashimi will mean you are consuming raw fish, and most people expect this.
However, raw fish could be in other menu items you may not expect.
If a menu item has the following words: ceviche, crudo, poke, tartar or Carpaccio this means the fish is raw.
If the raw fish has an overly fishy odor, don't eat it.  It could be a sign it is not fresh.  The flesh should also be firm and shiny.
If you are dining out, you can ask the staff how they store their fish and where it comes from.
Conclusion: Should you eat raw fish?
Eating raw fish is an individual choice.  It can be a good source of protein, omega 3's, vitamins and minerals.
If you are healthy, your risk from foodborne illness from raw fish is relatively small if safe food handling practices were in place.
Risk from getting sick from raw fish can increase if it wasn't handled properly or was not previously frozen.
People considered high risk should not eat raw fish because their immune system may not be able to fight off infection from foodborne illness.
They should consume fish that has been properly cooked.
If you do eat raw fish, choose mostly lower mercury fish options like salmon or sardines.
If you want to try higher mercury raw fish, like some types of tuna, eat smaller quantities and vary your fish intake.
If you don't want to take a risk of foodborne illness from raw fish, eat fish that has been cooked to an internal temperature of 145°F.