Losing fat mass instead of muscle tissue is very important during weight loss, but unfortunately the loss of muscle tissue can happen with some weight loss plans. Keeping muscle is beneficial for many reasons including lowering risk for chronic diseases.
Having more muscle mass can also help with aging and increase mobility. Just by looking at the number on the scale cannot tell you if you're losing fat or muscle mass.
Having a higher than recommended body fat can happen even in people who look "thin" or healthy.
These are some steps to incorporate to your weight loss program to help make sure you are losing the right type of weight.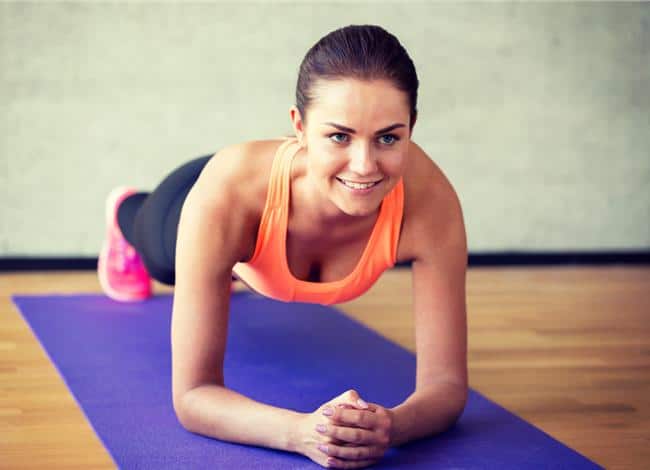 Resistance exercise
The easiest way to prevent muscle loss while dieting is doing exercise. Any exercise is better than none! If you want to take it a step further, make sure you are incorporating some resistance type of exercise into your routine.
Resistance exercise really focuses on tearing muscles down so they are built back up stronger. By adding in resistance training while dieting, you are helping to encourage your body to keep muscle mass and shed fat.
Resistance training can easily be done at home, and it is not necessary to go to a gym. You can do resistance training using your own body weight or things around the house like chairs, steps, cans, water jugs, etc.
Having guidance for resistance training from a personal trainer or in a group exercise class can be beneficial for using proper technique and getting more out of your workout.
If you are wondering how much resistance training is best for your individual needs, speak with an exercise specialist. The American College of Medicine (ACSM) generally recommends training major muscles groups 2-3 days per week. 2-4 sets per exercise with 8-12 repetitions.
Remember to try and add extra movement throughout your day. Just because you do a workout of resistance training doesn't mean you can't try to add in other exercises throughout the day. This can further help stimulate muscles and keep them active.
Eating about 30-35% of calories from protein
The recommendation of percent of calories from protein that adults should get per day is in between 10-35%. While anything within this range may be considered safe, there may be a difference in how much protein you eat for maintaining muscle mass, especially during weight loss.
A 2010 study found when healthy subjects were put on a low calorie diet with 35% of calories coming from protein; they had significantly less muscle loss compared to the healthy group that had 15% of calories coming from protein.
Research subjects were on a lowered calorie diet for only 2 weeks, so this suggests short-term weight loss can be impacted by protein intake.
Getting 35% of calories from protein can be pretty manageable and it doesn't mean you have to drastically bump up your meat intake.
You can use a food tracker app or other similar tool to track your food intake to get a baseline for where your protein intake is at and adjust from there. Protein rich foods include meats, dairy, eggs, seafood, soy, nuts, grains and legumes.
Remember, if you are cutting your calories really low, like under 1,000 calories per day, you may be hampering your body's ability to maintain the amount of muscle mass you want.
Timing of food intake
Eating something with protein right after exercise can help increase muscle mass in the body. A 2001 study found that elderly men who took a supplement with protein right after exercise had a greater muscle area in the leg muscles than the group who had a protein supplement 2 hours after exercise.
The immediate availability of amino acids from protein may help stimulate protein synthesis in the body and/or lower protein breakdown.
How much protein do you need? A general rule of thumb is getting 20-30 grams of protein after exercise. This can be done with a small meal or large snack after exercise; it doesn't have to be a supplement.
Also, keep in mind a short workout of 20-30 minutes may not warrant an additional intake of food. Try to time your meals and snacks around your exercise to keep it easy and low maintenance.
Conclusion
Keeping muscle mass is important for lowered risk for chronic diseases, has some metabolic advantages and can have benefit for aging healthfully. Sometimes it's hard to tell if the weight loss is mostly muscle or water weight or mostly fat mass.
To encourage the body to lose fat, incorporate resistance exercise as part of your training. Eating a protein source after exercise in the form of a meal or snack may help encourage the body to keep more muscle mass.
Getting adequate calories and protein intake that support your exercise and muscles is important for minimizing muscle loss.
References used in this article