Protein is one of those nutrients most Americans don't have to worry about getting enough of. Certain populations do have an increased protein need, but if eating a healthy diet can still adequately fill their protein needs easily with diet.
Proteins have many functions in the body including metabolism, immunity, fluid balance, make enzymes, hormones and pH balance.
Protein does provide energy, but the body doesn't depend on it as a primary fuel source. Here are recommendations for how much protein is needed per day.
How Much Protein Do I Need a Day
The current daily recommendation for protein for adults is 0.8 gm of protein per kilogram of body weight. This equates to about 56 grams of protein for an average adult man, and the average woman adult needs about 46 grams of protein per day.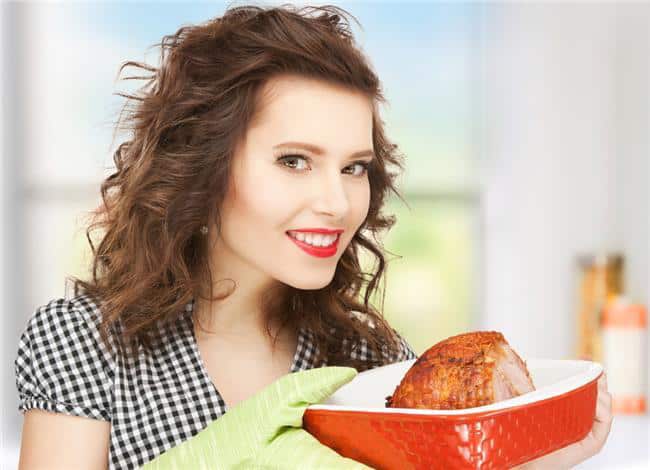 Meeting the RDA is pretty easy to do. For example, eating 3 ounces of meat provides about 21 grams of protein, almost half of the recommended intake per day for an average female adult.
Even a vegetarian can meet the RDA protein requirement fairly easily through the day. It is not uncommon for people to surpass twice what the RDA recommends for protein.
My Plate
My Plate is a guideline from the United States Department of Agriculture (USDA) for how meal plates should look. According to My Plate, protein should take up a little less than a quarter of the plate. Protein category includes meat, poultry, seafood, beans, peas, eggs, soy products, nuts and seeds.
The rest of the plate should be half filled with fruits and vegetables, a quarter of the plate filled with grains and a cup of dairy on the side. Protein from the other food groups, like dairy and grains, can also be counted for over all protein goals.
Protein as a Percent of total calories
The Institute of Medicine (IOM) recommends calories from protein should be 10-35% of total calories. This is a fairly wide range, and just as the RDA is fairly easy to hit.
Who needs more protein
The RDA is set in place for sedentary to low active, healthy adults. Pregnant or breast feeding women have a higher protein requirement. For example, instead of the general 46 grams per day of protein for women, pregnant or breast feeding women should aim for about 71 grams of protein per day.
Athletes have a higher RDA that is between 1.2-1.8 grams per kilogram of body weight. Athletes can meet this recommendation easily with a healthy diet. However, certain athletes with restricted food intake, such as wrestlers, figure skaters, distance runners or gymnasts may have a harder time reaching protein recommendations.
See also: How much protein do you need after a workout
Infants have a higher protein need of about 1.5 grams per kilogram of body weight, and children have a protein RDA between 0.8-1.1 grams per kilogram of body weight. Infants and children have a higher protein need because of their rapid growth and extra protein needed to build new tissues.
People who are recovering from surgery, a substantial injury such as a broken bone or healing from severe burns also have a higher protein need.
Can you get too much protein?
There does appear to be a threshold of how much protein one can use once over your body's protein need. Eating extra protein through the diet does not mean it will automatically get stored as more muscle.
If your amount of protein is higher than 35% of calories, that means you will probably be using more protein than normal for a fuel source or possibly as storage as fat.
Whenever the body uses protein as a fuel, or in place of a carbohydrate, the nitrogen has to be taken off and excreted through the urine. As a consequence, a high protein diet may result in increased urination.
Healthy protein choices
Choosing lean meats, beans, nuts, seeds, seafood, low fat dairy, soy products and eggs can all be considered healthy protein choices. Reducing intake of processed red meats, like sausages, bacon and bologna are recommended for heart health.
Choosing a variety of protein sources is best, and eating protein at meals can increase satiety, meaning it keeps you full longer.
Conclusion
The guidelines for protein intake are easy to meet from a typical Western diet. The RDA for adults is set at 0.8 grams per kilogram of body weight, 10-35% of calories and protein should take up about ¼ of the plate according to MyPlate guidelines.
Certain populations such as athletes, pregnant and breast feeding women and those recovering from severe injuries have a higher protein need. Infants and children also have a higher RDA.
Healthy protein choices in general are leaner cuts of meats that are unprocessed, low fat dairy and vegetarian protein sources can all fit into a healthy diet. Vegetarians can also easily meet protein guidelines if following a varied, balanced diet.
References used in this article