A low carbohydrate diet can help cut out highly processed foods that are rich in sugar.  A down side of a low carbohydrate diet is high fiber foods like whole grains and some fruits and vegetables are eliminated or extremely cut back.  These foods are natural sources of fiber, particularly non-soluble fiber, which is needed for healthy bowel movements.
There are some medical conditions in which a low carbohydrate diet is recommended, and sometimes people go on low carbohydrate diets for weight loss.
Just keep in mind if you are doing a low carbohydrate diet for weight loss, you may be eliminating foods like fruits, vegetables, whole grains and legumes that have many nutritional benefits including being a fiber source.
Whatever your reason for choosing a low carbohydrate diet, keep these tips in mind to prevent constipation.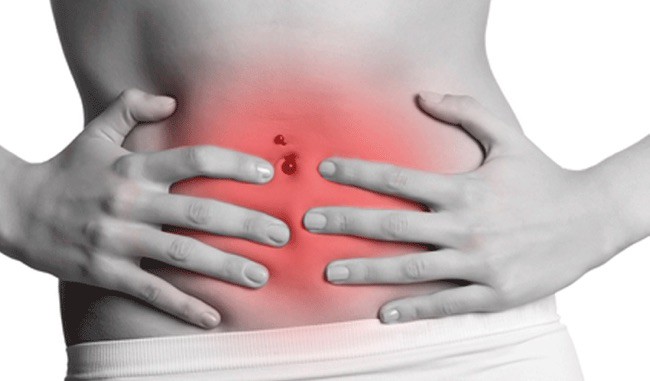 Eat these fibrous low carbohydrate foods
Some natural lower carbohydrate foods can still be enjoyed on most low carbohydrate diets.
Leafy greens are a good source of non-soluble fiber and have basically zero net carbs.  Other non-starchy vegetables like peppers, asparagus, Brussels sprouts, cucumbers, onions, etc. can provide a significant source of fiber.
Avocados, coconut and most berries can provide minimal net carbohydrates too.  Depending on the amount of carbohydrates that you are staying within adding in legumes, other fruits and vegetables could be fine too in smaller amounts.
Other sources of low carbohydrate, fiber rich foods include ground flaxseeds, hemp seeds and nuts.  By incorporating all these fiber sources into your diet, you can really help prevent constipation when following a low carbohydrate diet.
There are supplements available for constipation prevention or treatment, but try to use these as a last resort.
Some supplements can be harsh on the digestive tract, and over time if used frequently enough your body could get dependent on them for a bowel movement.
Alter your diet and fluid intake as a first line of defense.
Drink adequate water
Another big factor for preventing constipation besides getting enough fiber is getting enough fluids.  Fiber and fluids go hand in hand for preventing or treating constipation.  So, if you are on a low carbohydrate diet it is important to get enough of both.
The majority of your liquid intake should be water.  On a low carbohydrate diet, sugary drinks will be cut out, but instead of replacing sugary drinks with artificially sweetened beverages try to get more water.
How much fluid do you need per day?  It depends on many factors including: your age, size, activity level, sweat rate and environmental factors.
In general, you want to drink enough water so that your urine is very pale yellow to clear throughout the day.  If it's darker than that, it probably means you need to be drinking more water.
There are many benefits to drinking enough water including preventing constipation.  As food travels through the stomach and intestines, water is pulled back into the body.
If too much water is reabsorbed, the food can get "stuck" in the large intestines.
Drinking more water will provide more fluid in the body which means more fluid can be used to move the food through the digestive tract.
Move more
Staying active can help keep bowel movements regular.  Exercises that are more impactful like walking, running, dancing, playing soccer, jump roping, etc. can help speed up the passage of food through the intestines.
If you want to prevent constipation, make sure you are getting enough fiber, fluids and staying active.
Even taking 10 minute walk breaks throughout the day or going up and down the steps more could help.
Probiotics
The type of bacteria you have in your intestines could impact your risk for constipation.  Getting adequate probiotics, which are helpful bacteria, whether from food or supplements could help you prevent constipation.
The field of researching gut bacteria is continuing to grow, and researchers are still understanding the relationship between gut bacteria and our health.
A 2010 review article found that people with constipation had certain strains of bacteria in their gut that healthy people did not have.
There are many different strains of bacteria that could be helpful or harmful.  So far, researchers suggest the strains B. lactis DN-173 010, L. casei Shirota, and E. coli Nissle 1917 may be helpful in preventing constipation in adults.
Probiotics can be found in fermented foods like yogurt, kefir and sauerkraut.  There are many supplements on the market and are considered safe.  However, it may be best to still talk with your health care provider before you start taking a probiotic especially if you are immune compromised.
Conclusion
A low carbohydrate diet can cut out naturally high fiber foods like whole grains, fruits and starchy vegetables.  Getting adequate fiber while following a low carbohydrate diet can be hard, but adding foods like non-starchy vegetables, nuts and seeds can help you meet your daily fiber goals.
Getting enough fluid every day is another important step for preventing constipation.  Other things to help prevent constipation can be increasing activity and getting a probiotic source.
References used in this article