What is a low carb diet?
The Institute of Medicine (IOM) suggests Americans get 45-65% of calories from carbohydrates.  A low carbohydrate diet can have a wide, unclear definition, but in general it means a diet less than the guidelines by the IOM.
Low carb diets are popular for weight loss, and they have grown in popularity as a general diet for people promoting health.  Some health professionals are cautious in advocating for a low carbohydrate diet, depending on the severity of restricting carbohydrates.  There are many factors that can go into deciding if a diet is right for you; here are some considerations for following a low carb diet.
Low carb diet beneficial for Weight Loss?
Several research studies have concluded following a low carbohydrate diet can be beneficial for weight loss, and it may even have an advantage over a traditional low fat diet.  However, longer studies have shown less of a weight loss advantage with low carb over other diets.
For example, a 2008 study in the New England Journal of Medicine concluded after following research participants for 2 years on either a low carbohydrate, low fat or Mediterranean diet that there was no significant difference between groups.  People lost weight on all 3 diets, and the highest weight loss for all 3 groups was in the first 6 months.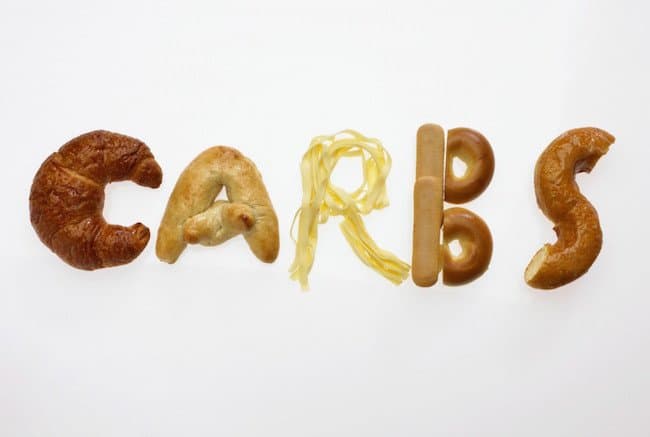 People can lose weight on various types of diets, including a low carb diet.  Individualized tailoring for diets in regards to metabolic considerations may be the future of weight loss and "prescribing" diets, according to the researchers from this study.
Sometimes very low carbohydrate diets, called ketogenic diets, are prescribed for obese patients for weight loss or if a person has insulin resistance.  Lower carbohydrate diets may be more beneficial than a standard diet recommended by the IOM in certain situations, but these are usually prescribed by a health professional.
How it's meant to work
Once carbohydrates are digested and absorbed, they are sent into the blood stream in the form of glucose.  Glucose levels stimulate the release of insulin from the pancreas.  Insulin brings glucose from the blood into body cells for energy or storage.  Insulin also promotes fat storage and inhibits fat break down.
Therefore, eating fewer carbohydrates can inhibit the release of insulin, which can inhibit storage of fat and promote fat break down.  In general, low carbohydrate diet focuses on proteins, non-starchy vegetables and fats instead of higher carbohydrate foods like fruits, grains, dairy and legumes.  Some low carbohydrate diets allow these carbohydrate rich foods in moderation, but it varies depending on the strictness of the low carb diet.
Heart health
When low carbohydrate diets became popular, there was some concern that low carbohydrate diets would increase blood cholesterol and increase risk for heart disease.  Low carbohydrate diets are higher in fat and can be lower in fiber, which may not be beneficial for heart health.
However, cutting down on simple sugars is recommended for lowering triglyceride levels, which can be a positive effect on heart health.  Research results on low carbohydrate diets and heart health generally show no harmful effects on heart health in short term studies, and some long term studies.
A 2006 review article looking at effects of low carbohydrate and low fat diets on weight loss and heart health suggests low carbohydrate diets have a greater improvement on lowering triglycerides and increasing HDL (good) cholesterol compared to low fat diets.  However, the low fat diets had a greater reduction in overall lowering of total cholesterol and LDL (bad) cholesterol. (See also: What to eat to reduce cholesterol naturally)
Researchers concluded there is insufficient evidence for or against the use of low carbohydrate diets and heart health.  Some people may do really well with low carbohydrate diets, and others may do better on low fat diets.
Diet quality
Keep in mind your overall diet quality and lifestyle have a large influence on health, disease risk and weight control instead of focusing on macronutrient percentages.  No matter what amount of carbohydrates you eat, whether within the IOM guidelines or lower, make sure your choices of carbohydrates are low in added in sugar and high in fiber like vegetables, fruits, whole grains and legumes.
Here are some important questions to ask regardless of your carbohydrate intake level.
What does the rest of your diet look like?
Are your carbohydrate choices high in fiber and low in added sugar?  Are the primarily fruits, vegetables, whole grains and legumes?
Are you getting enough vitamins, minerals and phytochemicals from your diet?
Conclusion
A lower carbohydrate intake than recommended by the IOM may be part of a healthy diet and could be advantageous for weight loss in some people.  The more important focus is still the quality of the food you are eating and if you are getting adequate levels of all nutrients.
If you have questions about switching to a low carbohydrate diet, talk with your health care team.  Some health conditions and metabolic profiles may benefit from following a low carbohydrate diet, but it also may not be best for you.  What can be recommended for everyone is to limit intake of added sugars and cut out processed carbohydrates.
References used in this article