It is a common thought among the fitness and health industry that yo-yo dieting can lower your metabolism.  Yo-yo dieters' weight is constantly going up and down.  Either yo-yo dieters are on a diet losing weight, or they are gaining it all back.  Does this pattern sound familiar?
The science reasoning
When someone goes on a reduced calorie diet and/or loses weight, metabolism slows down.  This can be especially apparent when someone goes on a diet with an unrealistic low calorie amount.
Weight loss efforts may be sabotaged because the body becomes more efficient by slowing down the calorie burn; the exact opposite of what you are trying to do.
The body is actually brilliant when doing this.  Imagine if you are forced into a situation where you are in starvation.  You would want your body to not burn as many calories so you can prolong your survival rate.  This reaction may be similar to going on a very low calorie diet.  This is one reason health professionals recommend to stay above 1,000-1,200 calories per day.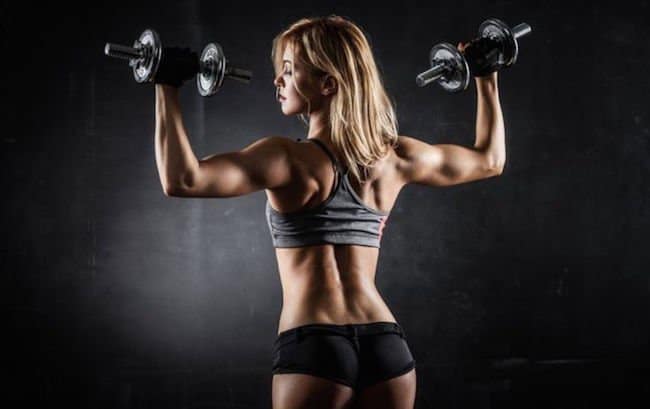 Health professionals assume when someone is constantly lowering their metabolism then bringing it back up (when diet is returned to normal) that this cycling may negatively impact metabolism by lowering it in general.  So if someone is or has constantly gone through the yo-yo weight cycle, some may say their metabolism is now "shot".
Maybe a bright side
If you or someone you know has been caught in the yo-yo cycle, there may not be as much reason to fear as once thought.  Researchers in a 2013 study from Metabolism put the yo-yo dieting and metabolism busting to test.
Over 400 post-menopausal women were put into 3 different groups- non weight cyclers, moderate weight cyclers and severe weight cyclers based on how much their weight has fluctuated over the years.
The non- weight cyclers weighed significantly less than the moderate and severe weight cyclers to begin with.  These three groups were randomly put into different groups for weight loss for 1 year-
Diet
Aerobic exercise
Diet and exercise
Control group (no regulated diet or exercise)
Researchers found after the weight loss period that there was no significant difference between the non-weight cyclers and moderate or severe weight cyclers with losing weight in the diet and/or exercise groups.  This study suggests, at least for post-menopausal women, that women who have been on a yo-yo cycle with weight can still lose weight as well as women who have not weight cycled.
This suggests even if weight yo-yo cyclers' metabolism has gotten off track with diet cycling, the results may just be temporary and may not affect weight loss efforts in the future.
Increase your metabolism
Maybe you feel stuck or that whatever you do, you can't lose weight.  If you have been stuck in a cycle of yo-yo back and forth with weight, here are some tips to help increase your metabolism.
Exercise consistently.  This is not a new concept for weight loss.  However, the metabolic changes that happen in the body with exercise can help your body become better at using fat as a fuel.   It can also help keep your muscle mass up which can increase metabolism.
Change up your exercise.  If you've done the same exercise routine for years and struggling to get the scale to change, change it up.  Moderate exercise (you can carry on a conversation while exercising) burns the highest percentage of fat calories, but high intensity (you don't want to talk while exercising) burns higher total calories.  Both can benefit weight loss and keeping metabolism high.
The Centers for Disease Control and Prevention (CDC) recommends for general health adults get 150 minutes of moderate exercise per week OR 75 minutes of vigorous activity per week plus 2 days of muscle strengthening activities.   However, you may need to do more than this amount for weight loss efforts or to maintain your weight.  Sometimes we just need to get MORE movement even if we already exercise.
Eat protein at every meal and snack.  Protein burns the highest amount of calories for digestion and absorption, and it can help us feel satisfied the longest.  Have a protein source with every meal to help boost your metabolism.
Protein sources can be lean meats, low fat dairy, nuts or nut butters, legumes or soy based food. See also how to eat more protein without meat.
Eat whole, unprocessed foods.  This simple tip can help bump up your metabolism.  When eating foods high in refined carbohydrates, we may be more apt to store them.  Our body may utilize the calories different from unprocessed foods like fruits, vegetables, nuts and whole grains compared to the same amount of calories coming from things like sweetened pre-packaged foods.
Yo-yo dieting may alter your metabolism while you're going up and down in your weight.  However, any impairment on your metabolism from this may just be temporary.  Until more is known about this exact process, simple changes in your exercise routines and eating habits may help get your metabolic rate back on track.