Most probably you read or heard things like "I cannot lose weight because my metabolism is slow" or "Athletes are fit because they have a fast metabolism" or even "Eat our cereals and boost your metabolism". How many of these claims are true and most importantly what can you practically do to increase your metabolism naturally without resorting to pills or any other non-natural method?
What is metabolism (or the metabolic rate)?
First of all what is metabolism? In simple terms metabolism is the rate in which we burn calories. This is affected by a number of factors ranging from: gender, age, weight, height and activity levels to genetics, amount of lean body mass and DNA (hereditary factors). Each person's metabolic rate (this is the scientific name for metabolism) is different and depends on these factors.
How is metabolism calculated?
In simplified form, metabolism is the sum of: calories we burn for any kind of physical activity + calories we burn to convert food into energy + calories needed by our body to function properly (BMR). The resulting number (in calories) is your metabolism.
How to increase metabolism naturally
These are the 10 most effective ways to boost your metabolism naturally. Some of them refer to things you can do on a daily basis or things to avoid.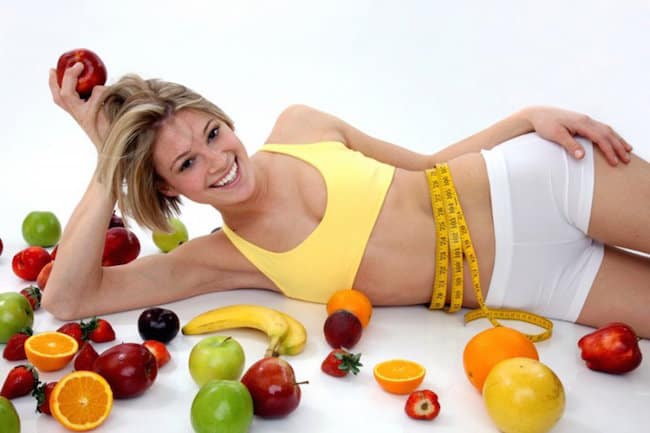 Build more muscles – faster metabolism
This is the best way to increase your metabolism. We already explained in a previous post how muscle mass increases the resting metabolic rate but what is important to understand is that muscle mass can make the difference in how slow or fast is your metabolism. The more muscles you have the greater is the number of calories you burn during exercise and when doing normal activities like walking, cleaning the house etc. So, find out when is the best time to work out for performance and start building those muscles.
Reduce calories gradually
In an effort to lose weight fast you may suddenly reduce the number of calories you eat per day. This negatively affects your metabolism as the body tries to adapt to the new situation and enters "starvation mode", meaning that it burns less calories per day. As a result weight loss slows down. The recommended way to decrease your calorie intake is to do it gradually and always stay above the minimum range (1200 calories per day). This is why very low calorie diets (VLCD) tend to be successful in the short term but fail in the long term.
There are many techniques to use while dieting that can help you reduce calorie consumption without slowing down your metabolism. Try the CalorieSecrets Diet which is based on calorie cycling (some days you eat less than the recommended range while others days you eat more) or carb cycling or even a low GI diet.
Hint: The recommended daily calorie intake for women is between 1500-2000 calories and for men between 2000-2500 calories.
Do not skip meals
Skipping meals, especially breakfast, will not do any good for your weight loss efforts. Eating your regular meals (breakfast, lunch, dinner) at specified times each day and having healthy snacks in between will increase your metabolism. The breakdown of calories will be easier for the body (thus less storage in the fat reserves) and you will have more energy to stay active throughout the day.
Eat your protein
Many studies have shown that protein can increase your metabolism. Protein sources like lean meat, fish, beans, lentils, peas, nuts and seeds, eggs and soy proteins should not be missing from your daily meals.
Hint: Protein is harder to break down so the body has to spend more energy during digestion.
Drink coffee in moderation
Coffee and other caffeine drinks have been found to stimulate metabolism. While this is true you should avoid exaggerations both in terms of consumption (2-3 cups of coffee per day are ok) but also in terms of combinations. For example if you drink coffee with full fat milk and sugar or cream the calories you will consume are more than the positive effect on your metabolism so moderation is the key. If you want to find out more about coffee and weight loss read: Does coffee help you lose weight?
Sleep at least 7 hours at night
Sleep among the other beneficial effects to your health, it also promotes metabolism. During sleep the body can reset itself and improve its metabolic processes.
Avoid stress
The relationship of stress with metabolism is not direct but indirect. If you are stressed all the time you are more likely to suffer from chronic conditions or other health problems. This situation will reduce your desire to be physically active or look after your diet and habits. It's no secret that people who can manage stress are more likely to lose weight than people who are overwhelmed by stress and anxiety.
Drink iced water
We have already published a number of articles about the importance of water in weight loss but in terms of metabolism, cold water (and cold temperatures) can boost your metabolic rate. The reason is simple, by drinking cold water or living in cold temperatures we essentially force our body to work harder (and burn more calories) in order to maintain the body temperature at normal levels.
Spicy up your meals
Those that like spicy food will be very happy about this one. Spicy food can stimulate your metabolism since the body temperature is increased resulting in the burning of more calories.
High Intensity Interval Training and Cardio
Last but not least, you can raise your metabolism by doing cardio exercises and HIIT. These types of exercises can increase your heart rate which makes calorie burning faster. The more intense you exercise the better is the result during and after the exercise. Combine into your workout both cardio and strength training exercises (as explained in point 1 above) and raise your metabolism for optimum weight loss results.