Encouraging children to eat more vegetables and other healthy foods that do not necessarily have flavors that appeal to them, is an age old problem faced by parents, caregivers and even schools. There are numerous approaches to increasing kid's consumption of these types of foods, but a recent study suggests that education is the key to children who eat healthily, no matter what age they are.
Education for healthy eating
A new study published in the Journal of Psychological Science suggests that whilst more conventional approaches to encouraging kids to eat healthy food may be beneficial, teaching them the basics of nutrition may be even more successful.
Due to the inquisitive nature of children in general, researchers hypothesized that even very young children would make healthier choices and understand the benefits of eating a variety of foods if they were educated on the roles of nutrients found in food in the body.
The researchers developed story books that educated children as young as pre-school age on nutrition including topics such as food groups, nutrients, food as fuel, digestion and the importance of eating a variety of foods.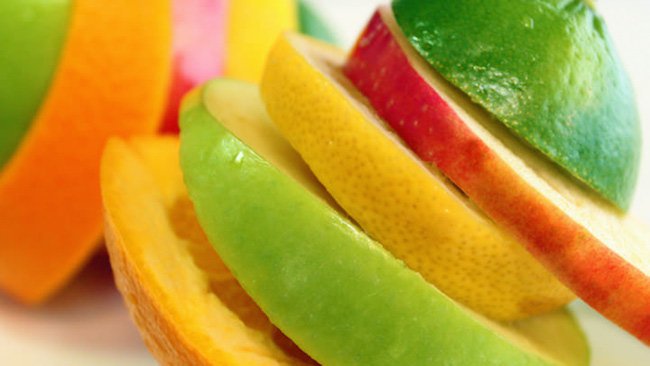 The books were read during snack time for three months in some classrooms, with other classes carrying out snack time as normal to act as a control group. The children were then questioned about nutrition and it was found that those who had been exposed to the nutrition related story books demonstrated a better understanding of the topics covered.
The same children were also found to have doubled their intake of vegetables at snack time voluntarily compared to the control group, whose vegetable intake remained the same.
Although further research is needed to investigate if such an intervention can have long term effects on children's eating habits, it suggests that they are never too young to appreciate the concepts of healthy eating and that understanding why nutrition is important is a key to developing healthy habits in any age group.
It is possible that this conceptual approach, in combination with more traditional approaches to encouraging healthy food consumption may produce optimum results in children and help to fight the growing rates of obesity and dropping fruit and vegetable consumption in young people.
Other approaches
Whilst education may be a successful way to improve a child's diet and ability to make healthy choices, there are plenty of other options that can be used in conjunction with this approach for even better results.
Grow food with the help of children
Children love to be involved in the process of planting, caring for and harvesting their own food and tend to eat more and try new varieties because of this. This also gives children the opportunity to learn about where food comes from, knowledge that is fast becoming lost as we shop more in supermarkets and consume more packaged foods.
Involve children in cooking
As with growing their own food, giving children ownership over the meals they are eating by letting them help with the preparation is a great way to encourage them to try new foods and eat healthily.
Teaching children how to make simple healthy alternatives to popular classics such as pizza and hamburgers is a good way to start and progressing to more unusual foods from different cultures exposes them to a huge variety of foods and flavors.
This type of practical education also sets them up with the skills they need to eat well throughout their lives.
Serve unpopular foods with dips
A recent study found that the presence of a reduced fat dip flavored with herbs or spices encouraged children to taste and eat a larger variety of vegetables. Even a sipping sauce as simple as tomato ketchup may improve intake and make eating vegetables more fun.
Whilst children may find whole vegetables overwhelming, cutting them up to bite size portions makes them more appealing and easier to snack on. Vegetable sticks make a great option, as do fruit skewers threaded with a variety of colorful fruit pieces.
Stealthy vegetables mixed into more palatable foods have become a popular strategy for increasing vegetable intake without the child being aware of it. Although this approach may be beneficial for your child's healthy, it is not necessarily the best way to increase intake in the long term and does not teach the importance of healthy eating and encourage variety.
By all means mix diced, grated or purred vegetables into other dishes to add nutrition and lower the calorie content, but it is still important to give the child the opportunity to try vegetables separately and be aware of what they are eating.
Remember that at some point your child will be cooking for themselves, and without knowledge of nutrition and experience with different healthy foods, they are unlikely to make healthy choices later in life.
References used in this article