Whether you are travelling for business or leisure, healthy eating can be a challenge when you are on the move.
Travelling from place to place, be it for business or pleasure, can sometimes takes days, so if you are watching your weight or trying to eat healthily, it is important to get organized and make it as easy as possible to stick to a healthy diet whilst you are in transit.
Traveling is generally a time of inactivity, so you are burning fewer calories than you normally do, so it is important to adjust your intake accordingly. It is also easy to overeat and eat the wrong types of food due to boredom, so make sure you take something to entertain yourself on your travels rather than turning to food.
Travelling often means airplane food, road side diners, fast food joints and basically any food you can get your hands on at unorthodox times without straying too far from your route. Eating whilst travelling can also be very expensive with poor quality food costing a fortune at service stations, airports and diners on major highways.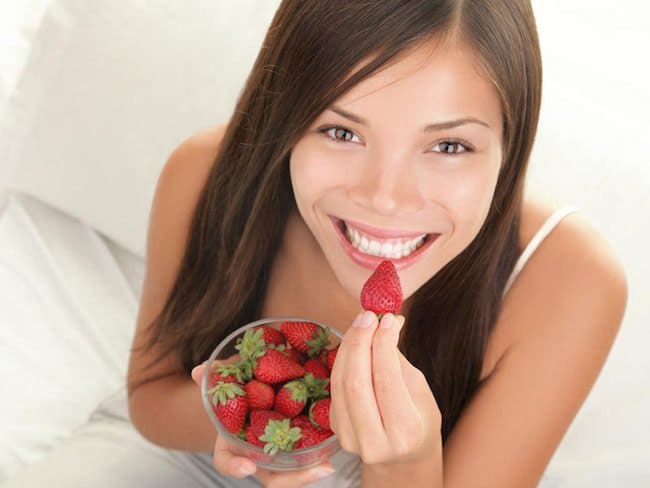 To avoid these extra costs that eat a hole in your holiday budget and avoid a fast food overload, here are some tips to stay healthy on your travels.
Pack healthy snacks
Getting organized and packing healthy, portable meals, snacks and drinks is the best way to save your money and your waist line, but can be difficult if you are travelling for an extended period without refrigeration.
Healthy and portable travel food options
Sandwiches
These are still one of the best portable food options around. For the most travel friendly option, choose a filling that is not prone to going soggy such as ham or line the bread with cheese or meat and put other filling such as salad in between these layers to protect the bread.
To bump up the health factor, choose whole grain bread or wraps and include lean meat such as turkey, low fat cheese and plenty of salad. Remember that if your salad includes perishable fillings to eat it early on in the journey.
Nuts and dried fruit
These make the perfect travel snack as they are hard wearing and do not need refrigeration. A mix of unsalted, raw nuts, seeds and a variety of dried fruits make an ideal healthy snack that will fill you up and stop you reaching for more unhealthy options such as potato chips and other junk food whilst on the road. Be aware though that nuts and dried fruit are high in calories, so try to keep portions small.
Health and granola bars
These can be a healthy travel option if chosen well. Many of these bars are high in sugar and fat, so be sure to read the label before making a choice, or even better make your own version with oats, nuts and fruit. Like nuts, these travel well and last for a long time.
Fruit
Fruit makes a great portable snack which is nutritious and low in calories, however some travel better than others, so try to choose more hard wearing varieties such as apples and store them in a protected place to avoid bruising.
Can Eating Too Much Fruit Make You Fat?
Is the Sugar in Fruit Unhealthy?
Long life dairy products
Small tetra packs of long life low fat milk or breakfast drinks can be good for travelling, especially when weight is not a limitation such as in the car or on a train. Long life yogurt or yogurt drinks may also be a good option, just remember to pack a spoon if necessary. These are great for children and also make a much healthier breakfast alternative to avoid high fat pastries or cooked breakfasts that are often on offer when you are on the road.
Water bottles
Staying hydrated is important for your health, especially when you are travelling in dry environments such as on a plane. Water can be ridiculously overpriced at airports and service stations, so make sure you have plenty of water bottles with you whilst travelling.
Collapsible plastic bottles make a great choice as they take up little space when empty and can be filled up when water is available along the way. Remember dehydration is often mistaken for hunger, so staying well hydrated can prevent you from overeating.
Does water make you lose weight?
How to make healthy choices on the road
While traveling by plane…
You cannot foresee every situation and it is often hard to bring enough food to sustain an entire journey with you from home. If you find you need to eat along the way, it is important to choose healthier options where possible.
When flying by plane, it is often beneficial to order a vegetarian meal as these tend to be slightly healthier options and are often based around lower calorie foods, particularly vegetables and legumes.
Plane food is notoriously quite bad, so when you receive your meal think about what parts are worth eating and leave those that you are not going to enjoy. It is not worth the extra calories to eat an overset, flavorless crème caramel just because it is there.
While on the road…
When eating on the road, in stations or airports, try to pick healthy options based on vegetables where possible. Salads or salad sandwiches make good choices, as do low fat yogurts and fruit salads. If you are in a burger joint, try a fish or vegetarian option as although these may not have fewer calories than meat products, they are often more nutritious as they contain more vegetables and fiber.
Soups based on vegetables or Asian broths also make fairly nutritious options, but avoid those based on cream as these are high in fat and calories.
It is also worthwhile avoiding alcohol whilst travelling as this tends to dehydrate you, lead you to eat more and increase any jet lag you already have. Alcoholic beverages also add extra calories and contribute little nutritional value and so are best avoided when you are inactive.
Does alcohol cause weight gain? Find out what research says
Low Calorie Alcoholic Drinks – drink wisely without gaining weight
Keep moving
Travelling involves a lot of sitting and doing nothing, so take any opportunity you can to stretch your legs and burn some calories. Walking around large airports or stop over cities is a good way to do this, or if you are really keen pack a skipping rope and fit in a few jumps in laybys or parks you may stop in on the way.