Cinnamon trees grow in the Carribean, South America and Southeast Asia and have been used for centuries in various cultures for flavor and also for surprising health benefits.
Cinnamon is rich in minerals, vitamins, antioxidants and may have a positive effect on blood sugar levels. Recently, cinnamon has been linked with weight loss.
Is cinnamon a weight loss superfood like it is sometimes advertised? Here is a closer look at the benefits of cinnamon and if cinnamon can actually help with weight loss.
Health benefits of cinnamon
Cinnamon has many health claims ranging from muscle spasms, preventing nausea, loss of appetite, joint conditions, menstrual symptoms, kidney disorders and lowering blood pressure.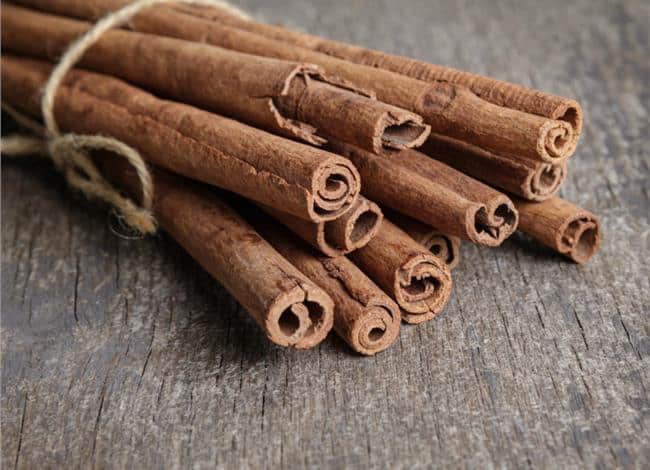 However, according to US National Library of Medicine, health claims associated with cinnamon don't have valid scientific validation as being effective. Cinnamon is suggested for many various ancient antidotes, but more research needs to be done to determine any scientific evidence for many health claims related to cinnamon.
Also note there are various types of cinnamon, and Cassia cinnamon is the most commonly associated with claimed health benefits. Other varieties of cinnamon may or may not have varying effects.
Cinnamon is a natural source of iron, magnesium and calcium. Cinnamon is also high in antioxidants which can help protect cells from damage caused by free radicals.
Cinnamon and blood sugar
Something that has more research behind it is cinnamon's role in lowering blood sugar levels. However, even with this topic, not all research studies have shown the same results. A 2007 study concluded that adding cinnamon to meals can help lower postprandial blood sugar levels and delay gastric emptying.
Another 2008 study also suggested daily cinnamon intake (1-6gm per day) of cinnamon may increase glucose and insulin sensitivity in women with insulin resistance.
Keep in mind more research needs to be done on cinnamon and blood sugar levels, and the US National Library of Medicine suggests there is inconsistent evidence for using cinnamon as a treatment option for diabetes.
Cinnamon and weight loss
There is not conclusive evidence that taking cinnamon would help with weight loss. Some of the claim that cinnamon may help with weight loss comes from research indicating cinnamon may have a beneficial role on lowering blood sugar. However, making a weight loss claim based on this is stretching the research at minimum.
In theory, lowering blood sugar may be beneficial for weight loss because high blood sugar levels lead to high insulin levels which promotes fat storage. However, eating more cinnamon or taking cinnamon supplements will not result in losing weight.
Just because you start eating more cinnamon doesn't mean other rules for weight loss can go out the window. Your overall diet, exercise, sleep and stress levels are the bottom line for weight loss.
Is it harmful?
Could taking a cinnamon supplement or eating a large amount of cinnamon be harmful? In some cases, yes it could. Eating cinnamon from food sources is likely safe for most people. However, eating a large amount of cinnamon or from supplement form may be potentially harmful for those who have liver disease or may be contraindicated after surgery.
If you are on any medications that may harm the liver or on medication for controlling blood sugar levels, consult a physician before taking large amounts of cinnamon. Women who are breast feeding or are pregnant should not take high doses of cinnamon either because there is not a lot known about the side effects of this during pregnancy.
Adding in cinnamon naturally
While there is not sufficient evidence that taking cinnamon supplements or eating unnatural high doses of cinnamon will promote weight loss, there may be some advantage to getting more cinnamon in your diet naturally. Like other herbs and spices, cinnamon is a natural antioxidant.
Most Americans can benefit from getting more antioxidants in the diet, as the typical Western diet is high in foods that promote inflammation.
Try adding cinnamon to coffee, oatmeal, soups, roasted meats, PB&J sandwiches, baked goods, yogurt and use it when roasting nuts, sweet potatoes or making dried fruit. Experiment with other spices too for added variety and diversity of beneficial nutrients.
Conclusion
Cinnamon may be considered a super food that has been used for centuries for many health problems. Although scientific data is not sufficient for many claims, including weight loss, cinnamon has many additional health benefits such as being a source of minerals and antioxidants.
Cinnamon may have a role in lowering blood sugar, although research conclusions on this topic are mixed. Taking cinnamon in large doses may be contraindicated for certain medical conditions or for certain medications. Talk with your health care team for more information.
Adding cinnamon naturally in the diet can be easy to do as cinnamon make a tasty compliment flavor for many sweet and savory dishes. Enjoy cinnamon for it's flavor and added health benefits, but remember that just because you sprinkle on more cinnamon it won't negate unhealthy eating habits!
References used in this article