'Detox' or detoxification diets are becoming incredibly popular, largely due to their promises to 'cleanse' your body, eliminate toxins, make you feel more energetic and most importantly lose weight.  Although they are not always designed for dropping pounds, detox diets often promote weight loss as one of the main benefits of following such a diet.  However whilst following a detox diet may be effective for short term weight loss, it is by no means a long term solution and is often accompanied by risks that far outweigh the benefits.
What is a detox diet?
Detox diets come in various shapes and forms, but most are short term plans that are designed to eliminate dangerous chemicals and toxins from the body, often with the added bonus of weight loss thrown in.  The need to detox stems from the idea that in our everyday life we are exposed to a huge amount of poisonous toxic substances in the forms of pollution, processed foods and other chemicals.  It is thought by some that this build up of chemicals needs to be removed from the body and when this is achieved the bodies systems will be more effective and your metabolism will increase, promoting weight loss, as well as a general feeling of energy and wellbeing.
Some detox diets take a natural approach, promoting very low calorie fasting, along with large quantities of water, supplements and varying amounts of fruit and vegetables.  Others have their own supplements and food replacement ranges or suggest pills, enemas and other intestinal or colonic cleansing methods.
Whatever the method, detox diets generally promote a very low calorie diet that is unsustainable and can even be dangerous in the long term.  Experts agree that there is generally very little evidence supporting these types of diet, and suggest that there is no real need to limit food intake in this way.  The body itself consists of many systems, such as the liver, kidneys and intestines that are very efficient in removing unwanted substances from the body, leaving no need to use such extreme methods.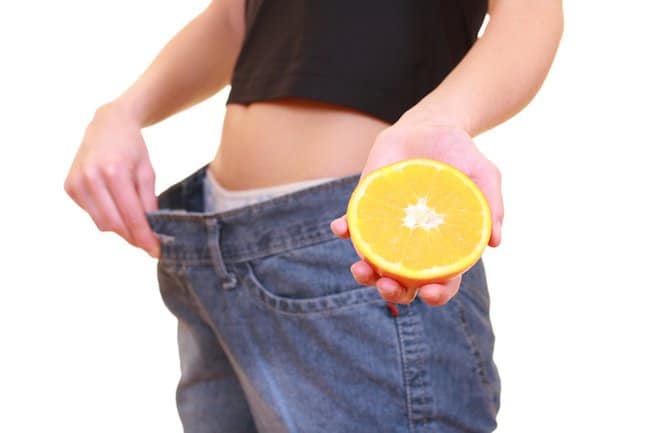 Do Detox Diets work for weight loss?
You can lose weight in the short term
The idea of a detox diet as a weight loss tool has been widely embraced, but whilst such a diet may cause initial weight loss, it is certainly not a long term solution.  As a general rule, if your energy intake is less than the calories you burn, you will lose weight.  Due to the extreme calorie restriction when on a detox diet, you are bound to drop at least a few pounds.  However, as a detox diet is very low in energy, during the initial stages, this is likely to be due to a loss of water.
Not a long term solution to weight management
Detox diets are generally followed for short periods of time, therefore any true weight loss that is achieved during this period is likely to be regained as soon as the diet finishes and the follower returns to their normal eating pattern.  There is also the risk that due to the extremely low calorie intake, the body's metabolism has slowed down.  This occurs when the body is not receiving enough energy and goes into starvation mode, conserving as much energy as possible.  If this occurs, when the dieter returns to their normal pattern of eating they are likely to gain not only the weight they have lost but also a few additional pounds due to their decreased metabolic rate.  In addition to this detox diets are generally not nutritionally complete and it is risky to follow them for longer than the specified time, meaning they are not a long term solution to weight management.
Whilst dieticians generally do not support detox diets, seeing them as unnecessary and in many cases unsafe, there are some positive aspects of these diets that can be adopted in a healthy eating regime.  A high intake of fruit and vegetables, and good hydration through drinking plenty of water are all beneficial as part of a low fat, high fibre eating plan for weight loss.  There is also no harm in eating less processed foods which contain chemical substances, a principle advocated by most detox diets.
Are detox diets safe?
There is a distinct lack of scientific evidence when it comes to the benefits of detox diets, with most positive results reported from testimonials of followers rather than controlled studies.  There is also a potentially dangerous aspect of diets that are this low in calories and nutrients.  When on a detox diet it is common to feel a lack of energy, muscle aches, tiredness, low blood sugar levels, dizziness and nausea.  If a very low calorie detox type diet is followed in the long term this can lead to even more serious health problems, such as vitamin and mineral deficiencies and electrolyte imbalances, which have the potential to cause the body serious harm.
Fasting diets are generally safe for a few days in healthy adults, but are not suitable for those with underlying health conditions, pregnant women and children.  All detox diets should be done under the supervision of a health professional such as a registered dietician or doctor and should only be followed for a short period of time.  Intensive physical activity should be avoided when on this type of diet.
A healthier way to lose weight
There is no one diet that is suitable for everyone, so it is important to discuss with a dietician or doctor before embarking on any extreme or unusual weight loss regime.  In general, a healthy weight loss of about one to two pounds per week can be achieved simply by reducing your calories slightly and increasing physical activity levels.  A healthy diet that is low in saturated fat and refined carbohydrates, as well as high in whole grains, unsaturated fats, fruit and vegetables is ideal for optimum health and well-being.