What to eat to feel better from a sore stomach
Sometimes a sore stomach just takes a little rest and time.  The waiting period before feeling better from an upset stomach can be uncomfortable whether it's nausea, cramps, bloating, gas or just feeling off.
Eating specific foods for a sore stomach could speed up the recovery process to feeling back to 100%.  Here are some easy to digest foods that you may want to eat while recovering from an upset stomach.
Bananas
Bananas are a rich source of electrolytes (potassium, magnesium) that are needed when recovering from dehydration, vomiting or diarrhea.  Bananas also contain simple carbohydrates that are easy for your stomach to break down.  Therefore, they can provide a quick energy source while being easy on your stomach.
Rice, potatoes, oats
These starches are easy on the stomach, like bananas.  They won't sit in the stomach a long time, and are very unlikely to stimulate acid reflux or exacerbate stomach pains.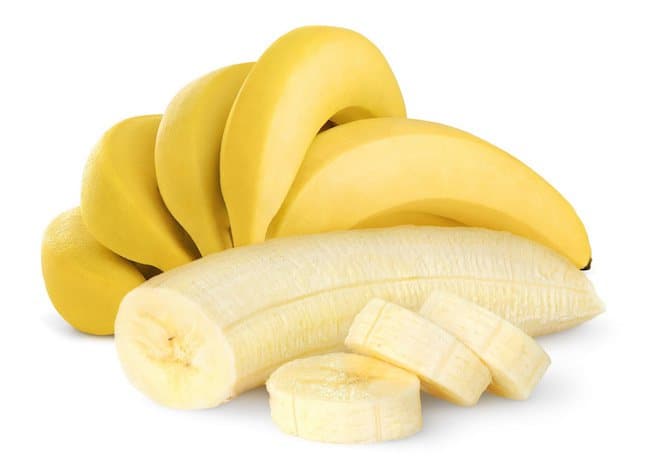 Keep in mind when recovering from stomach issues, bland food is best.  Hold the spices, vegetables, meats and oils until you're feeling back to 100%.  Also, start with small quantities first.
Applesauce
Applesauce can be good for either diarrhea or constipation.  Applesauce has fiber from the apples, so it can help add roughage to the diet for a bowel movement.  If someone has diarrhea, applesauce can also be a good-go-to.
In general, eating foods high in fiber is not recommended with diarrhea.  However, applesauce is easier on your stomach compared to other high fiber foods.  Applesauce also provides vitamin C which can help boost immune health.
Choose unsweetened applesauce instead of sweetened applesauce for the easiest load on the stomach.
Toast
The final food that will be easy on your stomach is dry toast or saltine crackers.  Like the other starches listed above, toast will give you some quick energy without taxing your digestive system.
Make sure the toast is dry to start; avoid adding butter or jams.  Whole grain breads can also be beneficial for alleviating constipation because they are higher in fiber.  If recovering from vomiting or diarrhea, dry white toast will probably be better tolerated.
Fluids
Dehydration could cause a stomach cramp or constipation.  Diarrhea or vomiting increases fluid loss from the body.  In all of these conditions, it is important to increase fluid intake.
With cramps or constipation, water, tea, sparkling water/soda or other clear liquids will do the best job for relieving discomfort.  Clear, fizzy drinks like Sprite or 7-Up are soothing to many people for stomach discomfort.
With severe diarrhea and vomiting, replacing electrolytes with fluid is important.  Fluids like sports drinks, coconut water or a little bit of fruit juice mixed with water will replace fluids and electrolytes lost.
Broth
Another way to get fluids and electrolytes is by sipping chicken, beef or veggie broth.  Homemade broth is going to have the highest nutrient value, but if you don't have any homemade you could use store bought brand.
Sip broth slowly and try to choose broth that doesn't have added MSG, as MSG could further irritate your digestive tract.  Low sodium varieties may also be better tolerated.
Ginger
Ginger can help calm the digestive tract no matter the reason, but it is typically known for help with nausea.  Sipping on ginger tea, eating ginger chews or candied ginger are easy ways to get ginger when feeling sick.
Keep in mind lower sugar options are probably better tolerated.
Peppermint
Peppermint can also have a soothing effect on your stomach, like ginger.  Peppermint tea or placing a small amount of peppermint oil on your skin may help alleviate GI discomfort.  If your symptoms are related to acid reflux, peppermint may not be the best choice, as peppermint can increase stomach acidity for some people with acid reflux.
What not to eat
Bland foods are best when recovering from stomach issues.  Avoid anything heavily seasoned or over sweet or salty foods.  Avoid foods high in protein or fat.  Protein and fat take a longer time to digest and stay in the stomach longer, which can be the last thing you want with a sore stomach.
High fiber foods have many health benefits, but not when you have a stomach ache, diarrhea or vomiting.  If the issue is constipation, high fiber foods should be increased with fluids.
Stick with foods you know.  If a friend has a stomach remedy with a food that works for them, it may not work for you.  Stay with foods you know for sure your digestive system tolerates well.
Conclusion
In general, foods that have simple carbohydrates and limited fiber are best for eating when the stomach is upset.  These can include bananas, rice/potato/oats, applesauce and toast.  Always remember get fluids in when your stomach is upset, no matter the cause.
Ginger and peppermint are ancient remedies for digestive issues, and they may help calm the stomach down.