Just under 50 million adults worldwide have dementia with about 7.7 million new cases each year according to the World Health Organization (1).  Much is still unknown about dementia, and research in this field is continuing to uncover the best prevention, diagnosis and treatment methods.
While there are many factors that can influence dementia risk, including genetics, diet has been shown to play a role in risk for dementia.
Following the eating pattern from the Mediterranean- DASH Intervention for Neurodegenerative Delay (MIND) has been shown to significantly lower risk for dementia.
While more research studies are needed, these research results from the MIND diet show promise for putting a significant dent in lowering risk for dementia which has many health experts excited.
The MIND diet combines the DASH and Mediterranean diets together.  The DASH diet was designed for lowering blood pressure, and the Mediterranean diet has heart health and anti-inflammatory health benefits associated with it.
Both diets have a high intake of fruits, vegetables, legumes, heart healthy oils and omega 3 rich proteins.
Following the MIND diet is laid out in a straightforward way that provides a checklist of daily or weekly foods to eat or avoid.
What is the research for MIND diet?
The MIND diet in a nutshell combines a high plant food intake with a low intake of sugar and animal foods higher in saturated fats.
The MIND diet focuses on particular foods to eat every day including: green leafy vegetables and berries.
The MIND diet was shown to lower risk for dementia from research out of Rush University (2).  Researchers followed the food intake for 4 years from 900 adults aged 58-98 years old.  During this time, participants underwent cognitive testing.
From all this information from their diet and cognitive function, researchers found those who ate closest to the MIND or Mediterranean diet had a 50% lowered risk for dementia.  Following either diet moderately lowered risk by 35%.
Unfortunately, following the MIND diet doesn't guarantee not getting dementia.  However, it could be a powerful way to lower your risk.
How to follow the MIND diet
The good news is following the MIND diet is pretty easy.  In fact, compared out of 38 diets, the MIND diet was ranked #1 for easiest diet to follow by US News & World Report (3).
The MIND diet was also ranked #2 for best overall diet.  Therefore, whether you're trying to lower your risk for dementia or not, it is an overall healthy, balanced meal plan to follow.
The MIND diet focuses on eating 10 healthy brain foods (4): whole grains, green leafy vegetables, other vegetables, berries, legumes, nuts, fish, poultry, olive oil and wine.
If you are following the MIND diet, eat at least three servings of whole grains a day plus a green leafy salad.  The diet plan also suggests drinking a moderate serving of wine per day.
The only way for wine to have a positive health benefit is drink in moderation, not more than that.  If you don't drink or have trouble drinking just the recommended amount, skip it.
Other recommendations include: eating a half cup of berries or more at least twice a week (especially blueberries), eating poultry twice a week and eating fish once a week, preferably a fish high in omega 3's.
Most days of the week have a serving of nuts, and at least every other day get at least a half cup of legumes. Use olive oil as a base for cooking and using dressings.
Besides these guidelines for the MIND diet, fill in your meal planning by choosing mainly foods from the list of the 10 healthy brain foods.
What not to eat on the MIND diet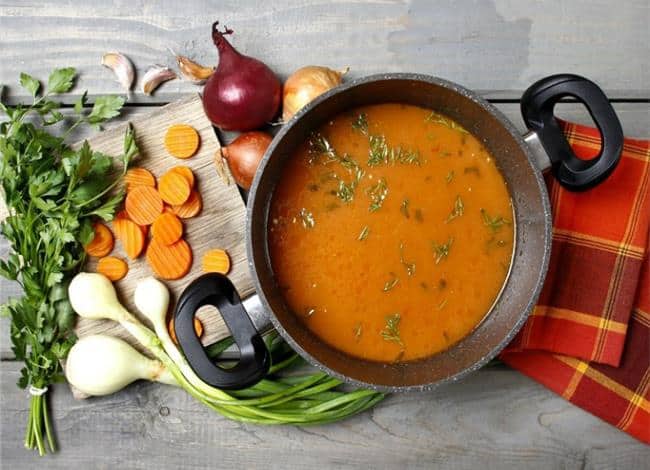 What foods should you limit if you want to eat like the MIND diet? 
You should limit your intake of red meats, sweets, butter, refined carbohydrates, cheese and fried foods.
You can still eat those foods, just in limited quantities.  For example, you can have butter, just less than 1 tablespoon total per day.
Have cheese or fried food one or less times per week, and keep the intake of red meat less than four servings total per week.  Sweets should be an occasional treat at once a week.
How much should you eat with the MIND diet?
There is no set calorie guideline for the MIND diet.  The focus instead is on choosing nutrient dense foods that could offer support to protecting brain (and other body cells) from damage.
With the focus being on eating fiber rich foods, you should feel satisfied following this eating plan.  The important aspect of following this diet is stop eating when you are full and not over eating.
Exercise is not directly part of the MIND diet, but exercise can also have benefits for the mind.
Incorporating an exercise plan along with following the MIND diet could offer additional mental support.
Should you try the MIND Diet?
Researchers who were part of the MIND diet study (5) suggest the longer you follow the MIND diet, the potential greater lowered risk for dementia.
It could offer health benefits at any stage in life, but incorporating this diet style in early adulthood could offer the most benefit later in life.
More research is needed to verify the benefits on cognitive function from the MIND diet, but as of now there appears no risk for following this diet pattern with lowered risk for dementia.
If anything, there could be other health benefits associated with the MIND diet outside of cognitive health.
The MIND diet incorporates a lot of fresh food and has general food recommendations without structured meal plans.  Because of that, it is convenient.
However, if someone is looking for more structure, they may need more solid guidance from a health professional.