Someone may want to lower carbohydrate intake for a number of reasons: weight loss, blood sugar issues, food allergies, etc. If you are trying to cut your carbohydrate intake, it may seem like there are no options for replacements for bread, pasta, pizza, etc.
However, there are many options for these replacements thanks in part to the huge increase in popularity for the Paleo and other lower carbohydrate diets.
Here are some examples of low carb substitutes for bread and other grain products.
Lavash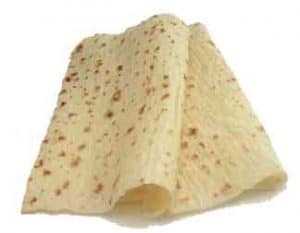 If you are wanting something as close to bread as possible but lower in carbohydrates, lavash can be a great substitute. Lavash is made with flour, water and salt, so it will still have carbohydrates in it.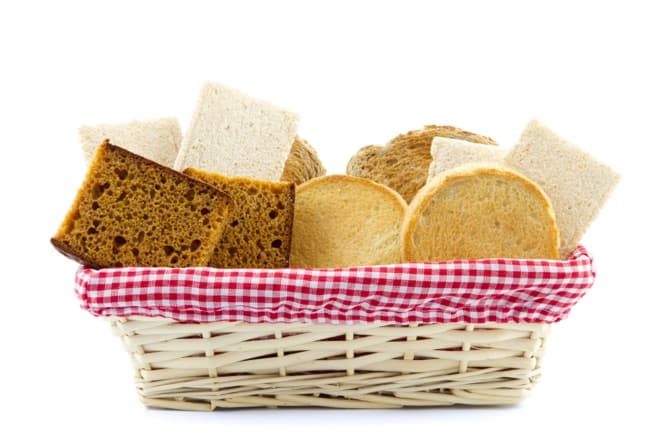 Lavash is traditionally made from very thin dough, so it is thinner than regular bread.
If you are watching your carbohydrates at using lavash, just remember to pay attention to portion size. Eating a large portion of lavash could easily get as many, or more, carbohydrates as bread, but limiting the portion size will keep the carbohydrate content down.
Buy lavash made from whole grain flour so it is high in fiber. Lavash can also be used in place for pizza crust as a lower carbohydrate option.
Rice cakes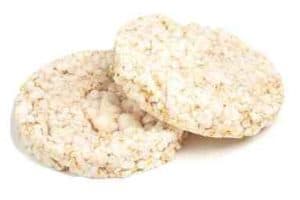 Rice cakes are of course much crunchier than bread, so the texture will be different when using them as a substitute. Building a meaty sandwich with rice cakes may not be appetizing, but using rice cakes instead of bread for snacks can be a doable substitute.
Spreading nut butter on rice cakes instead of bread can also be a pleasant way substitute.
When choosing rice cakes, pick rice cakes that are plain for lowest carbohydrate count. Brown rice cakes can also have more fiber and vitamins.
Lettuce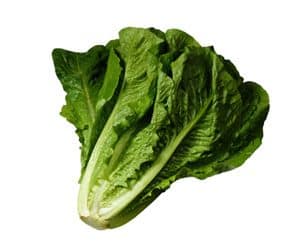 Wrapping some deli meat, cheese and condiments in a leafy green can be an easy substitute for a sandwich made with bread.
Replacing bread with lettuce is also a common low carb alternative especially when dining out. Lettuce wraps or replacing the bun of a hamburger for lettuce can lower the carb count for a meal.
Try some different types of greens in place of bread or other grains for varied nutrients like collard greens, kale leaves, Romaine lettuce, etc.
Plain Greek yogurt or cottage cheese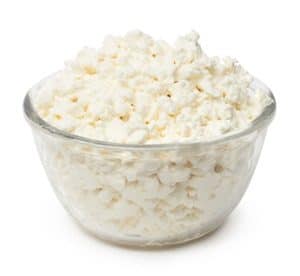 Can yogurt or cottage cheese be a low carbohydrate for bread? Yes in some instances it can work.
For example, if you want to eat a tuna or chicken salad sandwich, simply combine meat and vegetables with yogurt or cottage cheese instead of placing it on bread.
The cottage cheese or plain Greek yogurt will dramatically increase the protein content of the meal or snack and leave you satisfied. You get all the components of a sandwich except the bread but with more protein.
If you want a nut butter and jelly sandwich, put nut butter and a small amount of jelly into plain Greek yogurt and stir. You won't miss the bread!
Almond meal and ground flaxseed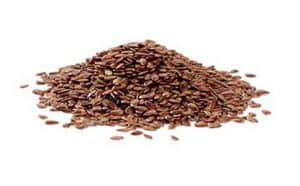 If you are looking for other low carb substitutes for bread, look up recipes online that use almond meal or ground flax in place of flour.
Both almond meal and ground flaxseed are high in omega 3's, fiber and low in carbohydrates. Certain recipes will replace any flour with almond meal or ground flaxseed and taste just like bread.
If you are looking for other types of flours to use, garbanzo bean flour, coconut flour and other nut meals are becoming more popular to use and available at supermarkets.
There are many other substitutes you can use to lower carbs besides bread. For example, using cauliflower as a substitute for mashed potatoes, pizza crusts and even rice pilaf is getting more popular.
Tips for healthy low carb substitutes for bread
There are many artificial food products on the market that are marketed as low carb but are void of nutrients. When you are looking for low carb substitutes for bread, try choosing natural foods first that have limited preservatives.
Breads from the super market can have added sugars, salt and preservatives added.
Instead of finding a substitute, you could try making your own bread from whole grain sources or buying from a local bakery instead.
Making your own bread or buying it fresh from a bakery may not be lower in carbs, but it could be higher in nutrients if you use healthful ingredients.
Conclusion
There are many different options for substituting bread for a low carb option, depending on what you are going to use it for. If you are building a sandwich, try using lavash or lettuce instead.
If you are using the bread for a snack for a PB&J, try using plain rice cakes for some crunch or simply add the nut butter and jelly to Greek yogurt or cottage cheese.
These two options will bump up the protein content and leave you satisfied.
If you are making your own substitute for bread, using ground flaxseed or almond meal can be a nutrient dense substitute.