All 13 essential vitamins and minerals are important for health, but some vitamins and minerals are more challenging to get enough of in the diet.  Even if you eat a healthy diet, it can be hard to get the Recommended Dietary Allowance (RDA) for all nutrients.
Women especially can be at risk for not getting enough nutrients, like iron and calcium, which could increase risk for anemia or osteoporosis.
Taking a multi-vitamin doesn't mean you don't have to worry about getting enough nutrients from your diet.
Whether you take a multi-vitamin or not, women should try to get more nutrients through the diet, especially these ones that can be hard to get enough of.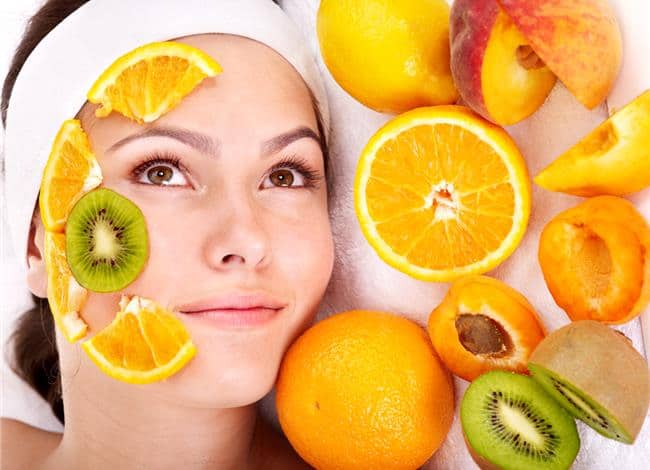 Before you start taking vitamin or mineral supplements, work on eating more natural food sources of nutrients.  Some vitamins and minerals have tolerable upper limits and could cause harm if taken in excess.  Speak with your doctor if you are concerned you might have a nutrient deficiency or are wondering about taking supplements.
Iron
Pre-menopausal women and children are more prone to be at risk for iron deficiency.  We only absorb a small amount of iron from food, and reaching the RDA of 18 mg for women 19-50 years old who are not pregnant or breast feeding can be challenging.
Iron is needed to carry oxygen on red blood cells, and a common iron deficiency symptom is fatigue.  To get more iron on a daily basis, eat more red meat, fortified grains, oysters, legumes, dark chocolate, leafy greens, potatoes and nuts (1).
To increase iron absorption from non-animal sources, make sure you are getting some vitamin C because vitamin C can help increase iron absorption.
Potassium
Fruits and vegetables are a source of potassium, and many women may think they are getting adequate potassium if they eat some fruits and vegetables throughout the day.
However, potassium is another tricky nutrient that many people are not getting enough of through diet.  In fact, one study (2) found that only 2% of the US population is getting the recommended amount of daily potassium.
Even if you already eat fruits and vegetables, bump up your intake.  The RDA for potassium is 4,700 mg per day, and for example one banana provides a little over 400 mg of potassium.  Other sources of potassium include nuts, sea food and dairy.
Potassium is needed for fluid balance, muscle and nerve contractions.  Getting enough potassium can also help lower blood pressure; getting more potassium, magnesium and calcium in the diet is a common dietary approach to combat hypertension.
If you have any kidney health issues, speak with your doctor before changing your dietary intake of potassium.  Some conditions with the kidney actually do better on a low potassium diet.
Magnesium
Most adults and especially teenage girls do not get enough magnesium in the diet.  Also, symptoms of not getting enough magnesium can be hard to spot (3).  The RDA for women is 310-320 mg per day.
Magnesium plays an important role in bone health, making protein, DNA and helping with nerve and muscle contractions.
Magnesium also plays a role in maintaining healthy blood pressure levels.
Foods high in magnesium include: legumes, nuts, seeds, whole grains, green leafy vegetables and dairy products (4).
Calcium
According to the National Osteoporosis Foundation, just being a woman puts you at risk for developing osteoporosis (5).  Osteoporosis is a condition where your bones are weaker than they should be and can increase risk of fracturing your bones.
Osteoporosis usually appears later in life, and there are usually no symptoms you can feel if you have or are developing osteoporosis.
Not getting adequate bone building nutrients, like calcium, vitamin D and magnesium, can also increase risk for osteoporosis.
Therefore, women should be mindful, whether they are in their teen or elderly years to get adequate calcium intake.
Dairy is a common source of calcium and vitamin D, but calcium is also in leafy greens, sardines, salmon, broccoli, figs and oranges. Other foods like non-dairy milks, breakfast cereals and orange juice can be fortified with calcium as well.
The RDA for women under 50 years old is 1,000 mg, and for women over 50 years old it is 1,200 mg.
Other factors can influence calcium absorption; diets high in sodium and protein can increase calcium loss through urine.
Caffeine and alcohol can also lower absorption, and eating a high intake of fruits and vegetables might help lower bone break down (6).
Vitamin D
Vitamin D has been in the spot light recently because some research suggests some people may be at risk for not getting enough vitamin D.  Vitamin D isn't found naturally in a lot of foods, but it is fortified in dairy products and is found in some seafood and egg yolks.
We can get vitamin D from the sun, but most people do not spend enough time outside to reap the benefits of getting vitamin D this way.
Vitamin D increases calcium absorption, is involved with cell growth, is involved with immune health and can help lower inflammation (7).
The RDA for women is 15 mcg.  To increase your intake of vitamin D through food, eat more tuna, salmon, dairy products, sardines, eggs and other fortified foods.
Women at a greater risk for nutrient deficiencies
Women who have any gastrointestinal disorders like Crohn's or Celiac disease are at a higher risk for nutrient deficiencies.
These conditions can lower absorption of nutrients in the digestive tract.  As we age, absorption of nutrients and digestion can change; therefore, elderly women are also at a higher risk for not getting enough nutrients.
Vegetarian or vegan women can also have an increased risk of not getting enough iron if they do not eat fortified foods.
Pregnant and breast feeding women will often have higher RDAs of certain vitamins and minerals, and it can be challenging to reach the RDA.
Bottom line for any woman: eating a balanced diet with a wide variety of foods and is high in fruits and vegetables can help you get the recommended amounts of all vitamins and minerals.