The benefits of eating the recommended serving of fruits and vegetables are numerous: lowered risk for heart disease, stroke, some cancers and beneficial for healthy weight management.  Despite most adults recognizing that fruits and vegetables are important for health, only about 13% of adult Americans reach the recommended daily intake for vegetables and about 25% of American adults meet the daily recommendation for fruit intake.
On the other hand, it is estimated that more than one third of Americans take a multi-vitamin (1).  The research behind the benefits of taking a multivitamin are mixed.
Some studies show no health benefit for taking a multivitamin while others show some marginal benefits.  Health professionals are also split on if taking a multivitamin is worth it.
Whether you take a multivitamin or not, most people can stand to get more nutrient dense foods in their diet.  Researchers and health professionals agree that it's best to get a variety of natural foods in your diet.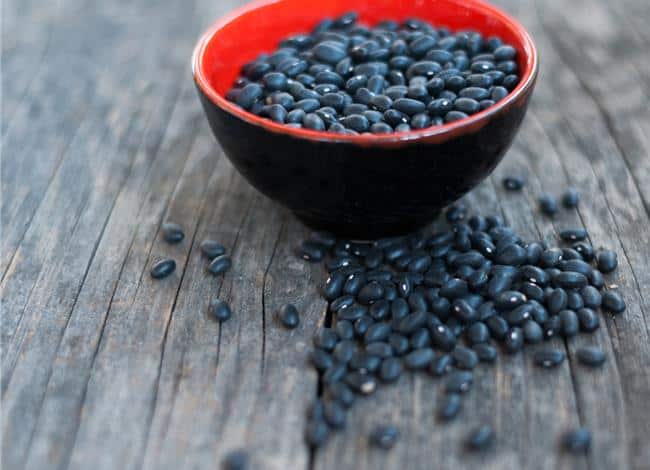 Eating different colored fruits, vegetables, legumes, whole grains, nuts, proteins and heart healthy fats can provide important nutrients for your body.  Taking supplements may be necessary sometimes, but the way we absorb nutrients from food is preferable compared to pills.
Apples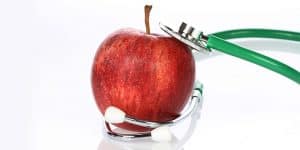 Like other fruits, apples are full of vitamins, minerals and antioxidants.  Even though a 2015 JAMA study (2) didn't prove the saying 'an apple a day can keep the doctor away', researchers did find those who consumed an apple a day took fewer prescription medications.
Apples are high in fiber, particularly soluble fiber which can help regulate blood sugar and cholesterol levels.  Apples are also a good source of potassium, which is important for blood pressure, and vitamin C.
This combination of nutrients means eating apples can help protect against cardiovascular disease (3).
Along with other fruits, eating apples can help lower risk for some cancers.  One study (4) found a lowered risk of lung cancer from eating apples, onions and grapefruit.  Eating apples is also associated with lowering risk for Alzheimer's and asthma (5).
For the biggest health advantage from apples, eat the whole apple.  There are many nutrients in the peel and just under the peel.  Just remember to wash the apple first to help remove any traces of pesticides.
See also: Do apples help you lose weight?
Nuts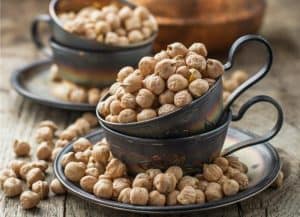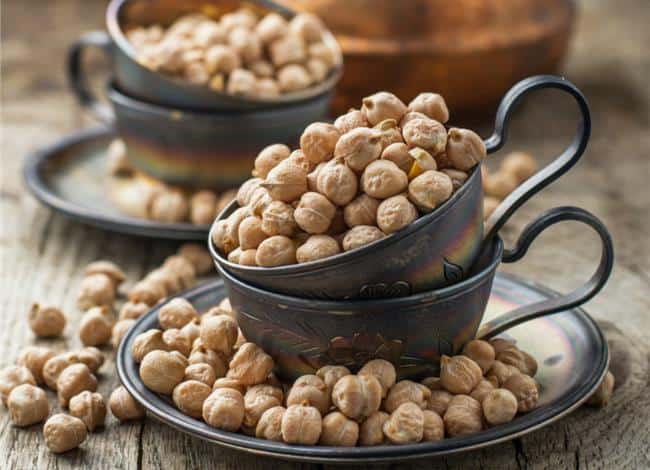 A little can go a long way for getting the benefits of nuts.  A serving size is an ounce, which is roughly a small handful of nuts.  Nuts offer a source of heart healthy fats, protein, fiber and antioxidants.
According to a 2006 study (6), nuts have some of the highest amounts of antioxidants for plant foods.  Researchers found a reduced death rate from cardiovascular disease in people who regularly ate nuts, and an even higher protection with higher intakes.
A 2001 study (7) even found frequent nut consumption offered a modest protection against all-cause mortality in post-menopausal women.
Along with offering protection from cardiovascular disease, nuts offer a wide range of minerals that most Americans can fall short on.  Nuts are high in magnesium, zinc and Brazil nuts especially are a rich source of the antioxidant mineral selenium.
Almonds are also a source of the antioxidant vitamin E and a source of calcium.
Berries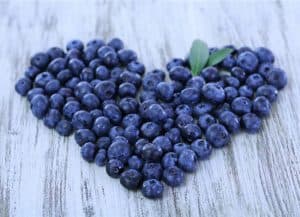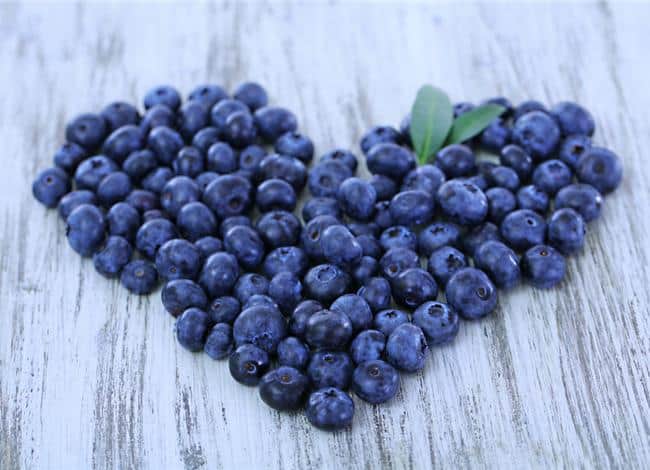 The deep red, blue and purple color from berries is due to the phytochemical anthocyanin.  This phytochemical is associated with many health benefits.  Berries are also a rich source for fiber, B vitamins, potassium and vitamin C.
Anthocyanins have been shown to fight cancer cells, lower inflammation and are considered edible superstars (8).
Compounds in blackberries (9) have also been shown to help protect against bone loss, lower LDL cholesterol and suppress tumor growth factors.
Cruciferous vegetables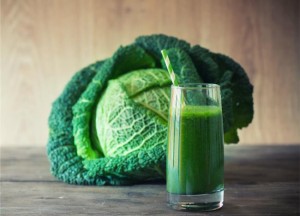 Cruciferous vegetables include: Arugala, Brussels sprouts, broccoli, bok choy, cabbage, cauliflower, Collard greens, kale, rutabaga, radishes, turnips and watercress.
The recommended servings for all fruits and vegetables per day are 5-9 servings, but some researchers (10) suggest cruciferous vegetables may have their own recommended intake per day in the future.
What's so great about this specific category of vegetables?  A high intake of the superfood veggies is associated with a reduced risk of some cancers (11).
It seems components in cruciferous vegetables help protect against cancer in various ways.  According to the National Cancer Institute (12), cruciferous vegetables can help inactivate carcinogens, induce cell death, inhibit tumor blood vessel formation and protect DNA from initial damage.
Besides lowering cancer risk, these vegetables are packed with fiber and many other vitamins and minerals including: vitamin K, B vitamins, vitamins C and E, potassium and selenium.
Eggs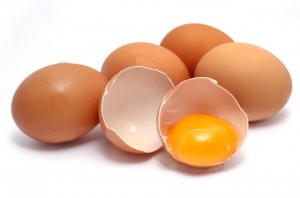 Eggs have undeservedly received a bad reputation as a taboo food because of their high cholesterol content.
However, in recent years, eggs have swung to the other side and are being portrayed as more a health food.
A 2013 study (13) found that eating up to 1 egg per day did not increase risk of cardiovascular disease or stroke.  Some research also suggests eating eggs could help increase the good HDL cholesterol.
Eggs contain all essential amino acids making it a complete protein.  Eggs are also a source of many nutrients that can be hard to get enough of.  Eggs provide vitamin A, B vitamins, iron, selenium, choline and iodine.
Eggs are also one of few foods to be a natural source of vitamin D.
See also: Are eggs good for you?
Conclusion
While there is no one food that provides all essential nutrients in the recommended levels, eating a balanced diet with many different nutrient dense foods can help provide your daily nutrients.
Eating a diet high in fruits and vegetables is recommended for many health benefits, yet most Americans fail to eat the recommended intake.
While a good amount of Americans take a multivitamin, the research on the benefits of a multivitamin is mixed.
Apples offer a high level of antioxidants, fiber and vitamins.  Some studies have shown eating nuts can lower risk of death from cardiovascular disease, and they are a source of many minerals that can be lacking in a typical Western diet.
Berries are packed with antioxidants, vitamin C, potassium and fiber and have been shown to have cancer fighting properties.  Cruciferous vegetables have also been shown to help fight off certain cancer risks and are also high in minerals selenium and potassium.
Eggs have gotten a bad rap, but they are actually a source for many vitamins and minerals including the elusive vitamin D.