Millions of Americans suffer from eye or vision problems such as glaucoma, cataracts, macular degeneration and many around the world suffer from vitamin A deficiency blindness.  Eating more carrots may not reverse your eyes from being far sighted, but getting the right nutrients for eye health may help with lowering risk for some eye problems as you age.
Nutrients like beta carotene- precursor for vitamin A, vitamin C, zinc, vitamin E and antioxidants lutein and zeaxanthin can all contribute to protecting eye health from damage associated with aging and chronic diseases.
Omega 3's can also help lower inflammation in the body.  This can be helpful for eye health as some problems stem from increased inflammation around the eye.
Carrots are beneficial for the eyes because they are high in beta carotene and antioxidants.  However, many other foods besides carrots offer eye protecting nutrients in high amounts.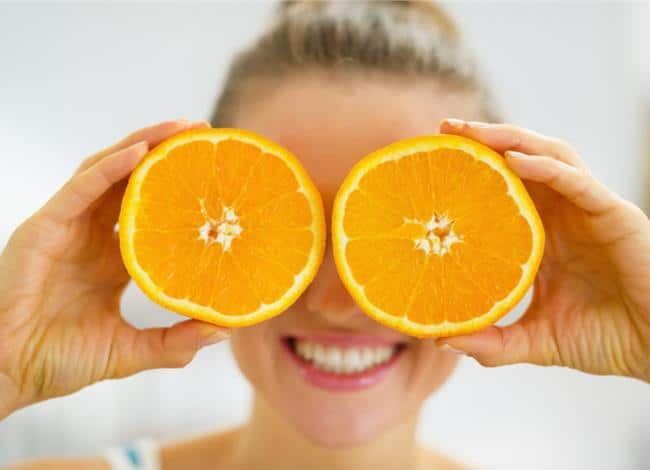 According to the American Optometric Association (AOA) (1), nutrition is a promising way to lower risk for eye problems such as cataracts and age related macular degeneration.
#1 – Leafy greens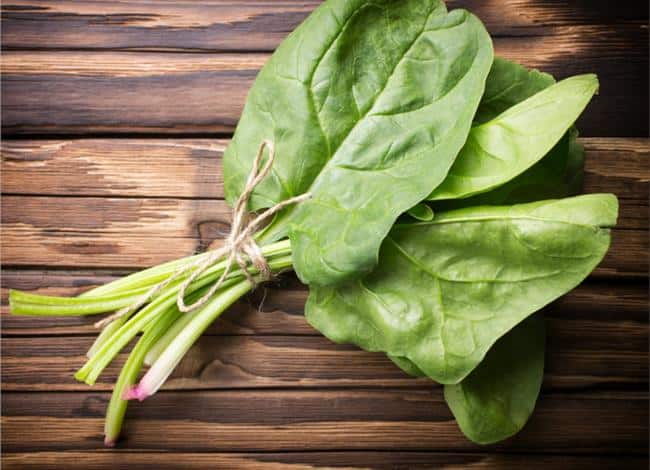 Leafy greens are a rich source for antioxidants lutein and zeaxanthin.  These antioxidants (2) are actually in the eye.  The body can't make lutein and zeaxanthin, so it is very important to get these nutrients from the diet.
Researchers believe these antioxidants can play a role in protecting the retina from cataracts and age related macular degeneration.
The AOA recommends getting at least 10 mg/day of lutein.  This can be done through diet alone, but unfortunately most Americans don't get this amount of lutein in their diets.
However, increasing your intake of leafy greens can easily increase lutein intake.  A cup of cooked kale or spinach can provide over 20 mg of lutein, and a cup of raw spinach provides about 4 mg of lutein.
#2 – Almonds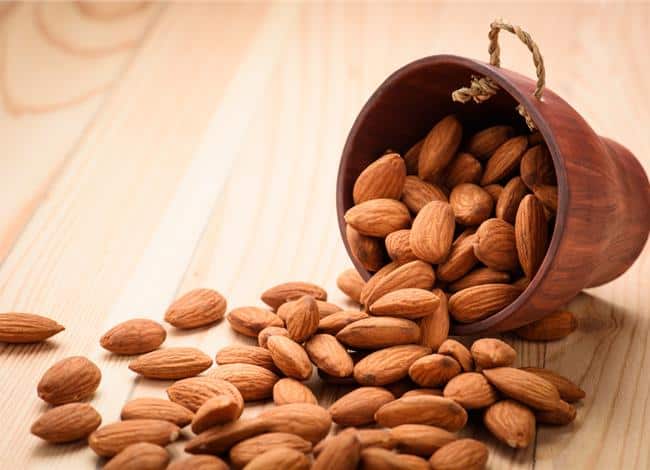 Another nutrient that can protect eyes from damage is vitamin E.  Vitamin E is a powerful antioxidant that can protect eye cells from damage caused by cataracts and macular degeneration.
In fact, the AOA suggests having a high intake of lutein, zeaxanthin and vitamin E can significantly lower risk for cataracts.
Daily recommended intake for vitamin E for healthy adults is 22 IU.  A handful of almonds, or a 1 ounce serving, provides about half of the daily recommended intake for vitamin E.
#3 – Wheat germ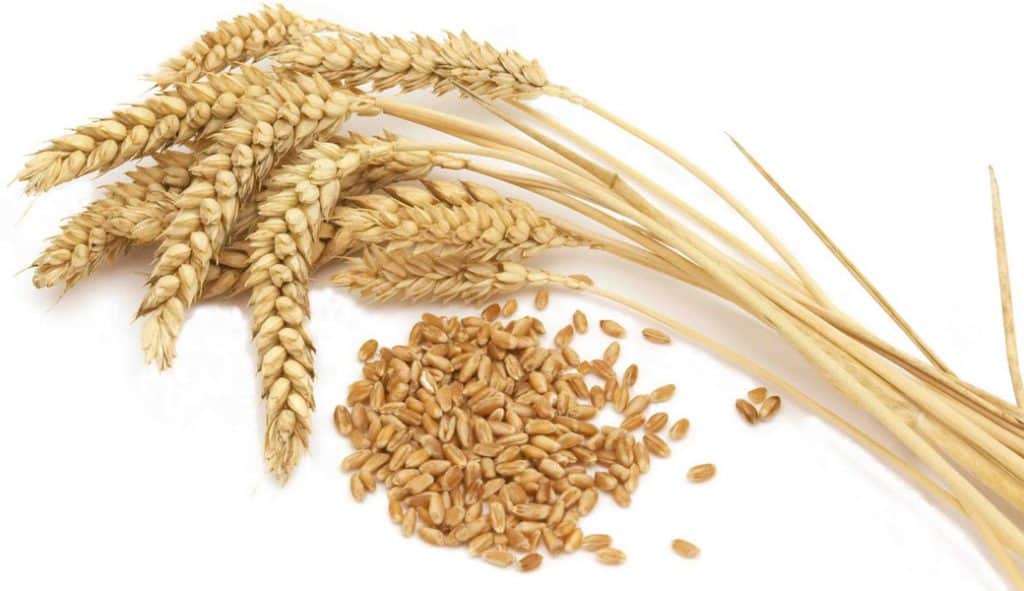 Besides almonds, another food high in vitamin E is wheat germ.  In fact, wheat germ provides more vitamin E than almonds on a gram for gram basis.
However, most people do not eat a handful of wheat germ at a time.  Sprinkling wheat germ on cereal, in baked goods, on salads, yogurt or in smoothies can up your intake of not only vitamin E but also iron, vitamin B6, zinc and magnesium.
#4 – Oysters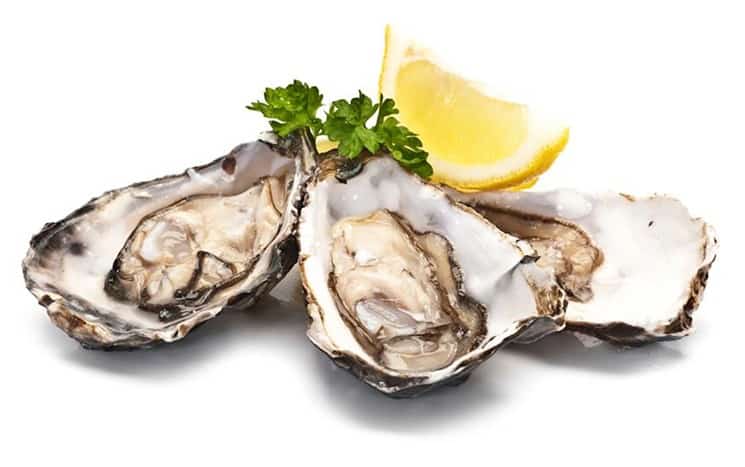 Vitamin A is an important nutrient for eye health, but another nutrient helps transport the vitamin A from the liver to the eyes in the body.
Zinc helps deliver vitamin A to the eyes, and zinc is concentrated in the retina of the eye.  Therefore, getting enough zinc is very important for eye health.
People at risk for macular degeneration could benefit from a higher intake of zinc.  The recommended intake for zinc is 11mg for male adults and 8 mg for adult females.
However, according to the AOA, people at risk for macular degeneration could benefit from an intake of 40-80 mg of zinc per day.  Before taking a zinc supplement or increasing your intake, speak with your doctor to see if this would be best for your health.
Oysters are one of the most concentrated source of zinc; six medium oysters provide about 76 mg of zinc.
#5 – Strawberries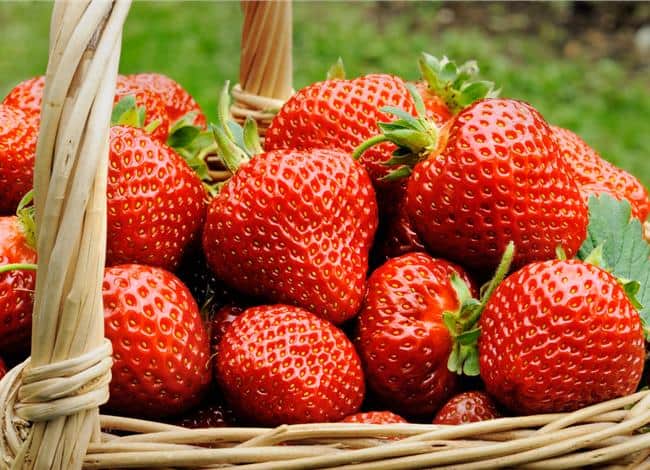 Vitamin C is another nutrient that can help protect cells from damage by free radicals.  Foods high in vitamin C, like strawberries, can offer a rich amount of vitamin C the body needs so it can best protect cells, like in the eye, from damage.
According to the Academy of Nutrition and Dietetics (3), getting enough vitamin C can also lower risk for cataracts.
A cup of chopped strawberries provides about 160% Daily value for vitamin C.
#6 – Sunflower seeds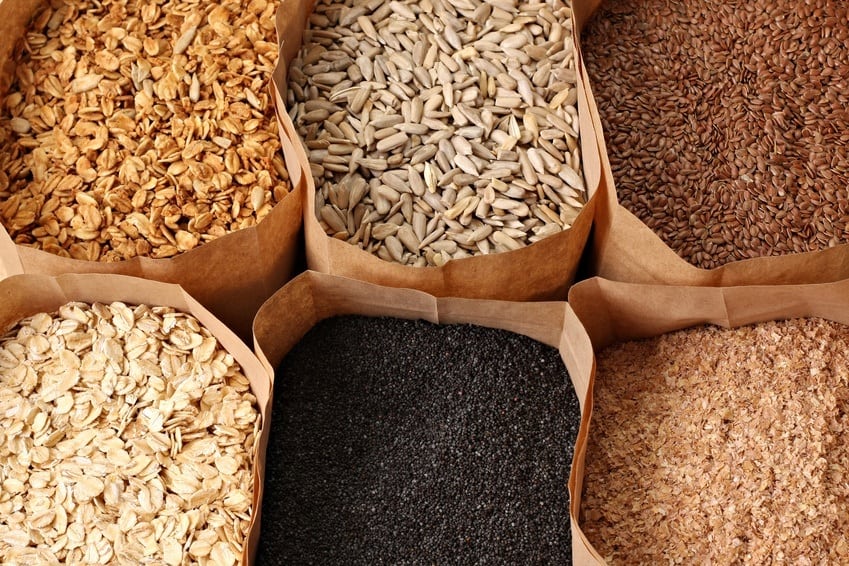 Sunflower seeds offer a few nutrients that help protect the eyes.  They are a source of vitamin E and zinc as well as many other healthy nutrients.
Like wheat germ, they can be sprinkled on yogurt, salads or eaten by themselves.
An additional tip for sunflower seeds: look for sunflower seeds that aren't salted.  Choosing unsalted seeds and nuts can help keep sodium intake down.
#7 – Eggs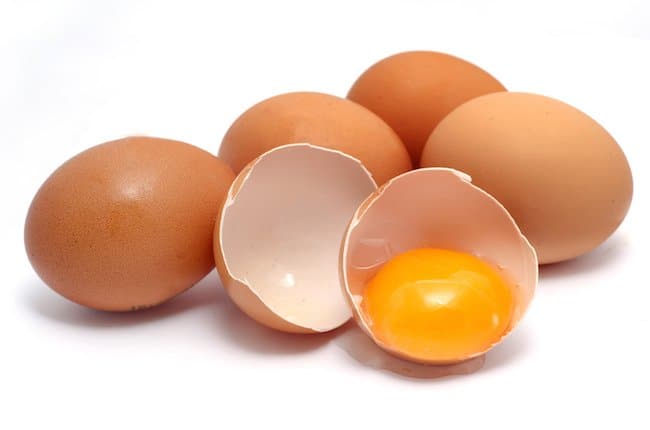 Eggs are a source of the eye protecting nutrients vitamin A, lutein and zinc.  They also provide many other nutrients like protein, vitamin D, iron and B vitamins.
#8 – Pumpkin and sweet potatoes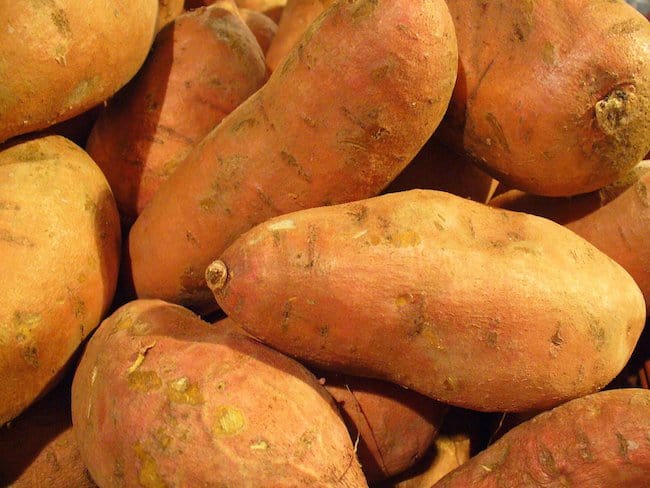 Carrots usually get all the accolade for being a food related to eye health.  However, other orange fruits and vegetables are also a great source of beta carotene.  Beta carotene is the plant version of vitamin A.
Vitamin A plays a structural role in the eye and plays a role in helping you see in the dark.  Therefore, if someone is deficient in vitamin A, they can have night blindness.
All natural orange colored fruits and vegetables can provide a rich source of beta carotene.
Therefore, don't limit yourself to just carrots! Pumpkin, sweet potatoes, squash, cantaloupe, etc. can add variety to your diet.
#9 – Salmon and Sardines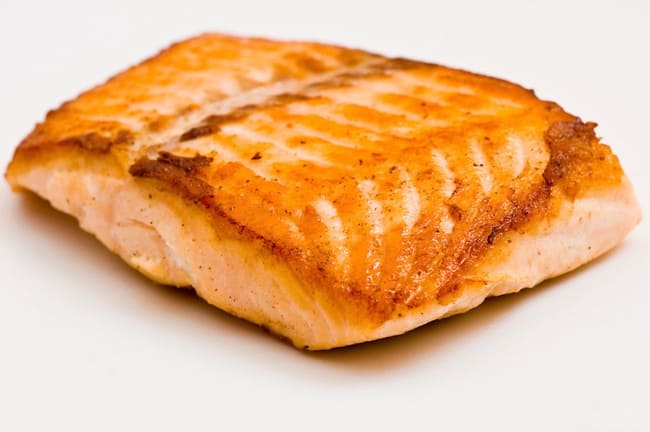 According to Wed MD (4), another nutrient that can benefit eye health is omega 3 fatty acids.
Omega 3's help lower inflammation in the body, and too much inflammation can also increase risk for many chronic diseases.
Fatty fish like salmon and sardines can be a rich source of omega 3s.  Choose wild caught fish for the highest amounts of omega 3's.
#10 – Hemp seeds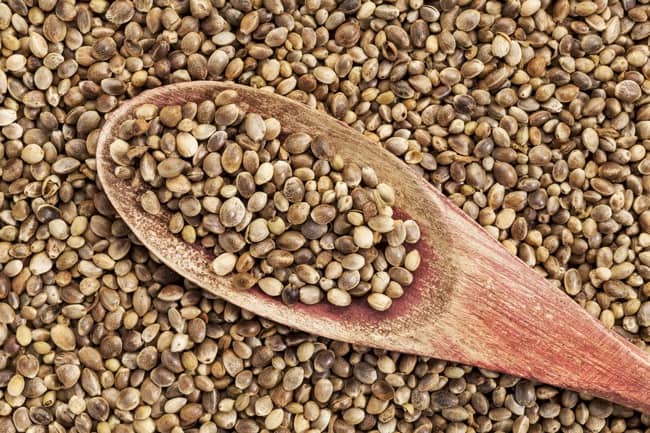 If eating at least 2 servings a week to get the recommended omega 3 intake doesn't work for you, try getting omega 3's from plant foods.
Hemp seeds provide one of the highest plant sources of omega 3's.  They also provide a rich source of plant protein, fiber and iron.
Unlike other seeds, hemp seeds are soft and can be eaten by themselves for a subtly sweet snack.
They can also be used as a topping for salads, yogurt and oatmeal.