Americans spend about $60 billion per year on the weight loss industry. With many different diets options on the market, it can be hard to know which food options and diet choice is the right one for you.
You may see the Dukan diet as one of your choices for weight loss, but should you follow it? Is it good for you or is it another diet program that is all hype?
Here is some background information on the Dukan diet and what health experts think.
What is the Dukan Diet?
The Dukan diet was started in 2000 by French general practitioner and nutritionist Pierre Dukan. The Dukan diet has a list of foods that are acceptable to eat which are generally all low carbohydrate. There are a lot of rules following this plan which can make it confusing.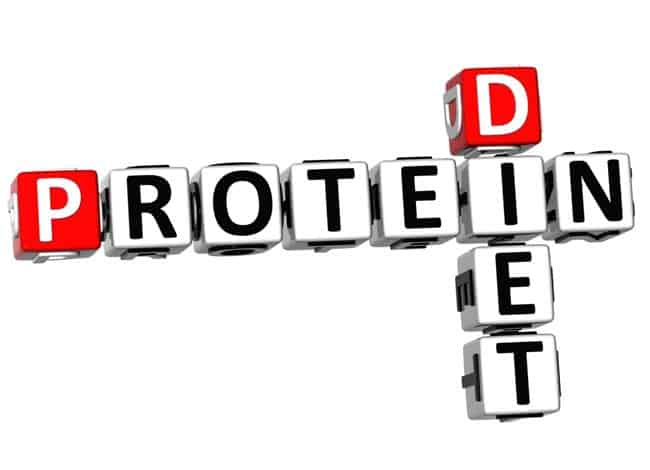 The diet is broken up into 4 phases. The first attack phase, which claims you can drop 10 pounds in 10 days, is a phase where you can eat a lot of lean protein, between 1-2 tablespoons of oat bran and at least 6 cups of water.
After this phase is the cruise phase which can last several months depending on your weight loss goal. In this phase you still have the base of lean proteins, but now you add non-starchy vegetables every other day and up the oat bran a little.
After the cruise phase is the consolidation phase, which lasts 5 days for every pound of weight loss.
In this phase, you are able to have veggies every day, up to 1 piece of fruit and 2 servings of whole grains and a piece of cheese.
The final phase is considered the maintenance phase where you can eat how you like except one day a week you stick with the diet plan of the initial attack phase.
You are also supposed to slightly increase the oat bran every day along with 20 minutes of exercise from walking.
Does the Dukan Diet work?
Like many other diets, yes people can lose weight on the Dukan diet. The initial phases of the diet are low in energy, so it's likely you will be in a calorie deficit for weight loss.
However, there no clinical trials evaluating the effectiveness of the Dukan diet or comparing it to other weight loss diets.
Do you need to cut out fruits and vegetables and drastically increase your protein consumption, like Dukan diet suggests, in order for weight loss to occur? Most health experts would say no.
The first two phases of this diet are likely to induce weight loss, but the bigger question is does the weight stay off? This diet is very structured and rigid, which some people like but it can make it hard to follow.
U.S. News & World Report ranks diets every year and ranks them according to safety, effectiveness and other health factors. The U.S. News & World Report suggests any cardiovascular or diabetes health benefits following this diet are unclear.
Also, long term health benefits of following a high protein diet are also unclear.
Is the Dukan Diet bad for you?
According to the British Dietetic Association (BDA), the Dukan Diet is one that should be avoided.
The reasoning is there is no scientific validity for the Dukan Diet which is always a red flag.
Cutting out entire food groups is also usually not advised for healthy weight loss. Side effects from following this diet can include: low energy, bad breath, dry mouth and constipation. These side effects are common on diets that are considered low carbohydrate.
Following a high protein diet can be lethal for people with a genetic disorder called ornithine transcarbamylase deficiency (OTC).
In this instance, eating high amounts of protein cause a build of ammonia in the body, which can cause severe damage. This was the case for a man who nearly died after eating the high protein initial phase of the Dukan diet. Other health conditions could be exacerbated by high protein intake like liver disease.
Conclusion
In general, the Dukan diet is an unbalanced approach to weight loss that is full of phases of different eating and rigid rules. People can lose weight on it, but it doesn't mean the weight loss will last.
There is no valid research supporting the Dukan diet, and no clinical trials to date analyzing the effectiveness or long term safety of the Dukan diet.
The Dukan diet recommends limiting the intake of food groups like fruits and vegetables, but this is generally not recognized as good practice for weight loss from health experts.
The founder of the Dukan diet, Pierre Dukan, has also come under scrutiny from the French College of Physicians for breaching medical guidelines for comments he has made.
People with certain health conditions may also have severe damage from changing their food intake to a high amount of protein. The long term effects of following a high protein diet are also unclear.
References used in this article