The Biggest Challenges to Maintaining a Healthy Weight and How to overcome them.
Losing weight is a big challenge, but maintaining a healthy weight in the long term can be even more difficult.  There are so many factors in life that effect what we eat, how much we eat and how much exercise we do that it is easy to slip into bad health habits that cause slow but steady weight gain over the years.
Challenges when trying to maintain a healthy weight:
Getting older
As you get older, your metabolism slows down.  This unfortunately means that even if you could eat anything you wanted without gaining an ounce in your teens or twenties, by the time you get the your thirties even looking at a hamburger makes you put on weight.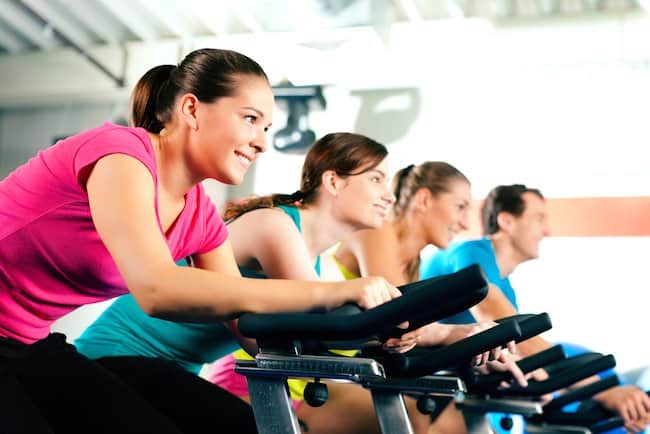 As you get older you will probably need to make more effort to exercise and be more aware of what you are eating, which can be difficult if you have spent your youth eating whatever takes your fancy.
How to overcome the challenge:
Look for healthier alternatives to your favorite meals and try to fill up more on low energy density foods such as vegetables.  Limit alcohol intake where possible and try to make healthy eating an easy option by organizing yourself with healthy snacks and meals made in advance.
Do some research into healthy eating and cooking and educate yourself on a different way to eat.  Exercise is also important so find a sport or workout you enjoy and that takes place regularly to motivate yourself to move more.
A busy lifestyle
Nowadays people have less and less time to cook due to work, child care and other commitments.  This can mean that less nutritious foods that are quick and easy are often on the menu and food is often eaten on the run, simply because there is no other time available.
Poor food choices and overeating due to lack of concentration of the food you are eating can both lead to weight gain over time.
How to overcome the challenge:
Get organized.  Try to spend some time at the weekend cooking healthy meals for the week ahead that can be defrosted or reheated quickly.  It is also wise to keep some healthy snacks such as nuts or fruit in your car or at the office for those times when hunger hits when on the run.
If you have facilities to make a healthy lunch at work or can pre-pack one at home this is the best option, but if you must eat out, take the time to identify the healthier options on your local restaurant or cafe menu.
Aim to choose vegetable based dishes where possible and meals that include lean protein and whole grains.
Misleading advertising
Although the food industry is governed by certain guidelines as to how they can advertise their products, it is amazing what tricks they come up with to make them seem like healthier options.
In the current market, healthy sells, so companies go out of their way to highlight the benefits of the product and make any unhealthy elements less obvious.  Large labels on the package with phrases such as "90% fat free", "low carb" or "full of fiber" are all very common and often give the impression to the rushed shopper that they are choosing a healthy option.
Eating too many of these packaged foods that are perhaps higher in calories than you realize can lead to weight gain.
How to overcome the challenge:
Learn to read labels and judge for yourself what is a healthy product rather than relying on marketing messages.  Compare brands of different products to find the best options in terms of calories, fat, sugar, fiber and additional nutrients.
Your genetics
Unfortunately no matter how hard we work out or how vigilant we are with our diets, genetics plays a part in how heavy you are.  Many people will lose weight, achieving their desired goal and then find the weight slowly creeps back on when they even slightly relax their diet.
Hormones at various times in life, particularly for women, can also play a part in weight gain.
How to overcome the challenge:
Firstly, it is important to assess if weight loss if necessary.  Many people who are in fact a healthy weight for their frame strive to lose more weight and battle to keep their body in a state that is not natural for them.
Remember that bodies come in all shapes and sizes and healthy weights for different body types vary greatly.  Try to find a balance between a healthy diet and work out regime that you can maintain and a weight you find acceptable and that is natural for you.
If you are going through menopause or experience any changes in hunger levels or weight that you cannot account for it is a good idea to see a doctor to determine if there are any hormonal factors playing a part.
Hunger
The main reason that people eat is because they are hungry, so it stands to reason that if you are hungry a lot you may overeat and put on weight.  It can be very difficult to choose healthy options if you are starving and feel like eating the first thing that is put in front of you.
How to overcome the problem:
Tricks such as eating more lean protein, choosing low GI carbohydrates, eating high fiber foods and avoiding skipping meals can all help to control hunger and eat less.
Drinking more water can also help.
Food and socializing
Food is a big part of our culture and many of our social events focus on eating and drinking.  Foods at such events are not always the healthiest options and if you are eating out a lot or attending a lot of parties with food involved this can take its toll on your waist line.
How to overcome the challenge:
Before going out try to eat a healthy meal or snack so you are not starving when you get to the event and therefore less likely to gorge on unhealthy options.  Make sure you never stand too close to food tables at parties as you are likely to pick at food without thinking and avoid unnecessary extras, such as the bread basket, when dining out.
Alternating one alcoholic drink with water or another low calorie drink can also be helpful in reducing your overall energy intake.
Mindless eating
Eating without thinking can cause you to put on weight over time and you may not even realize you are doing it.  Eating whilst doing other things and when you are not hungry are classic reasons that people have difficulty maintaining a healthy weight, particularly if they think they are eating healthily.
How to overcome the problem:
Try to eliminate distractions when eating by avoiding watching TV or using the computer whilst you eat.  This will allow you to be more aware of what you are eating and you will be more conscious of when you are full.
Keeping a food dairy may also be beneficial as this will make it more obvious where the extra calories are coming from.